Meet the Team
Family Medicine Residency Program Faculty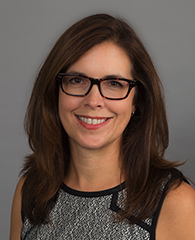 Melissa Nothnagle, MD
Program DirectorDr. Melissa Nothnagle joined Natividad as Family Medicine Residency Director in 2017. A native New Englander, Dr. Nothnagle first ventured west to attend medical school at UC San Francisco. She completed residency at Brown University in Rhode Island, where she then served as faculty and program director. Dr. Nothnagle earned a Master of Science in Health Professions Education from the University of Maastricht in the Netherlands and has published educational research on abortion training, procedural skills training, professional identity formation and self-directed learning. Her clinical interests include reproductive health, maternal child health, and caring for Latino patients. She is fluent in Spanish and enjoys travel, vegetarian cooking, CrossFit, art history, sailing, and spending time with her husband and son.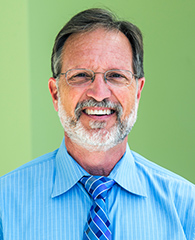 Marc Tunzi, MD
Assistant Program DirectorDr. Tunzi grew up in the small town of Spreckels, about five miles from Salinas. After graduating from Santa Clara University in 1980 and the University of California, San Diego, School of Medicine in 1984, he completed a Family Medicine Residency at the UCSF-Fresno program in 1987. Together with his family physician wife, Dr. Danielle Acton, Dr. Tunzi spent two years at the Indian Health Service Hospital in Crow Agency, Montana and four years at a community/migrant health center practice in Twin Falls, Idaho, before returning to Salinas to join the faculty at Natividad in 1993. He was our Program Director from 2000 to 2005. Dr. Tunzi's special medical interests are medical ethics and behavioral issues, though he really sees himself as a true family physician generalist more than anything else. Dr. Tunzi is in the middle of a Master's Program in Bioethics that is his passion. Dr. Tunzi's family includes two daughters and one son, all in college. He tries to amuse himself, the residents, and the rest of the staff by speaking in various accents or by whistling his way around the hospital.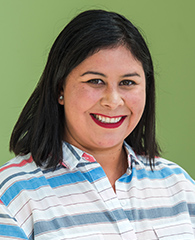 Abril Arias, MD
Dr. Arias specializes in Family Medicine and received her medical degree from Autonomous University of Baja California School of Medicine in Tijuana, Baja California, Mexico. After medical school she became part of the University of California, Los Angeles International Medical Graduate Program. She completed a Family Medicine Residency at University of California, San Diego, serving as Chief Resident of the program in 2012. During her residency, Dr. Arias was named Outstanding Intern in Labor and Delivery by the Obstetrics Department. She was also a member of the UCSD Perinatal Practices Committee that sets policy for patient care in the labor, delivery and postpartum departments. Dr. Arias was initially attracted to Salinas for the Obstetrical Fellowship. She completed her year in training here at Natividad and loved the community and the patients so much that she decided to stay. Her special interests include: Obstetrics, Underserved Medicine and Teaching. Dr. Arias is fluent in English and Spanish.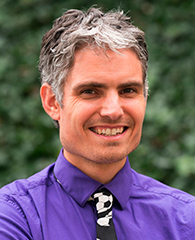 Matthew A Calzetta, MD
Dr. Calzetta was born in Salinas and grew-up in Monterey County. He attended University of California Santa Cruz, then medical school at University of Southern California. He completed an Internal Medicine and Pediatrics ("MedPeds") residency at Tulane Medical Center in New Orleans, then returned to Salinas and signed on to work and teach at Natividad. It's great to be back home!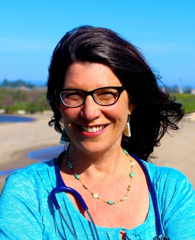 Catherine Forest, MD, MPH
Catherine Sonquist Forest, MD MPH is a family physician who joined Natividad Family Medicine Residency as a Clinical Associate Professor after serving as Medical Director of Stanford Health Care at Los Altos for 5 years. She received her MD at UCSF and completed her residency at UCSF-affiliated program at Community Hospital of Santa Rosa. She received an MPH in Behavioral and Environmental Health Sciences from UC Berkeley. Most recently, she is a member of the CA Health Care Foundation Health Care Fellowship Cohort 13.
For more than 20 years, Dr. Forest has been at the forefront of access to care and policy issues both in Santa Cruz County as well as the State of California. She served as the Medical Director of the Santa Cruz Women's Health Center, an HIV physician and SC-Health Services Agency physician, as a founding member of the physician advisory committee of the Central Coast Alliance for Health, the Physician Advisory Committee of Hospice of Santa Cruz, as well as many other roles in health and education in Santa Cruz County. She has served for over 15 years on the legislative affairs committee of the CAFP and teaches physicians about the sustainability of primary care, tools for resiliency and happiness, sex and gender minorities (SGM), women's health, end-of-life options, bias in health care, parenting, adverse childhood experience (ACE) and its effects on health, occupational health., and physician activism.
Throughout her career, she has collaborated with local and state, federal organizations and agencies to see rigorous research translated into practice with the goal of achieving greater equity in health. Dr. Forest was awarded the CAFP "Hero of Family Medicine Award" for her service to patients across the state of California in 2013.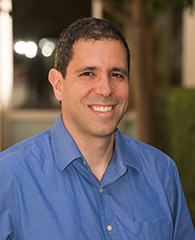 David J. Goldstein, MD
Dr. David J. Goldstein joined the faculty at Natividad after a three-year stint as Assistant Director of the Waukesha Family Medicine Residency in Waukesha, Wisconsin. He was also Assistant Professor at the Department of Family and Community Medicine at the Medical College of Wisconsin in Milwaukee. Dr. Goldstein, who served in the U.S. Navy for 10 years, received his bachelor's degree in 1997 from Rutgers College, New Brunswick, New Jersey and his M.D. in 2001 from Robert Wood Johnson Medical School of Rutgers University in Piscataway, New Jersey. Shortly after graduating, he served a one-year internship at the Naval Medical Center Portsmouth in Portsmouth, Virginia. During his service in the Navy, Dr. Goldstein served as General Medical Officer at the U.S. Navy Recruit Training Command, Great Lakes, Illinois; two years as Flight Surgeon at the U.S. Navy Carrier Air Wing Eleven Detachment, Oak Harbor, Washington; and two years as Flight Surgeon at the U.S. Navy Training Air Wing Six in Pensacola, Florida. After leaving the Navy in 2007, he served a three-year residency at the Columbia-St. Mary's Family Medicine Residency in Milwaukee. Just prior to his position at the Waukesha Family Medicine Residency, he served two years as Adult Hospitalist at Presbyterian Hospital in Albuquerque, New Mexico.
He is a member of the Society of Hospital Medicine and the Society of Teachers of Family Medicine, where he serves as chair of the Procedural Training and Hospital Medicine Group. He also chairs the Procedure Competency Task Force of the Council of Academic Family Medicine. During his time in the Navy he was awarded the Navy/Marine Corps Commendation Medal and the Navy/Marine Corps Achievement Medal.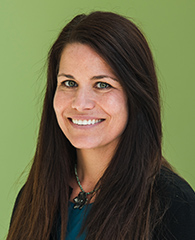 Jessica Taylor Goldstein, MD
Dr. Jessica Goldstein, who specializes in family medicine and obstetrics, joined the Natividad staff after three years as Assistant Professor of Family Medicine at Medical College of Wisconsin Family Medicine Residency in Waukesha, Wisconsin.
Like her husband, Dr. David J. Goldstein, she served in the U.S. Navy, and was honorably discharged in July 2009. During her time in the Navy she served as Naval Flight Surgeon at Camp Pendleton in California for two years and as Naval Flight Surgeon for two more in Milton, Florida. After graduating with a bachelor's degree from the University of California Davis, Dr. Goldstein received her M.D. in 2001 from the Northwestern University Feinberg School of Medicine in Chicago, Illinois. Shortly after graduating, she served an internship at the Naval Hospital Camp Pendleton and trained as a flight surgeon at the Naval Aerospace Medical Institute in Pensacola, Florida. She completed residency at Columbia St. Mary's Family Medicine Residency in Milwaukee, Wisconsin and a two-year fellowship at the University of New Mexico Maternal Child and Reproductive Health Fellowship in Albuquerque, New Mexico and received a Public Health Certificate from the University of New Mexico. Dr. Goldstein was honored in "Top Docs of Albuquerque for Family Practice" by Albuquerque Magazine in both 2011 and 2012. She has been awarded the Navy/Marine Corps Achievement Medal, Global War On Terrorism Expeditionary and Service Medals, Presidential and Naval Unit Citation for OIF, National Defense Medal, and ribbons for Fleet Marine Force, Sea Service Deployment. She was also deployed in 2003 for five months to Kuwait and Iraq in support of Operation Iraqi Freedom. Her family medicine interests include maternal, child, reproductive and preventative healthcare, and teaching and working with the underserved. In her leisure time she loves to run and has completed 11 marathons, including first place for military women ages 20-29 at the San Diego Marathon in 2002. She is also a proud mother of three daughters.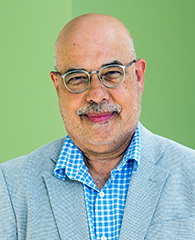 Edward Macias, EdD
Dr. Macias is the Director of Behavioral Science, and Director of Training for doctoral level psychology interns. Originally from Los Angeles, he graduated from UC Riverside in psychology, then from UCLA with an MSW degree. He went to Harvard for a Doctoral degree in counseling and consulting psychology, where he also trained as a neuropsychologist. He has held clinical and teaching positions at Lowell Community Health Center, North Shore Children's Hospital and the Murray Research center, all in Massachusetts. Dr. Macias is also in private practice and enjoys yoga, hiking, racquetball, photography, magic, and racing at Laguna Seca. You can ask him for a ride in his race car, but you have to bring your own helmet!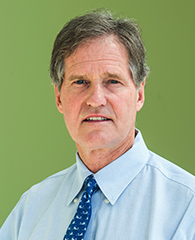 Walter Mills, MD
Dr. Mills says, "I love being a Family Physician, but love teaching family medicine even more!" He joined the Residency in 2014 after being part of the UCSF Department of Family and Community Medicine at Santa Rosa since 1986. He directs the Geriatrics and In Patient Family Medicine Rotations, and Faculty Development. Prior to joining Natividad, as a Program Director, he developed a new Kaiser Permanente residency in Santa Rosa and new medical student programs for UCSF and Touro Medical Schools. As Deputy Director for the Sutter Santa Rosa program, he founded an Integrative Medicine Fellowship, PCMH Ambulatory Care Curriculum, and Performance Improvement Primer/Curriculum. He serves on the CAFP Board of Directors, is Vice Chair of the CAFP Statewide Medical Education Committee, as well as the Resident and Medical Student Affairs Committee. He was Co-Director of the UCSF Northern California Faculty Development Fellowship. Dr Mills attended Notre Dame, UCSD Medical School, and UCLA-Santa Monica FM Residency, earning a Master's of Medical Management from the American College of Physician Executive's University of Southern California program in July 2002; Fellow of ACPE (FACPE) in 2005; President, CEO, and Medical Director in several medical groups; CMO for a nine site FQHC; CAQ in Geriatrics; American Board of Integrative Holistic Medicine being a certified meditation instructor and founder Northern California Center for Well-Being; AAFP Residency Solutions Business Consultant. Dr Mills has spoken nationally on residency innovation, finding balance and joy in a medical life, and the Patient Centered Medical Home.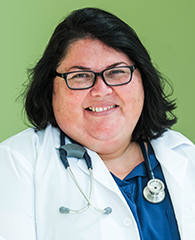 Minerva Perez-Lopez, MD
Dr. Perez-Lopez, a Salinas native who graduated from Alisal High School, is distinguished with honors, scholarships, and academic recognitions. She received her medical degree from Brown University School of Medicine in Providence, Rhode Island. She completed her residency at the Family Medicine Residency Program at Natividad, where she was named Chief Resident in 2005 and was awarded the department's Hannon-Lauderdale Memorial Award for Outstanding Performance in Residency. She then completed an Obstetrical Fellowship at Santa Clara Valley Medical Center in San Jose, California. Dr. Perez-Lopez says her educational background offered outstanding opportunities, but her goal was always to return to the community she knows and loves to be a family physician. Dr. Perez-Lopez is fluent in English and Spanish. Dr. Perez-Lopez is also the vice chair of the board of directors of the Natividad Medical Foundation, which is dedicated to philanthropically supporting Natividad in its mission to provide health care access to all patients regardless of their ability to pay.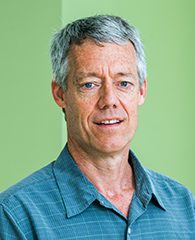 Eric Sanford, MD
Dr. Sanford is the Co-Director of Community Medicine. He attended medical school at USCF, and residency at UCSF-Fresno. Interested in the underserved, he has worked at the Berkeley free clinic and in Micronesia with the Peace Corps. He is now a primary care physician in the Seaside Family Health Center and has done research on the lead epidemic in that community. He is a physician member for the local MediCal HMO advisory group. He enjoys surfing, astronomy, backpacking, traveling and cruising in his '62 Corvette.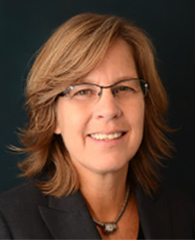 Debi Siljander, MD
Prior to joining Natividad, Dr. Siljander served as medical director of Together Health Network (THN), a statewide network of hospitals and healthcare providers in Michigan. She has been a sports medicine and family medicine provider for more than 10 years, working at the Monterey Physicians Medical Group and MedQuan Sports Medicine, PC. Dr. Siljander is passionate about healthcare transformation initiatives that optimize patient care and experience and serves as Chief Transformation Officer at Natividad.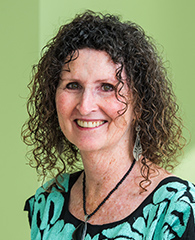 Sally Tirado, LCSW
As Co-Director of Community Medicine, Ms. Tirado has created an integrated Community Medicine curriculum. She holds masters degrees in Social Work, Nutrition and Education. Before joining the faculty, Sally served as a medical social worker at Natividad and as a consultant on cross- cultural health. Her background includes community organizing, labor management work with the United Farm Workers, health education, and ESL teacher. As a private practice psychotherapist, she focuses on domestic violence, women's issues and mind/body therapies. Sally is also a recognized screenwriter and has won international film festival awards. Her other special interests are dance, cross-country skiing and hiking.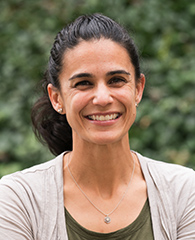 Beth Varadian, MD
A former Chief Resident of the Natividad Family Medicine Residency Program, Dr. Varadian joined the faculty in 2015. She completed a Fellowship in Geriatrics at Stanford and returned to work with the family medicine residents on the geriatric rotation and skilled nursing facility rounds. She speaks English and Spanish and is committed to caring for our unique patient population in Monterey County. She believes in an individualized, patient-centered approach to providing comprehensive, evidence-based care to patients ages 0-100+. Dr. Varadian was a high school biology teacher and a girls lacrosse coach in Brooklyn prior to medical school at the New York College of Osteopathic Medicine. She studied medicine through a Problem Based Learning Curriculum and completed a Predoctoral Fellowship and Masters Degree program in Neuromusculoskeletal Medicine prior to residency. In her free time, she runs trail ultramarathons and chases after her daughter, husband, and dog under the redwoods of Santa Cruz.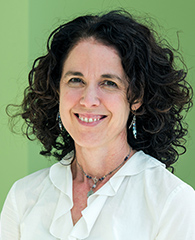 Christina Zaro, MD
Originally from Petaluma, CA, Dr. Zaro attended college at UC Davis, majoring in human development, then medical school at Medical College of Pennsylvania, now known as Drexel University in Philadelphia. She took an experimental problem-based teaching track, learning in small group case reviews instead of lectures. After graduating, she completed residency at the Ventura County Medical Center, a program much like Natividad. She then spent almost a year travelling and volunteering in Central America with her husband. She first studied tropical medicine in Peru and used some of this knowledge in small hospitals in Nicaragua, Honduras, and Chiapas, Mexico. On return to the US in 2002, she landed in King City, CA, where she worked in a small rural hospital and community clinic until leaving to become part of the medical staff at Natividad. We have two boys, ages 8 and 11. She likes to mountain bike with her family, cook, do yoga and dance.
1st Year Residents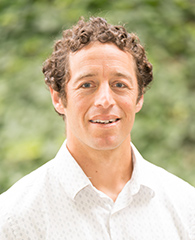 Joshua Deutsch, MD, MPH
Born and Raised: Oakland, CA
Medical School: University of Wisconsin School of Medicine and Public HealthI'm thrilled and honored to practice medicine at Natividad. I came here to serve an incredible patient community with significant unmet medical needs. I also appreciate the opportunity to live in one of the most beautiful regions of the world. I received my MPH from UC Berkeley in 2005 and proceeded to initiate self-directed nutrition and sanitation projects in rural Central America. I subsequently founded a landscape construction company called Backyard Food Gardens, which I managed for seven years. My interests include gardening, construction, biking and political activism. I spend most of my free time with my wife Seema and adorable 2-year-old son Jayden.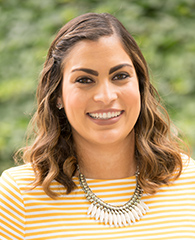 Alejandra Espinoza, DO
Born and Raised: San Francisco, CA
Medical School: A.T. Still University School of Osteopathic MedicineI am first generation American, born and raised in San Francisco. I attended San Diego State University where I graduated with a Bachelor's of Science in Biology. Following my graduation, I spent time working as a medical assistant for an orthopedic surgeon in the Mission District in San Francisco where most of our patients were low-income, uninsured Hispanics. It was during my time there where I developed a passion and dream to become a medical provider for the underserved. I was drawn to Natividad to get full scope training in Family Medicine while serving the community of Salinas. Besides my passion for medicine, I enjoy spending time with my husband, Stephen and our 6-year-old chocolate Labrador, Remington, family time (especially with my two handsome nephews, Donovan and Roman), eating out, working out, hiking, and reality television (guilty pleasure!).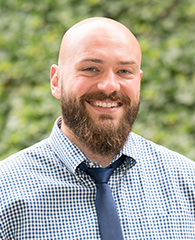 Forrest Hamlin, DO
Born and Raised: Detroit, MI
Medical School: Michigan State University College of Human MedicineAn analog man in a digital world, I believe that the infinite possibilities of our experience are not able to be transposed to a digital medium with its finite constraints. Or maybe that's just my elaborate way of saying I don't like the way I look in selfies. It's probably my beard. My journey in medicine brought me to this place for the infinite possibilities. The people I will meet, the medicine I will practice, the health people seek to achieve are infinite. My goal in coming to Natividad was to help people find what their definition of health is, and the infinite possibilities of wellbeing that could provide. Add that to the checklist of an ocean nearby, surrounded by mountains and some of the best Al Pastor Chimichangas I've ever had, and I had a place that my wife and I could call home. Prior to my career in medicine, I was a Pediatric Critical Care nurse for nearly seven years. My wife and I fell in love with California when we took nursing positions at Lucile Packard Children's Hospital Stanford. Then I had to go mess it all up with going back to medical school at Michigan State University (Spartans Will.). Now, we're so thankful to be back together again in California and excited to begin our family in the place we love and call home. If you know what I mean. Infinite possibilities, Chimichangas, no selfies necessary. It's the perfect place for us.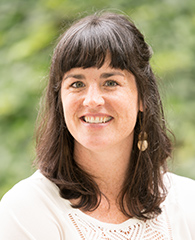 Anne Irvine, MD
Born and Raised: Carlisle, Pennsylvania
Medical School: Universidad Autónoma de Guadalajara School of MedicineAfter living in the same room of the same home for the first 18 years of my life, the second 18 years have moved me out of town, out of state, across the country, and across borders. All those years in motion, continually pursuing fun and adventure helped identify both my desire to be a caregiver, and the priceless value of belonging to community. I studied medicine in Guadalajara, Mexico, which was a tremendous adventure in and of itself. My brain loved switching gears from being holed up in my room studying medicine in English to walking down the street to the bodega to buy produce in Spanish, to working out in a gym surrounded by bodybuilders wearing amazing technicolor spandex. I fell hard for Mexico lindo y querido, y su gente tan amable. I graduated with hopes to train in a high volume county hospital where I could continue to care for Spanish speaking patients. I am thrilled that this hope became a reality when I joined the Natividad community, where I have the privilege of helping to meet the medical needs of the people of Monterey County. In my life outside the hospital, I love spending time exploring the most beautiful part of California with my husband, sweet baby Rosemary, and our two dogs. We are taco enthusiasts, avid otter watchers, and love little more than a good laugh.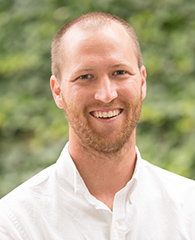 Jordan Katz, MD
Born and Raised: Long Island, New York
Medical School: University of Buffalo School of MedicineI was born and raised on Long Island, New York and graduated from Binghamton University with a BA in Psychology and a pre-medical concentration. After graduating, I worked as a researcher for eighteen months in Western NY, where I conducted experiments aimed at investigating the molecular underpinnings of cryosurgical treatment of various cancer subtypes. Before starting medical school, I went on a six month, eleven country trip of a lifetime. I attended medical school at the University at Buffalo where my interest in issues of social, health, and economic justice flourished through personal and professional relationships, leadership of mission-driven student groups, and public health advocacy. During my clinical rotations, I became interested in the concept of hotspotting – identifying patients in the highest tier of health care cost and developing progressive interventions to more effectively provide care. I took a gap year between my third and fourth year to work with a local family FQHC lead by family medicine physicians to develop a program aimed at targeting the needs of the most at-risk patients in an exceptionally vulnerable population. My experiences during that year reinforced my commitment to family medicine. My fiancée and I are so excited to relocate to such a beautiful area of the country. Some of my interests include woodworking, ethnic cooking, and anything outdoors where our dog can join… We're so happy to be part of the Natividad family!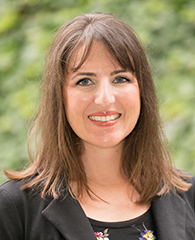 Natalie LaCorte, MD
Born and Raised: Hollister, CA
Medical School: Ross University School of MedicineBorn and raised in Hollister, California, the beautiful Central Coast is where I call home. As a native to the area and a farmer's daughter, I am thrilled to have the opportunity to serve the local agricultural community where I grew up. After graduating high school in 2000 without the intention of going to college, I worked as a waitress, a loan consultant assistant, loan processor, and rode horses professionally. During this time, my brother, Paul, got into a car accident that left him paralyzed from the waist down. My involvement in my brother's recovery introduced me to the field of medicine At the age of 24, I decided to start college with a clear vision of becoming a doctor. Beginning at the community college level, I graduated first from Gavilan College before transferring to UC Merced and earning my Bachelor's degree in Biology. During college I found purpose in volunteering my time to help my immediate underserved community. My altruistic desires continued into medical school where I volunteered within our student-run medical clinic for the native Caribbean peoples on the island of Dominica. This is where I fell in love with family medicine and decided to dedicate my life to what I like to call the front line of medicine. While completing my medical school journey, I also earned a MBA with an emphasis in Health Services from Keller Graduate School of Management. Natividad has an overwhelming commitment to the surrounding community which is one of the many reasons I am so grateful and proud to be part of the Natividad Family Medicine Residency. In my free time I enjoy my family and friends, outdoor adventures, cooking, baking, canning, horseback riding, reading, and traveling.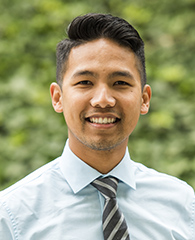 Steven Liu, MD
Born and Raised: San Francisco, California
Medical School: St. George's University School of MedicineGrowing up in San Francisco, I was exposed to a wide array of cultures which helped me develop into the person I am today. I completed my undergraduate studies with a BS in Molecular Biology down the street from Salinas at UC Santa Cruz (100% Slug), and then immediately ventured off to Grenada, West Indies to pursue my medical degree at St. George's University. While I was in medical school, I was involved in annual health fairs in Grenada and I also took advantage of an opportunity to travel to Thailand for a medicine selective. These experiences had further drawn me into Family Medicine because they fulfilled my motive to work with patients of every age from different backgrounds. In my free time, I like to stay active by going to the gym and playing outdoor sports, as well as traveling to different countries (while immersing myself in their culture and food!). I am proud and honored to return to the Central Coast to train at Natividad.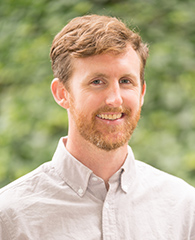 Ben Ramsden-Stein, DO
Born and Raised: San Jose, CA
Medical School: Touro University California College of Osteopathic MedicineI grew up in San Jose, CA where my family still lives. After serving an Americorps program in Boston, MA, I attended Pitzer College, where I studied Human Biology with a focus in cross-cultural health and healing. Following college, I worked for three years in grassroots organizing and advocating on behalf of causes including climate change, hunger and homelessness, and health care reform. I then spent a year and a half living with and taking care of my grandmother before starting osteopathic medical school at Touro University in Vallejo, CA. I am committed to Street Medicine, addressing health inequalities and improving health outcomes for all people, regardless of their documentation status, race, ethnicity, cultural background, sexual orientation, gender presentation, religion, class or background. Outside of medicine I enjoy outdoor adventures, music, dancing, and spending time with friends and family.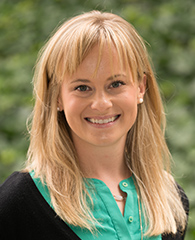 Tracey Taylor, DO
Born and Raised: Newport Beach, CA
Medical School: Pacific Northwest University of Health SciencesI was born in Newport Beach, CA and raised in the magical Pacific Northwest, where I earned my BS in Biology and BA in Spanish at the University of Washington in Seattle. It was in college that I found and embraced my love for travel and speaking Spanish. I lived in Cádiz, Spain for six months as a part of the UW Spanish Department's study abroad program, where I attended the local university and also met my partner, who is now pursuing a PhD in Applied Physics at UC Berkeley. Since then, we have backpacked through the Andes Mountains and the Amazon rainforest of Ecuador, and I completed 7-week clinical immersion program in Puerto Escondido, Oaxaca, Mexico. Though these adventures have been incredible in and of themselves, I am drawn to these places to further my knowledge of the Spanish language and the people that speak it. I was thrilled to continue my medical Spanish education here in Salinas. Gracias por la oportunidad para servir a esta comunidad magnifica. These experiences led me to a career in Family Medicine at Natividad, where I hope to incorporate the technical detail of inpatient medicine with the long-term, meaningful relationships of the outpatient world. Though the mental dexterity of unraveling a complicated case exhilarates me, I recall that the patient is more than a body that harbors the complicated pathophysiology of my medical school textbooks. Each individual carries with them labyrinthine emotions, expectations that may not be clearly expressed, and questions that cannot be answered with a prescription or procedure. I am dedicated to finding a unique way to connect with each patient, knowing that navigating the delicate task of the patient interview requires as much skill, patience, and attention to detail as guiding the surgical scalpel.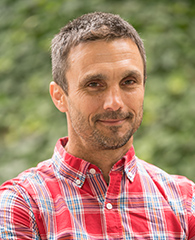 Shane Walker, MD
Born: Miami, Florida
Medical School: University of California, San Francisco School of MedicineGrowing up in Miami, the child of a single mother who worked multiple jobs to make ends meet (in part because she had to drop out of high school when I was born), provided me with a valuable perspective on issues facing underserved communities. Despite our struggles with money, my mother made a point of nurturing my appreciation for how fortunate we were. She wanted me to be aware that there were mothers out there — and not just in faraway places like India or Ethiopia, but in our own city — who didn't have the resources to feed their children or send them to school. It's a perspective that has drawn me to community service and engagement. Service as a Peace Corps volunteer in Cameroon and as a volunteer with the DoorStep School in Mumbai broadened that perspective, opening my eyes to the devastating effects of systemic poverty and the enduring power of hope and kindness. On the home front, my efforts with the International Rescue Committee working with resettled refugee families in San Diego allowed me to observe the challenges faced by immigrants in accessing public healthcare. In preparation for medical school, my involvement with the San Diego Hospice provided important perspective on how practitioners approach end of life situations with patients and their advocates. Prior to medical school, I worked as a research scientist. While I found a career in science intellectually stimulating, I came to understand that I enjoy a deeper sense of meaning and purpose through volunteerism and service. My transition to medicine has given me a unique opportunity to combine my interest in science with my passion for serving my community. Though I find the intellectual aspects of medicine enriching, it is the opportunity to work directly with patients that has provided the greatest sense of fulfillment. It is my privilege and my honor to serve and comfort patients and their loved ones on a daily basis.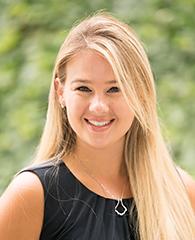 Nicole Woodel, MD
Born and Raised: Shingle Springs, CA
Medical School: American University of the Caribbean School of MedicineI grew up in a small town called Shingle Springs, California where the population is almost 4,500. Growing up I always wanted to be a doctor and could not wait. In anticipation I worked as an EMT for nearly five years while going to college at California State University, Sacramento, where I earned my bachelors in Biological Sciences. Being from a small town I wanted to see more of the world and decided to head to the Caribbean for medical school, one of the best decisions I have ever made. I was able to travel all over the world for my education, and it is where I found my fiancé. For fun, dancing is my thing. In particular line dancing, swing and salsa. My friends also tell me I have an old spirit because I love to crochet, sew and do an occasional puzzle. I am a bucket list kind of person and am willing to try anything once (most things). I also love outdoor activities including camping and biking. I felt so honored to be able to come back to California for my residency. I absolutely love the state I grew up in and I am proud to have the opportunity to give back to the community.
2nd Year Residents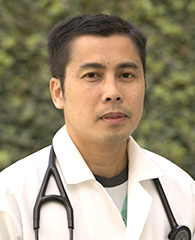 Jose Ajoc, Jr. MD
Born and Raised: Surigao, Philippines
Medical School: Mindanao State University College of MedicineI was born and raised in rural Surigao, Philippines. Since I was a kid I have always wanted to be a doctor, after seeing wounded soldiers during the height of political unrest in my country. Fortunately, I was granted a scholarship to pursue my dream. I attended Mindanao State University College of Medicine, a problem-based and community-based school in the Philippines where I enjoyed learning and working with the underserved communities. Right after medical school I worked for several years in a rural hospital. Receiving a simple "thank you" or a bunch of bananas and a decent salary was very fulfilling. The thirst for more knowledge encouraged me to complete Internal Medicine Residency in Zamboanga, Philippines and at the same time work as a faculty member in a community-based medical school. After experiencing the effects of political uncertainty, my family made the difficult decision to move to the US. I am grateful to have joined the Natividad family to pursue my passion to serve the underserved communities.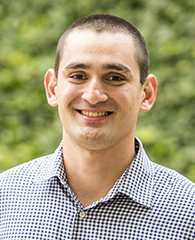 James Beckwith, DO
Born and Raised: Portland, Oregon
Medical School: Touro University California College of Osteopathic MedicineI'm from the beautiful (and annoyingly wet) northwest and graduated from the University of Oregon. At Touro, when I wasn't neck deep in books, I spent my time volunteering at free clinics. Eager for more opportunities to serve the community, in my second year I founded the Napa-Vallejo Flea Market Health Fair, which has since become a bi-annual event.
My passion for working with underserved populations stem from my upbringing. The 4th of six children, I grew up in poor neighborhoods, dependent on welfare and subsidized housing. Despite the hardships we faced on a day to day basis, I thoroughly enjoyed my childhood and remain thankful for the lessons this early adversity taught me: how to appreciate the little things, the value of hard work, humility, and most importantly—compassion.
I'm honored to serve the community of Salinas and to receive my full scope Family Medicine training at Natividad! When I'm not honing my clinical skills you'll find me exploring the outdoors by foot, bike, and to some of my colleagues horror—motorcycle. I am 6'4" and yes, I do play basketball, but I also plan on seeing how well my snowboarding skills translate (or don't) to surfing. I also love to cook, eat, read, watch cable TV dramas, & spend time with family. I enjoy many of these luxuries thanks to my good health, and I chose Family Medicine so I can partner with a diverse array of patients to optimize their health and hopefully provide them the same opportunities I've been so fortunate to have.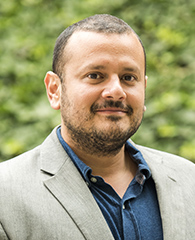 Allen Bueno del Bosque, MD
Born and Raised: New York, New York
Medical School: Oregon Health & Science University School of MedicineI was proudly born and raised in New York City and graduated from NYU with a BA in biochemistry. I was then fortunate to go to graduate school at Emmanuel College at the University of Cambridge where I completed an MPhil in biochemistry. I rowed on the college rowing team and added my NYC basketball street ball 'skillz' to a strong team that won the Division I national championships in the United Kingdom. After Cambridge, I moved to San Francisco and worked at UCSF in a biomedical research lab. While living there my passion for social, health, economic, and environmental justice developed further in the vibrant city of San Francisco. The next logical step was an MPH degree and, while at The Johns Hopkins School of Public Health, I focused on international health in regions experiencing violent conflict. With cooperation from organizations such as the UNHCR and IMC, I helped lead a research project in Amman, Jordan, the published findings of which were used to help create mobile clinics serving the healthcare needs of 750,000 refugees displaced by the Iraq War. From Baltimore, I moved to Portland where I earned my medical degree from the Oregon Health & Science University. As a medical student, I advocated for and completed research in support of a single payer health care system. This was followed by with a year in California pushing for a transition to a universal healthcare system for the state. I started my postgraduate medical training in surgery in Atlanta but found that my interests were better supported and empowered within the family medicine community. I'm very excited to be returning to California and specifically to serve the healthcare needs of the unique and diverse Salinas population.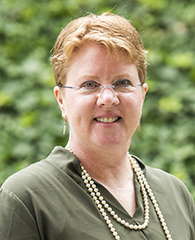 Cy Cedar, MD
Born: Santa Clara, California
Raised: Santa Barbara, California
Medical School: Eastern Virginia Medical SchoolI grew up on the California Central Coast. I started working at age 11 delivering newspapers, moved into landscaping, then bookkeeping, then managing a copy center, eventually getting a degree in mathematics. I did a first "real" career in the Seattle software industry, starting back before the internet, when software was sold in a box. I wrote code sometimes, but mostly I managed projects and streamlined people-processes. I loved having a brain stuffed full of hard-earned expertise, which I could use to solve big and little problems all day every day. After several years I had a bird's eye view of the company and industry, and I could see why problems happened, and work within the system to prevent them from happening. So why am I a doctor now? Well, my midlife career change started when my nephew was born. I got to watch a medical team care for my family through the day and into the night. I love big responsibilities and big decisions – the doctors had enormous responsibilities and made huge decisions! I was in awe, and I wanted to know more! But I didn't personally know any doctors, nor how to become one. So, I started volunteering in an emergency room, then trained to work as a labor support doula for birthing women, then I volunteered with cancer patients. In medical school I ran a free clinic and worked in community organizations. I got schooled by fierce grandmothers on how the world really works…and how it doesn't work. The little bird's eye view that I have now, as a fresh doctor, is that there is a complicated maze of challenges in providing medical care. I wanted my clinical training to prepare me to walk that maze with anybody and everybody. I chose to come to Natividad because the rigorous training covers the full clinical spectrum, and because the location is unbeatable. I'm delighted to be back on the Central Coast!
Alison Clarke, DO
Born and Raised: Lafayette, Louisiana
Medical School: A.T Still University School of Osteopathic MedicineI was born and raised in Lafayette, Louisiana, the heart of Cajun country. From an early age I knew I wanted to be a writer, so in addition to majoring in French, which was a given having grown up surrounded by Cajun French, I received my BA in Creative Writing from Skidmore College in Saratoga Springs, NY. I moved to the Bay Area shortly thereafter and began working at a publishing house in San Francisco, but I soon realized that this was not the field for me. I explored other options, which included volunteering at George Mark Children's Home, a pediatric palliative care home, and it was there I discovered a passion for patient advocacy and public health. I began taking night courses at UC Berkeley while still working in publishing. Five years later I began medical school and started to work on my Masters in Public Health. I am passionate about both family medicine and patient advocacy for the underserved, and am grateful to be training at Natividad.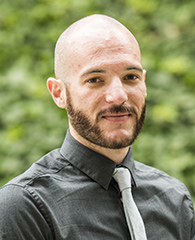 Daniel Demirchyan, MD
Born and Raised: Los Angeles, California
Medical School: St. George's University School of MedicineNever in one place for very long, I am thrilled to be here in the Central Coast to continue my training. I was born and raised in Los Angeles, after which I moved to the Bay Area to complete my undergraduate studies at UC Berkeley. After a short stint in editing and international diplomacy, I found myself traveling abroad to beautiful Grenada to study medicine. Now that I am back in my home state, I am dedicated to pursuing my professional interests including maternal and child health, and plan to complete an OB fellowship and provide full spectrum family medicine. Outside of medicine, I enjoy attending live concerts, traveling, and spending time with my rescue dog.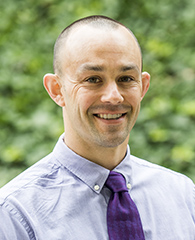 Chris Irvine, MD
Born and Raised: Southern California
Medical School: Universidad Autónoma de Guadalajara School of MedicineI grew up in various suburbs of Los Angeles and moved the Pacific Northwest to attend Whitworth University. During my undergraduate years I competed in mixed martial arts, learned to meditate, practice yoga and climb mountains, travelled through Central America studying sociology, and completed a degree in Religion and Theology. I left college motivated to learn what drove people forward in their lives, what barriers they perceived, and what their sense of purpose was.
Between graduation from college and beginning medical school I worked in youth outreach, in social work with at risk homeless adults, and also as a fitness coach with people of all ages. In each of these settings, I partnered with people to clarify their needs and wants and to determine what they perceived to be holding them back in their pursuits of these visions. Together we would create action plans to get them moving towards accomplishing their desires. I then took the show on the road to study medicine in Jalisco where I attended the Universidad Autónoma de Guadalajara and became quite endeared to Mexico and its people. It was a privilege to return to California to continue to work with and serve a Latino population that taught me so much during my years in college and medical school. Training in full spectrum family medicine at a community hospital was the ideal setting for this next chapter of life. I have benefited from the tremendous breadth of experience and knowledge that the faculty of Natividad collectively brings forth and I am grateful to be a part of this legacy.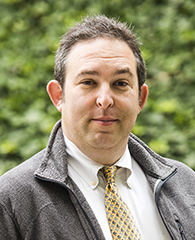 Andrew Last, MD, JD
Born: New York, New York
Raised: Grand Rapids, Michigan
Medical School: University of California Davis School of MedicineMy path to medicine has been a bit longer than that of many of my colleagues. I spent the 1990s practicing law, but the most important thing I ever did was meeting and marrying my wife of 15+ years. Now we have three great children, and it was my experience with each of those complicated pregnancies that first kindled my interest in labor and delivery. I grew up in the Midwest, but have lived in Sacramento for the last 20 years. I speak four languages, badly, and my hobbies include skiing, crossword puzzles, gardening and our two dogs. I enjoy living and working in Salinas and look forward to a career in full spectrum family medicine, with a special emphasis on women's health.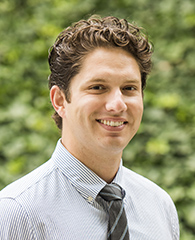 Bret Namihas, MD
Born: Orange County, California
Raised: Redding, California
Medical School: St. George's University School of MedicineBorn in Orange County, I was fortunate enough to grow up in the beautiful countryside of Northern California after moving to Redding at a young age. In the summer you could find me at Shasta Lake, and in the winter at Mt. Shasta. I returned to Southern California for undergrad, getting my bachelor's degree from USC. Go Trojans! I attended medical school at Saint George's University in Grenada of the West Indies. I had the opportunity of doing an elective rotation at Natividad during my fourth year of medical school, and immediately felt right at home. It is an absolute pleasure working with the local population of Salinas, and with such a warm group of faculty, in a spectacular area so close to the Monterey coastline. After work you'll find me at the gym, tennis courts, or swimming pool getting some laps in.
3rd Year Residents
Rohit Chetty, MD
Born: Wheeling, West Virginia
Raised: Chatsworth, California
Medical School: Ross University School of MedicineI grew up in Chatsworth, a suburb northwest of Los Angeles. I graduated from Cal State Northridge with a BS in Electrical Engineering. Afterwards, I pursued a career in investments. While working in wealth management, I had an epiphany to help underserved people. By volunteering at medical clinics locally and internationally, I realized that becoming a physician would be an effective way for me to be of service. In clinical rotations, my favorite part was interacting with patients from diverse ages, cultures, and socioeconomic backgrounds. I chose Family Medicine because it encompasses such diversity of patients and opens doors for a variety of opportunities in practice. Natividad has provided an ideal environment to help me become a well-rounded Family Medicine physician. I am particularly interested in geriatrics and global health. For fun, I like to work out, read random articles, explore the outdoors, and organize get-togethers with friends and family.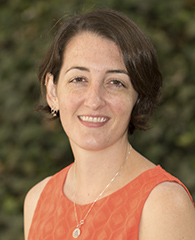 Blair Cushing, DO
Born and Raised: Nebraska
Medical School: Texas College of Osteopathic MedicinePrior to entering medical school, I worked professionally in social services for 9 years. My areas of expertise were in housing and homelessness services and working with survivors of domestic violence. It was as a result of my interactions with low-income elders and persons with disabilities that I began to more closely evaluate our healthcare system and recognized the impact that a compassionate primary care physician can make for someone facing a multitude of life challenges. In 2011, I relocated from Boston, Massachusetts to Fort Worth, Texas to attend the Texas College of Osteopathic Medicine. While in Texas, I learned a great deal about caring for the underserved in limited resource settings and became very involved in advocacy through our various arms of organized medicine. In my last semester of medical school, I moved to Austin in order to spend as much of my time as possible at the Texas State Capitol during the 84th Legislative Session, focusing my efforts on graduate medical education and women's health. It is my future goal to practice full-scope family medicine along the US-Mexico border in a critical access setting. In my search for a residency, there were few programs that I truly believed would offer the type of training I needed to feel fully prepared to practice in that environment. Natividad was everything I was looking for, and I've had great opportunities to engage with the community in Salinas.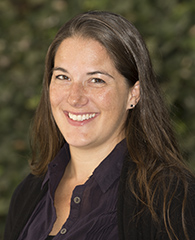 Leah Dahlfred, MD
Born and Raised: Waltham, Massachusetts but most of my childhood summers and the 10 years that my family owned a farm were spent in the countryside of upstate New York
Medical School: University of Massachusetts Medical SchoolI grew up the oldest of six close children, in a busy suburb of Boston, MA. While studying biochemistry at Brandeis University I explored emergency medical services and worked in biochemical engineering. After graduation this exploration continued with work in pharmaceutical clinical research, while at the same time I delved into theology. My adventures included a lot of travel, skydiving all over the country and many international trips, both service based and for personal edification. With these experiences I was moved to pursue medical training further. I learned that I was not meant for an office job and I embraced my passion for serving the most basic needs of humanity in medicine. I struggled to pick just one field of medicine that served me best and initially pursued surgical training. However, with the ever changing US healthcare situation and my own experiences treating patients, I longed for the more intimate and long-term relationships found in Family Medicine as well as the more comprehensive breadth of care. By beginning a family of my own, more than ever I have come to value the balance of work and personal life and how achieving that will make me a more capable physician as I relate to my patients and their struggles. I have come to the West Coast, Salinas, CA and Natividad to learn from the last true "old school" family doctors the significant art and science of caring for patients from the womb to the grave and to care for some of the hardest working and underserved Americans. I love being here in this beautiful region, to raise my young family, and be able to pursue some of my favorite activities – running, cycling, hiking and spending time by the sea. Strengthening my Spanish skills helped me become involved in and make a difference in my community.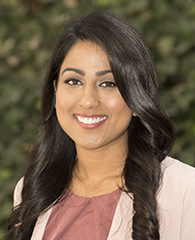 Kanta Dhanda, DO
Born and Raised: Petaluma, CA
Medical School: Touro University Nevada College of Osteopathic MedicineI was born and raised in Sonoma County, located 45 minutes north of San Francisco. My parents migrated from India in the late 1980's and settled in the Bay Area. My family always stressed the importance of higher education and the pursuit of the American dream. I completed my Bachelors of Science degree in Biochemistry at Sonoma State University. Aside from my studies, I volunteered at a local community free clinic and lack of care in the underserved communities inspired me to become a primary care physician. I also worked as a medical assistant for a busy family practice clinic and immediately became drawn to everything family medicine has to offer including a diverse patient population, women's health, small office procedures, preventative medicine, patient education, and pediatrics. I ventured to Las Vegas to attend medical school at Touro University Nevada and completed a medical mission trip with DOCARE in Guatemala. I was attracted to Natividad because of the institutional mission to serve the underserved community. After rotating at Natividad for a short few weeks, I fell in love with the warm-hearted people, cultural diversity, and the dedicated medical faculty and staff. Aside from medicine, I also enjoying spending time with family, cooking tapas, creating artwork, working out, interior design, and watching movies with my husband.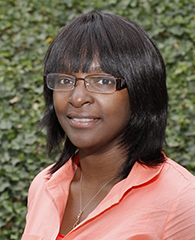 Katy Kemeze, MD
Università degli Studi di Torino, ItalyBorn and raised in Cameroon, I have been privileged in that I visited many parts of the world. After obtaining my medical degree from the "Università degli Studi di Torino" in Italy, I lived and worked in Canada for few years. My interest has always been to provide medical assistance to people who cannot afford it and in each place I lived, I volunteered in underserved communities. This experience taught me the importance of patient education as a means to improving the health status of communities. After moving to the US, I volunteered in the Emergency Department at Natividad while working on quality improvement projects for one of Monterey County clinics. Later on, working as an Emergency Department scribe allowed me to gain insight into the medical needs of Monterey County residents. Being a resident at Natividad has helped me gain the skills to become a well-rounded family physician, and I have been happy to work with an incredibly friendly, knowledgeable and supportive staff, and to be able to continue serving Monterey County residents. My hobbies include reading, exploring new places and trying new restaurants with my family and friends.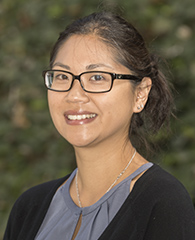 Anna Kong, MD
Born and Raised: Modesto, California
Medical School: Ross University School of MedicineI was born and raised in the Central Valley of California. I grew up in an immigrant family without many resources and developed a passion to helping those in need. I later attended UC Berkeley for my undergraduate degree, spending days at the Children's Hospital as well as local women's clinic. Wanting to explore my options, I worked at multiple health clinics in the Bay Area, where I solidified my desires for working with an underserved community. My travel bug hit and I was happily on my way to Dominica, where I did my medical school training at Ross University. It was a great experience to be able to see how another country's medical system worked and to be able to contribute to the community there. Having rotated at Natividad, I was excited to return and be able to help this wonderful community. Even though I appreciate the full scope that family medicine has to offer, I am particularly interested in women's health, children and adolescent health, and community medicine. In my non-professional life, I enjoy traveling, food, music, cooking, trying new things, and SCUBA diving.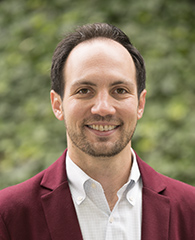 Nathaniel Lepp, MD, MPH
Medical School: New York Medical CollegeMy path to medicine has been guided by one key question: how can 21st-century medicine be a medium for justice? I was born on the granite bedrock of New York City and raised in nearby New Rochelle, where my family lived on what was once a farm belonging to Thomas Paine. As a student in the local schools, I learned about Paine's legacy of rallying support for the American Revolution through his straightforward and widely read pamphlet, Common Sense. I led my high school's debate team and learned how to speak out for justice. When I left for college at Brown University, I joined community advocates in fighting for the rights of individuals with HIV, Hepatitis C, and drug dependence. My work inspired me to build broad coalitions with health professionals, and ultimately propelled me to a career in medicine. I earned a bachelors in neuroscience and a master's in public health from Brown and a medical doctorate from New York Medical College. Outside of work, I love being in the water to swim, surf and snorkel. I'm learning Spanish to keep up with my wife, my in-laws from Mexico, and my patients!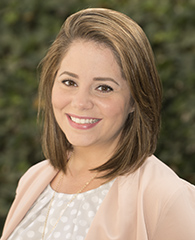 Jennifer Mitchell, MD
Born and Raised: Southern California
Medical School: Ross University School of MedicineI was born and raised in sunny Southern California. I grew up loving animals and spent my undergrad at UC Santa Barbara studying marine life and ultimately receiving a B.S. in Zoology. After undergrad I volunteered for Planned Parenthood and found a special interest in Women's Health and education. I made the journey out to Dominica to attend Ross University School of Medicine and returned to California to complete my schooling. Outside of work you can find me playing with my cuddle-monster dog, baking, reading, and if it's football season I'll be working on my fantasy football lineup! I am incredibly happy to be joining the Natividad family and look forward to all that is to come!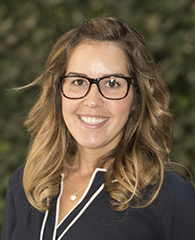 Ivette Ramos, MD
Born and Raised: Ponce, Puerto Rico and raised in Santa Clarita, California
Medical School: University of Puerto Rico School of MedicineHi. My name is Ivette Ramos and I am a beach lover. I have always said the two places I can call home are California and Puerto Rico. In both locations you can find beautiful coasts, people and scenery. I enjoy taking my dog for walks on the beach to reflect on what I want my day to be like, and what it was like in order to better the next. My favorite flowers which are the plumeria and the hibiscus which grow in both of these locations. Interestingly, both flowers symbolize the relationship status of a woman in different countries. For me these flowers signify confidence and power. Regardless of if these women are single or taken, they take pride in presenting it to the people. I feel that way but in my profession. I feel pride to represent my community regardless of where I am or how I feel. If I am close or far I will continue to work toward representing my community no matter what position the community or I am in. These flowers give me hope. I am honored to share with the community of Salinas my never fading idea that the glass is always half full, and never half empty.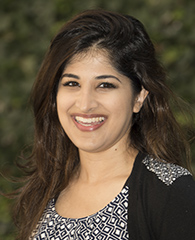 Bani Singh, MD
Born: Bakersfield, California
Raised: Bakersfield CA, Monterey CA, and Fresno CA
Medical School: St. George's University School of MedicineHaving grown up in a farming community in the Central Valley, the move to the Salinas Valley seems fitting. I was born in Bakersfield and attended school there as well as in Monterey CA, and Fresno CA. I then headed to the east coast, completing my undergraduate years at Wellesley College. While I loved my time on the east coast, I was eager to return home to sunny California and began working as a lab technician in the department of Hematology & Oncology at USC's Keck School of Medicine. Clearly I wasn't tired of moving as I was then off to St. George's University in Grenada, West Indes. Volunteering at the bi-annual community health fairs in Grenada and with Women In Medicine sparked my love of working with medically underserved populations. This was further solidified during my rotations at community hospitals in California, Maryland, and New York. Outside of the hospital, I recently enjoyed volunteering as a Bocce Ball Coach for Kern County's Special Olympics chapter. I maintain my love of the arts with constant museum trips; two of my favorites are the Norton Simon and the Pacific Asia Museum in Pasadena, CA.