Fellowships
Natividad offers the Natividad Obstetrical Fellowship, and we are a partner site for the HEAL Initiative Global Health Fellowship. Read more about these important programs below.
Overview
Natividad offers a one-year Fellowship in Obstetrics, available to graduates of Family Medicine Residency programs in the United States. With over 2,300 deliveries each year, including approximately 500 Cesarean sections, Natividad can provide the Obstetrical Fellows advanced obstetrical operative training, alongside an unopposed Family Medicine Residency program. Each of our OB Fellows average between 120-150 Cesarean sections per year. Offering an ideal location and climate, we are located on the Central Coast of California, within a short commuting distance to Carmel, Pacific Grove, Monterey, Santa Cruz and the San Francisco Bay Area.
Mission
Our mission is to expand the availability of highly-skilled obstetrical services to rural communities by training qualified Family Medicine physicians in full-spectrum obstetrics, including vaginal operative deliveries and Cesarean sections.
Goals & Objectives
Our goals for the Obstetrical Fellows are to:
Develop a competency in all aspects of antepartum, intrapartum and postpartum care
Develop advanced competency in operative obstetrics, including: Cesarean sections, operative vaginal deliveries, tubal ligations, 3rd and 4th degree laceration repairs, and dilation and curettages
Perform, and/or interpret, non-stress tests, obstetrical ultrasounds, and biophysical profiles
Learn the foundational aspects of quality and safety on Labor & Delivery
Develop and maintain competency in teaching obstetrics to Family Practice residents and medical students
Methods
The Obstetrical Fellows will meet their goals under the direction of both Natividad's OB/GYN department physicians and the Family Medicine faculty.
The Fellows will be responsible for the following:
Provide initial consultation and ongoing prenatal care in the outpatient clinical setting
Admit and manage patients on the Antepartum service and on Labor & Delivery
Provide ongoing management to laboring patients, where their clinical assessment skills will be developed under faculty mentorship
Involved in normal and operative vaginal deliveries as well as Cesarean sections
Assist in gynecologic surgeries in order to further develop their surgical skills and understanding of anatomy
In order to maintain their Family Medicine skills, the Fellows will spend one to one-and-a-half days per week in a Family Medicine clinic.
The Fellows will participate in didactic teaching of the fundamentals of obstetrics to our PGY-1 and PGY-2 FM residents and medical students. In addition, the Fellows will present one Grand Rounds lecture during the Fellowship year.
Schedule
Twelve-month program
Average weekly schedule includes one or one-and-a-half days in a Family Medicine Clinic, one 24-hour L&D call, and one to two days in Labor & Delivery
Eligibility and Application Process
To be eligible for our Obstetric Fellowship, one must have a California medical license, be a graduate of a Family Medicine Residency program in the United States, and be eligible for Board Certification in Family Medicine. We require a current CV, medical school transcripts, copies of USMLE scores, and Letters of Recommendation from the following: Residency program director, two attending physicians who have worked closely with the applicant at one's FM program. In addition, applicants will need to submit a one-page statement on why they would like to pursue this Fellowship. We usually begin our interview process around September for the following year's fellowship.
Materials should be sent by email to:
Caleb Liem, MD
Program Director, Family Medicine Obstetrical Fellowship
LiemC@natividad.com
Our physical address is:
Natividad
1441 Constitution Blvd – Bldg 300
Salinas, CA 93906
Tel: (831) 755-4196
For more information, contact Dr. Liem by email at LiemC@natividad.com
Please read about our new partnership with HEAL Initiative Global Health Fellowship.
HEAL (Health, Equity, Action and Leadership) aims to train health professionals passionate to serve the underserved both home and abroad. As a partner site for HEAL, Natividad will host HEAL Global Health Fellows who will work in the hospital and neighboring community sites that serve our population.
There are two types of fellows: Rotating Fellows and Site Fellows. Over two years, rotating fellows alternate every six months between Natividad and an international site. Site HEAL fellows are health professionals selected by Natividad and remain at Natividad over the entire two-year period.
Our current Site Fellow for the 2017-2019 Cohort is Kristin Burstedt, DO. Dr. Burstedt is a proud graduate of the Natividad Family Medicine Residency (Class of 2017). You may see her in the hospital, treating patients at Laurel Internal Medicine (a Federally Qualified Health Center) or out in the community.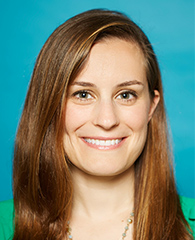 Kristin Burstedt, DO
Our current Rotating Fellows are Rachel Lusk, MD and Nathaniel Uchtmann, MD, JD. Dr. Lusk is a pediatrician, and you may find her over in inpatient pediatrics or admitting pediatric patients at Natividad. While rotating internationally, Dr. Lusk will be at SEWA Rural in Gujarat, India.
Dr. Uchtmann is also a pediatrician and while at Natividad will also be covering inpatient pediatrics. While away on his international rotation, he will be at Last Mile Health in Liberia.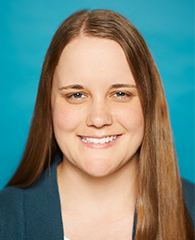 Rachel Lusk, MD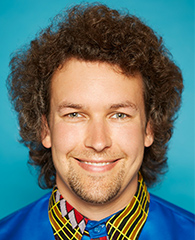 Nathaniel Uchtmann, MD, JD
For more information about the HEAL initiative, please visit: https://healinitiative.org