About Rehabilitation
Your Road to Recovery
After an illness, injury or surgery, quality rehabilitation care can be life-changing. The Sam Karas Acute Rehabilitation Center at Natividad is dedicated to offering the highest level of rehab. We are proud to offer physical and cognitive therapies, including physical therapy, occupational therapy, and speech therapy. Focusing on the best possible outcomes, we work with our patients to make sure we are meeting individual goals.
Learn more about your stay with us >
We promote independence and education, and ensure each patient reaches their fullest potential. We are fully accredited by The Joint Commission and the Commission on Accreditation for Rehabilitation Facilities. Achieving this accreditation shows our commitment to quality, best practices, and patient satisfaction.
Our multidisciplinary team includes specially trained nurses, physiatrists, neuropsychologists, physical therapists, occupational therapists, dietitians, social workers, speech-language pathologists and a therapy activity coordinator.
Family members are considered an important part of the team. We encourage family members to participate in ongoing family education.
Learn more about our team >
Is Acute Rehabilitation Right for You?
Rehabilitation has many benefits if you are recovering from an illness or injury. Intensive inpatient care can be an important part of your journey to recovery, and acute rehabilitation is the highest level of rehab that a patient can receive. Patients recover faster and get home sooner when treated at an acute rehabilitation center. Our highly skilled team offers you expert care, understanding, and support every step of the way. Our services include two main programs: General Rehabilitation, and Stroke Rehabilitation. These two programs are similar in many ways, and our patients always receive care that supports their individual goals.
We offer services for patients who can no longer do certain activities because of an illness or injury. Some of the common reasons for being referred to the General Rehabilitation Program include:
Multiple trauma
Traumatic and non-traumatic brain injury (which may include brain tumor, encephalitis and encephalopathy)
Amputation
Polyarthritis (including rheumatoid) arthritis
Spinal cord injury
Hip fractures and replacements
Loss of ability after a long hospital stay for any reason
All neurologic disorders, which may include multiple sclerosis (MS), polyneuropathy, muscular dystrophy, Parkinson's disease, and Guillain-Barre syndrome
Learn more about our General Rehabilitation Program >
We also offer a comprehensive Stroke Rehabilitation Program for patients who have had a stroke. Other common names for impairments treated in this program are cerebrovascular accident (CVA), ruptured aneurysm, cerebral hemorrhage, and cerebral infarction. Our Stroke Rehabilitation Program offers the same therapies as our General Rehabilitation Program, with additional care specifically for stroke patients.
Learn more about our Stroke Rehabilitation Program >
How do we compare?
See our 2020 Outcome Report Card (PDF) >
The mission of the Sam Karas Acute Rehabilitation Center at Natividad is to provide an entire continuum of physical rehabilitation healthcare and management services to individuals with functional disabilities through associations with healthcare organizations and networks. The Sam Karas Acute Rehabilitation Center shall continuously strive to provide these services with the highest level of quality, efficiency, effectiveness, and professional responsibility. The vision of the Sam Karas Acute Rehab is to provide a clinically integrated continuum of post-acute care resulting in patients regaining their lives.
To provide the highest quality patient care services that are measure by outcomes and by conformance with national and state standards governing the rehabilitation and health care industry
To be ethical and honest in all of our business activities and relationships
To maintain a strong patient focus, building successful relationships
To listen to our patients
To identify new opportunities that expand our services to the full continuum of healthcare and post-acute care
We know how important environment is when healing. Our facilities have the equipment and space needed to give you the very best care. We have comfortable rooms, an outdoor patio, and plenty of activity and therapy rooms.
The Acute Rehabilitation Center was completely refurbished in 2016. In 2017, we added four more beds to meet the needs of our community. Today, our facility has 24 beds, and four dialysis beds. We have eight private rooms, and eight semi-private rooms.
Our facility is conveniently located on the Natividad campus. Our location means that you also have easy access to all the services the hospital provides, including imaging, labs, and more.
Family members may stay at our facility in the patient's room if it is therapeutic for the patient, and/or if the family member wants to participate in the patient's treatment.
Natividad's Acute Rehabilitation Center is a non-smoking, non-drinking facility. Phones are provided at every bed.
Visits are by family members are encouraged, as well as photos. Visiting hours are flexible to meet patient and family needs, as approved by nursing staff. We do encourage family to visit after 4:00 pm during the week, so their loved ones can focus on their therapy sessions. Children under 12 years of age must be supervised by an adult at all times. Service dogs are allowed with the proper licensing.
See facility location and contact information >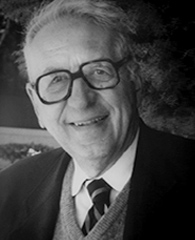 Sam Karas
1922 – 2003
Sam Karas lived on the Monterey Peninsula for most of his life. He was an integral part of the community through his involvement in many local organizations. Sam served as Monterey County Supervisor and as a human rights advocate. He was passionate about finding quality health care for those in need, and he served with the Natividad Medical Foundation. It is an honor to dedicate this facility to the work and life of Sam Karas, a friend and supporter of Natividad and the community it serves.