Monterey County Supervisor Chris Lopez Joins Natividad Board of Trustees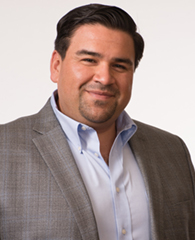 Chris Lopez, Third District Supervisor for Monterey County has joined Natividad's Board of Trustees.
Lopez replaces the Trustee position previously held by longtime supervisor Simon Salinas, who retired last year. Lopez was a staff member for Salinas' office before being elected in June 2018.
As a Natividad Trustee, Lopez helps guide the Monterey County Board of Supervisors in its governing of Natividad. The acute care hospital and Trauma Center is owned and operated by Monterey County.
"We're incredibly honored to have Supervisor Lopez as a member of our Board of Trustees," said Natividad's CEO Dr. Gary Gray. "As District 3 Supervisor, he will be the voice of part of Salinas and all of South County's residents and help us guide Natividad's future."
Supervisor Lopez was born and raised in southern Monterey County. An alum of Claremont McKenna College, he has a Bachelor of Arts in International Relations and Economics. After starting as an intern with Supervisor Salinas' office, Lopez was promoted to Board Aide and then to Chief of Staff, a position he held for more than seven years before being elected to the District 3 seat when Salinas retired.
"I look forward to continuing Supervisor Salinas' legacy on the Natividad Board of Trustees," said Supervisor Lopez. "As a longtime community member, it's an honor to help support the health and well-being of families in Monterey County."
Lopez has served on the boards of Youth Orchestra Salinas, Hartnell College Foundation, the Arts Council for Monterey County, the Redevelopment Oversight Boards of the cities of King City, Greenfield, Soledad, and Gonzales among many others. He currently lives in Greenfield with his wife Jazmin.