First-Year Residents
Jessica Daggett, DO
Burrell College of Osteopathic Medicine I was born in San Francisco and raised by my single Mexican American mother with input from my five aunties. I am the eldest of six siblings and have lived throughout California, with most of my family currently residing in Sacramento. My grandfather picked strawberries in the fields of the Central Valley and instilled in me an appreciation for getting one's hands dirty through agricultural work.
I obtained my BS in Microbiology from UC San Diego with a double minor in History and Healthcare & Social Issues. My minors contributed to my understanding of the socioeconomic barriers to obtaining equitable care. I often volunteered in the border region of San Diego and Tijuana, translating for an international medical relief organization, Tzu Chi. I then spent six years in biotechnology as a quality control chemist before beginning medical school.
I graduated from Burrell College of Osteopathic Medicine in Las Cruces, New Mexico. I enjoyed learning more Spanish from my patients, who had often recently immigrated from Central and South America. During COVID-19, I worked with the New Mexico Department of Health to ensure all homebound patients in my county received vaccination. I hand-delivered personal protective equipment and other medical supplies to the Mescalero Reservation. I also volunteered with Border Servant Corps providing medical services to recently arrived immigrants seeking asylum.
I am thrilled to be joining the Natividad team and returning home to Northern California. I am particularly passionate about maternal-infant care and patient empowerment through education.
When not in the hospital, I can be found on the beach with my dog Goofy or playing board games with my co-residents.
Sarah Fraz, MD
University of California, Riverside I was born and raised in the San Francisco Peninsula area by proud Pakistani immigrants. Aside from my parents, my ambition to pursue medicine comes from my two older sisters, who are strong leaders in their roles as an OB-GYN physician and as a computer engineer.
I spent nine years in Riverside, California, where I completed my undergraduate and medical training at the University of California, Riverside. While there, I immersed myself in teaching through supplemental instruction, tutoring, and mentoring roles. It became a passion of mine to pass on the knowledge I acquired to the next generation of clinicians, especially those underrepresented in medicine and from similar backgrounds. I noticed this similar feeling of fulfillment when interacting with patients in my family medicine clinic. It was through my multiple patient and community interactions that I knew family medicine is the specialty for me. It led me to seek a residency program like Natividad, which is dedicated to the community. In
Southern California, I met my amazing husband, who will also start his career as a family medicine physician at Natividad. I am so excited to be offered a position to train at Natividad and look forward to making a home in the area.
Outside of work, I plan to explore the beautiful county of Monterey. In my free time, you can find me on my Peloton, trying out new recipes and restaurants, exploring the great outdoors, and thrifting home decor and furniture.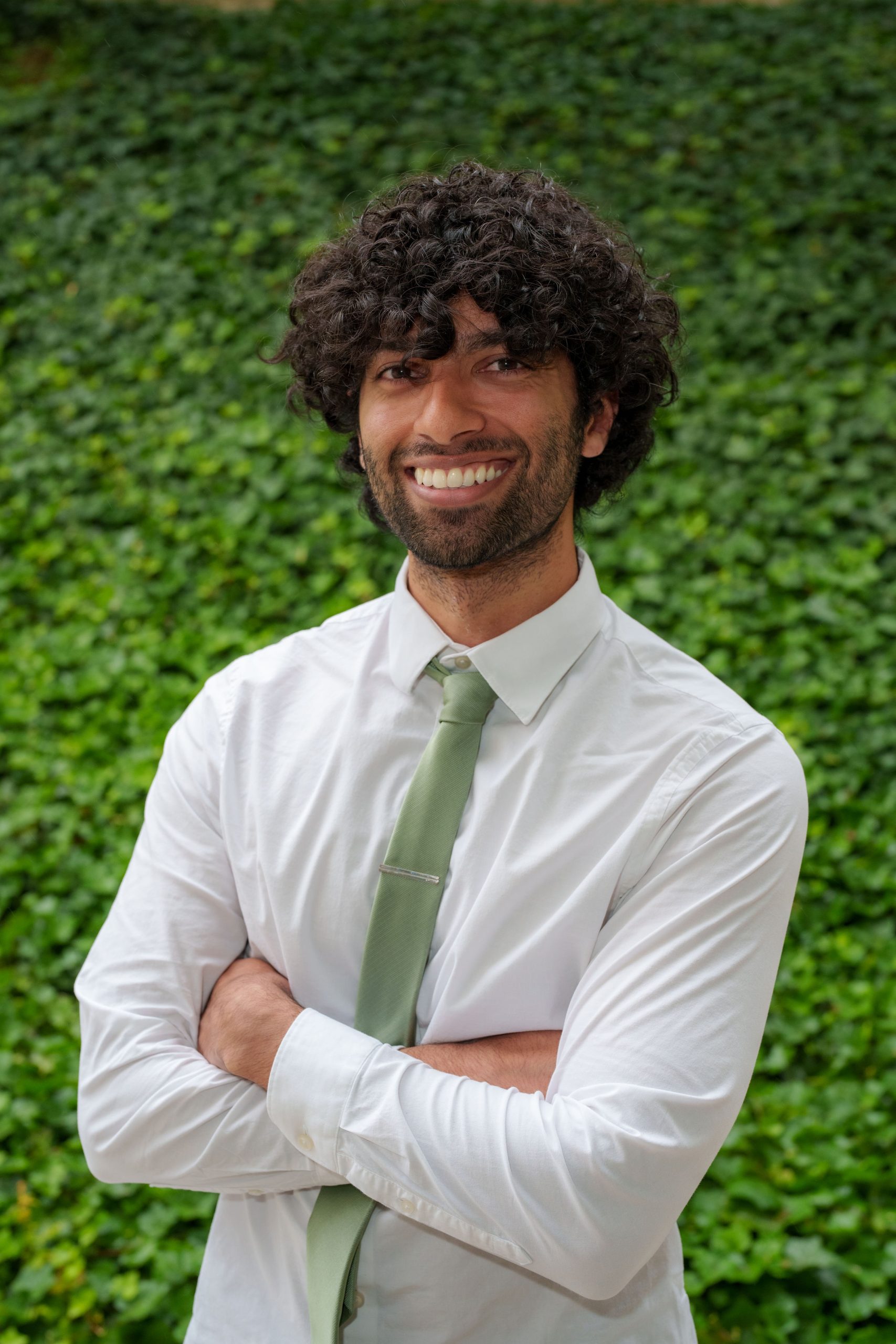 Bilal Karim, DO
Idaho College of Osteopathic Medicine I was born and raised in southern California as the youngest of four siblings in a bustling home. I stayed local to attend Cal Poly Pomona for college, where I got to expand on my interests in mental health, advocacy, community work and teaching. All of those areas of interest culminated in what was already a likely decision to pursue medicine.
After college, I left for Idaho to start medical school. Despite having some reservations about the specialty, for years, I was convinced I would match into psychiatry for residency. Life can have a funny way of not working out how you expected- often for the better. My wife and I
were thrilled to match at Natividad together for Family Medicine, and we look forward to making the most of the experience.
Between years of classes, volunteering in hospitals and working in restaurants, I was fortunate to learn Spanish as a third language. As you can imagine, I didn't utilize it too often during my medical school experiences in Idaho and South Dakota, but rediscovered my passion for
working with patients who speak Spanish during fourth-year rotations in California.
Aside from the unparalleled training experience, I look forward to exploring the "better half of California" and being close to family again. Some of my passions include reading, exercise, cooking with my wife, hiking, and playing sports. It has always been important for me to not "lose myself" in medicine, and I hope to pick up new hobbies throughout residency like surfing, mixed martial arts, and learning new languages.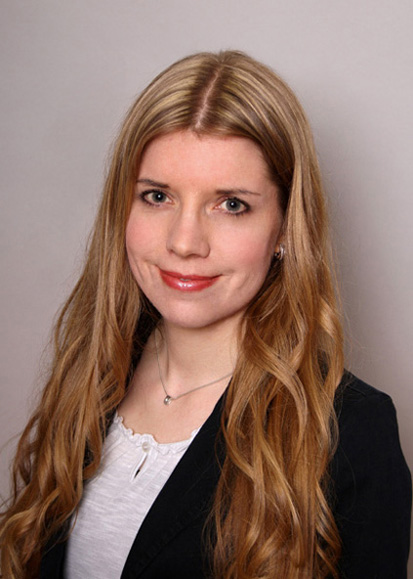 Annika Kreye, MD
Medizinische Hochshule Hannover I was born and raised in Hildesheim, Germany. Growing up in a small village near Hildesheim nurtured a greater understanding of community and family. After graduating high school, I developed a passion for science and went to the Technical University of Brunswick to study biotechnology and psychology. Thereafter, I attended Hannover Medical School, where I established an interest in primary care. During my medical school rotations, I found much enjoyment in treating people of all ages. Seeing patients as newborns and watching them grow up fuels my passion to evolve as a physician in the field of full-spectrum medicine.
After my medical school training, I completed my family residency training in Germany, where I later worked in a local clinic for one and a half years as a fully licensed attending. My time practicing in Germany grew my desire to learn more about different cultures. I had the opportunity to treat patients from all around the world and even help families as refugees.
Now I am excited to start a new chapter in my life as a family medicine physician at Natividad hospital. I was drawn to this program for the great community and family-based learning and the opportunity to explore the great outdoors in Monterey County.
Outside of medicine, I have a great passion for traveling and exploring new cultures and languages. Currently, I am taking an effort to learn Spanish. Over the past years, I have traveled to numerous countries and plan to see more of our beautiful world. I also take great pleasure in hiking, bouldering and reading.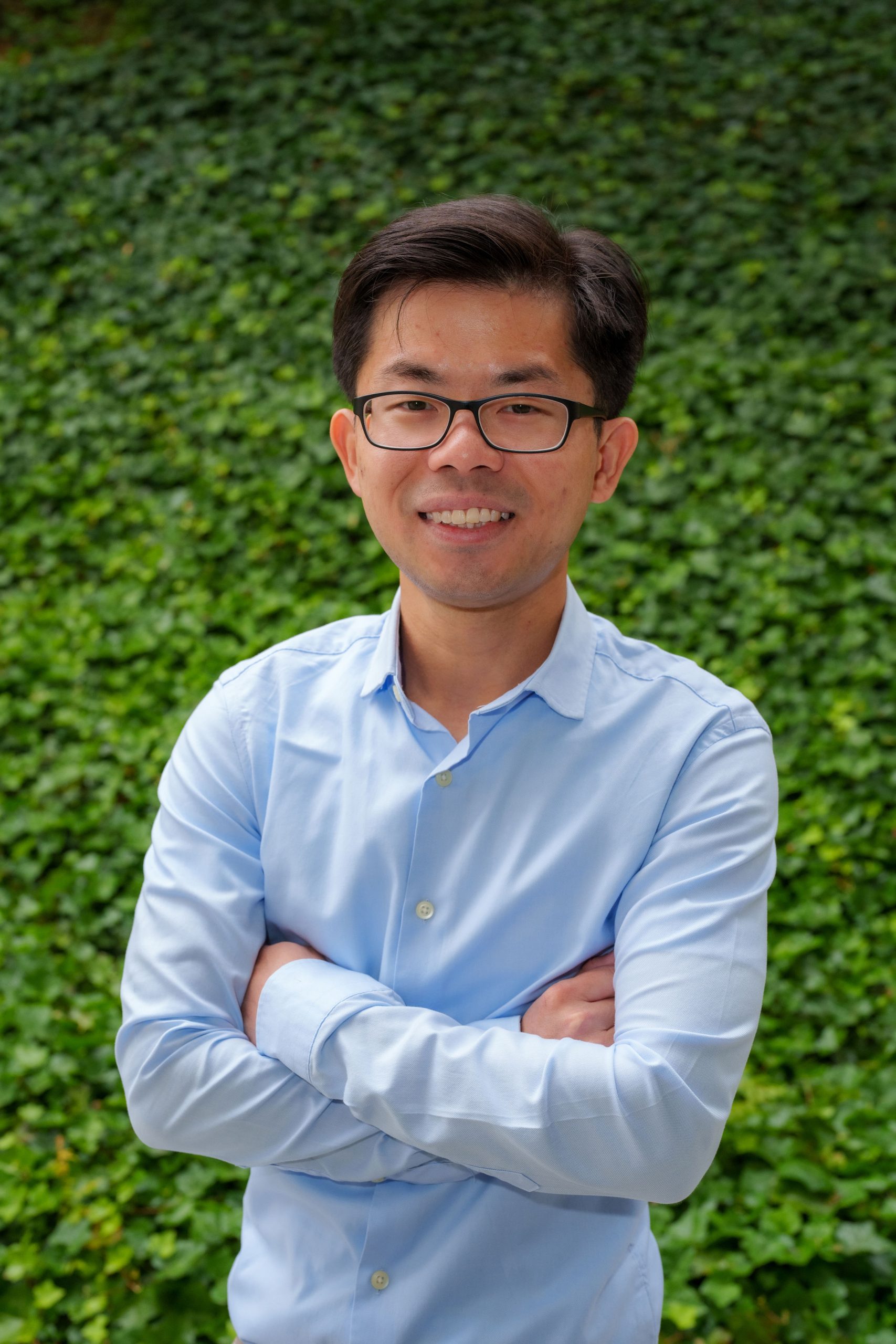 Cuong Lieu, MD
University of California, Davis For most of my childhood in Vietnam during the post-war era, the only living space we could afford was an overcrowded house shared with 11 other family members. Our impoverished neighborhood had unpaved streets and unreliable access to running water and electricity; I learned to read by the light of kerosene lamps. Despite our tenuous existence, my parents never hesitated to share what we had with neighbors in more desperate need, instilling in me a strong sense of community and commitment to serve others.
My family moved to Oakland, California, during my adolescence. There, I rode the bus across town at 3:00 am on school days to deliver newspapers to help with the costs of my mother's medical needs. My experiences growing up in Vietnam and Oakland have helped me recognize that resolving persistent and intergenerational poverty must involve an effort to improve access to care. My decision to pursue medicine was inspired by this desire to help improve the quality of life in my community.
In undergrad, while attending community college at City College of San Francisco, I was fortunate to have the opportunity to participate in the Stanford Summer Health Careers Opportunity Program, a pipeline program designed to foster career interest in health care for disadvantaged students. I started my journey to pursue a career in medicine after meeting mentors and health providers at Stanford with similar backgrounds as mine. After transferring to UC San Diego, where I majored in microbiology, I had the opportunity to work at a rural farming community in Tijuana, Mexico, where the nearest medical facility is more than a two-hour ride away with no ambulance services. In Tijuana, I learned how to deliver care in an extremely under-resourced setting and how to work hand-in-hand with Promotora and community members. At UC Davis School of Medicine, I was honored to be a part of the San Joaquin Valley PRIME program, a tailored track for medical students committed to improving the quality of life for underserved communities in California's San Joaquin Valley. I am beyond excited to have the opportunity to serve at Natividad and continue working on improving the quality of life of underserved communities in California's Central Coast.
Outside of medicine, I enjoy reading, football and outdoor activities. I am an avid reader. Books were my way to escape and cope with difficult circumstances growing up in a disadvantaged community. Football is my favorite sport. I attended the same high school as Marshawn Lynch. I am working on a photo book of all the rural towns in the Sierra I visited over the year while working in central California. My working title for the book is The Last Mile.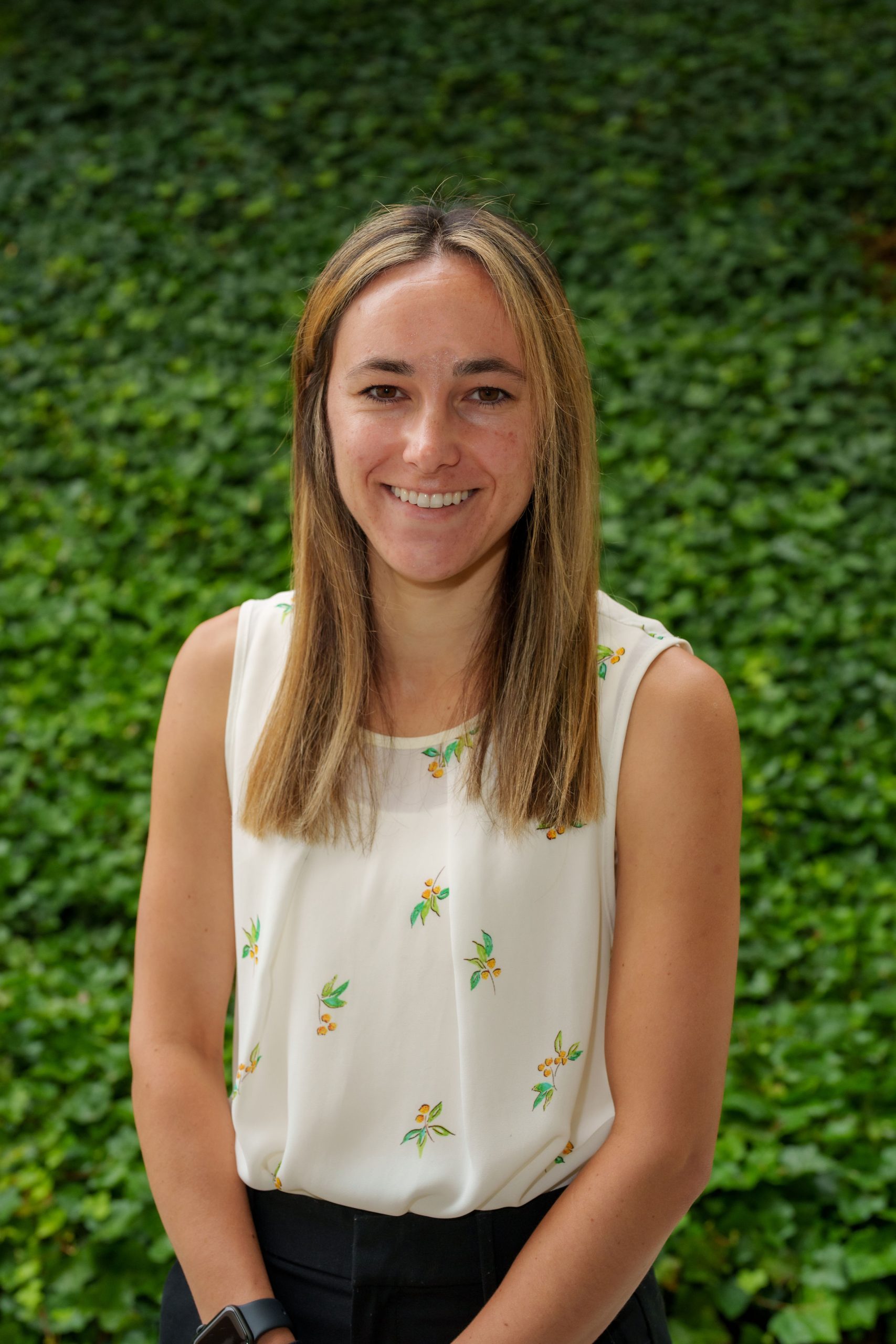 Brittany Lore, DO
Pacific Northwest University of Osteopathic Medicine I was raised in Northern California and graduated in 2018 from California Polytechnic State University in San Luis Obispo. I then traveled up to Washington to attend Pacific Northwest University (PNWU) for medical school. I am very passionate about women's health and child development/nutrition, which led me to become a Certified Lactation Educator Counselor and pursue an array of research projects studying mother-infant feeding interactions. Over the years, I have also developed a passion for healthcare education and preventative medicine, which was why I created a health education outreach program to teach elementary-aged students about eating healthy and being active. I have also participated in numerous outreach projects throughout undergrad and medical school, including PNWU's annual Run for Your Life, Washington State University's Flu Shot Booth, PNWU's DO Day on the Hill, and local COVID-19 testing.
Fun Facts: I have a dog named Braxton Hicks – he's my adventure buddy. I enjoy hiking and have climbed Mt. Shasta and Mt. Whitney in the same week. I love trail running and competed in my first marathon last June. I'm an avid soccer player and golfer when time allows. My family is big on snow activities, and I snowboard and cross-country ski. Also, I now have so many plant babies that I feel like I live in a small forest.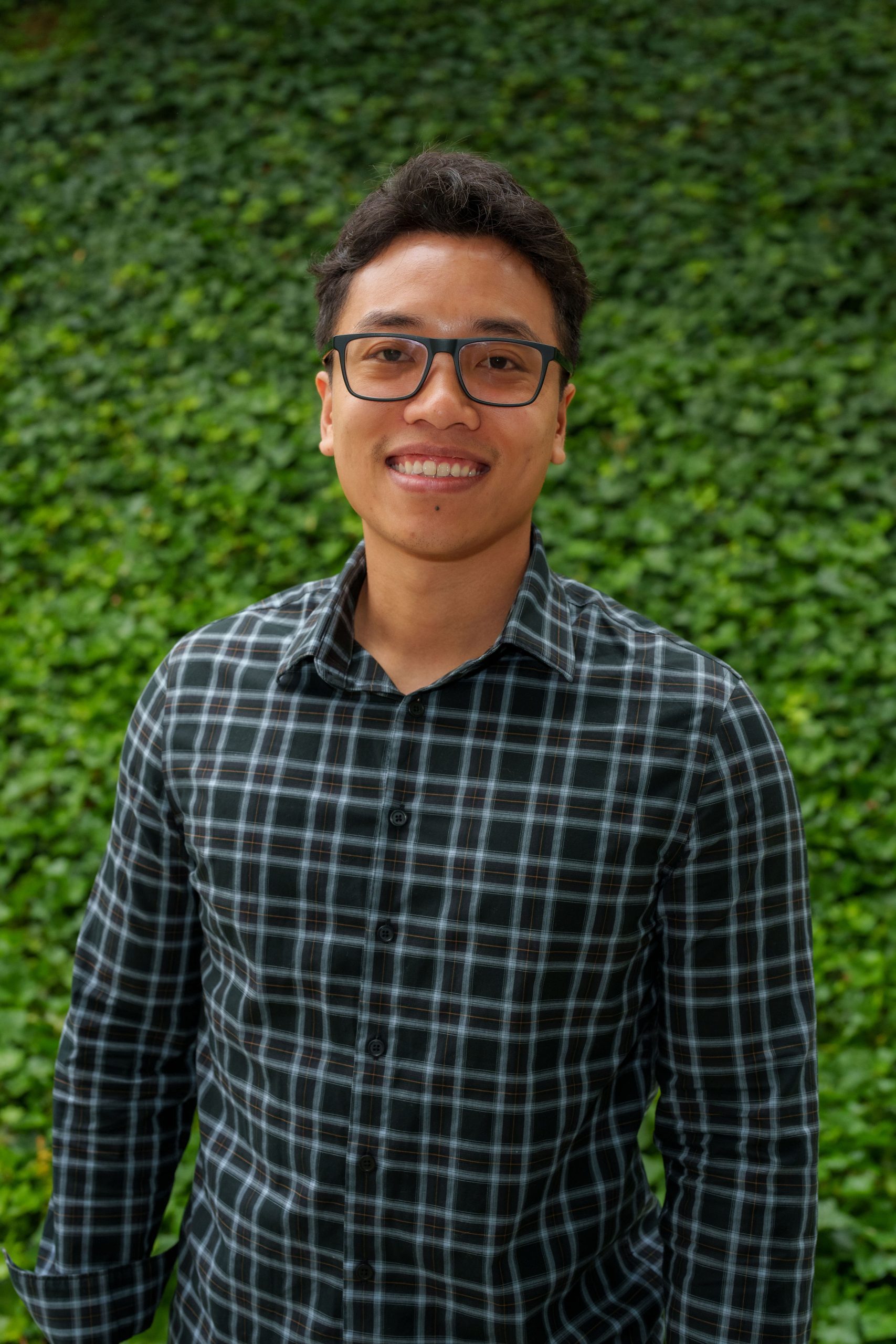 Bao Ly, DO
Touro University of Osteopathic Medicine I grew up in Pomona, California. My family and I emigrated from Vietnam to California when I was 8 years old. My parents were farmers in Vietnam and continued to work in low-income jobs in the US due to lack of resources and fluency in English. I was blessed with the opportunity to become the first in my family to attend college, graduating from UC Irvine where I studied chemistry with an emphasis on biology. Post undergraduate education, I spent two years tutoring algebra and calculus and volunteering at a family medicine clinic. Because of my upbringing and experiences, I developed my interest in working with the low-socioeconomic community in the field of healthcare.
With a good amount of hard work and luck, I earned a chance to study medicine at Touro University in Vallejo, California. My interests in family medicine include preventative medicine and behavioral health. I am grateful to be able to work in Salinas for my residency. I am bilingual and hope to master a third language, Spanish, while serving the community here. I hope to learn and provide the best care for immigrant and low-socioeconomic populations like the ones I grew up in.
Outside of medicine, I enjoy exercising, hiking, gaming and hanging out with friends and family. I have various interests, but I am always interested in learning something new.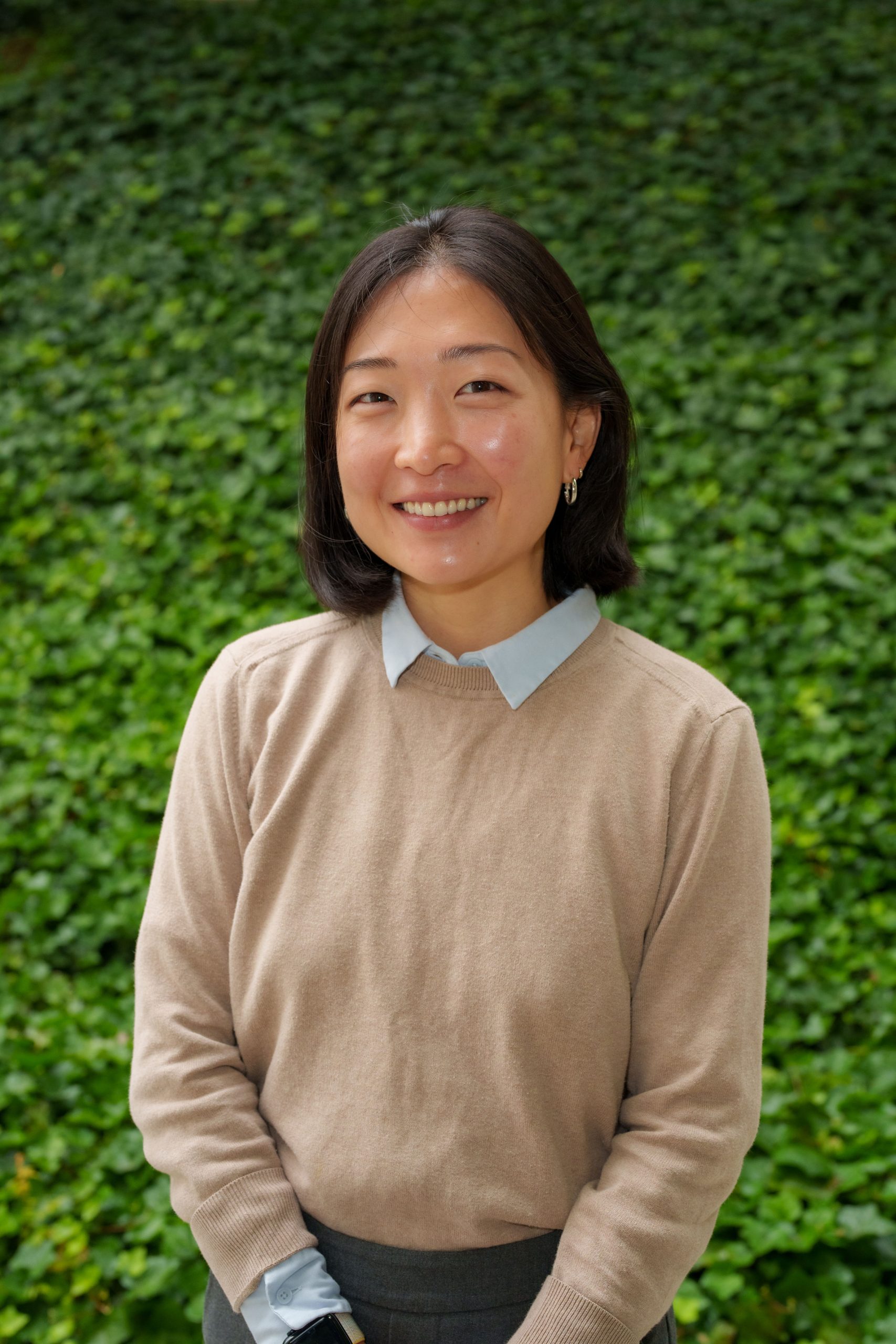 Susan Park, MD
Oregon Health & Science University School of Medicine I was born and raised in Queens, New York, surrounded by working-class immigrants from all over the world. Steeped in a diverse range of cultures and interested in how they shaped health, I majored in Anthropology and Science in Society at Wesleyan University in Middletown, Connecticut. After graduating, I conducted fieldwork with a medical anthropologist in Portland, Oregon, and witnessed how dedicated physicians could skillfully navigate systemic barriers to empower their communities. Determined to walk the same path, I pursued post-baccalaureate studies for medical school while serving at various safety net clinics throughout Oregon, deepening my commitment to community health.
While attending medical school at the Oregon Health and Science University, I helped establish various equity-focused programs, including the Patient Education Collaborative, an initiative to reduce barriers to effective patient communication, and the Social Connection Project, which aimed to address the public health crisis of social isolation. I am passionate about health justice, relational community organizing, and developing meaningful patient partnerships. I feel privileged to be training at Natividad, a program genuinely committed to health equity and serving the community of Salinas.
My professional interests include behavioral health, community health, addiction medicine and LGBTQ+ health. Beyond medicine, I enjoy reading, writing, culinary projects, yoga, outdoor adventures with friends and playing pickleball.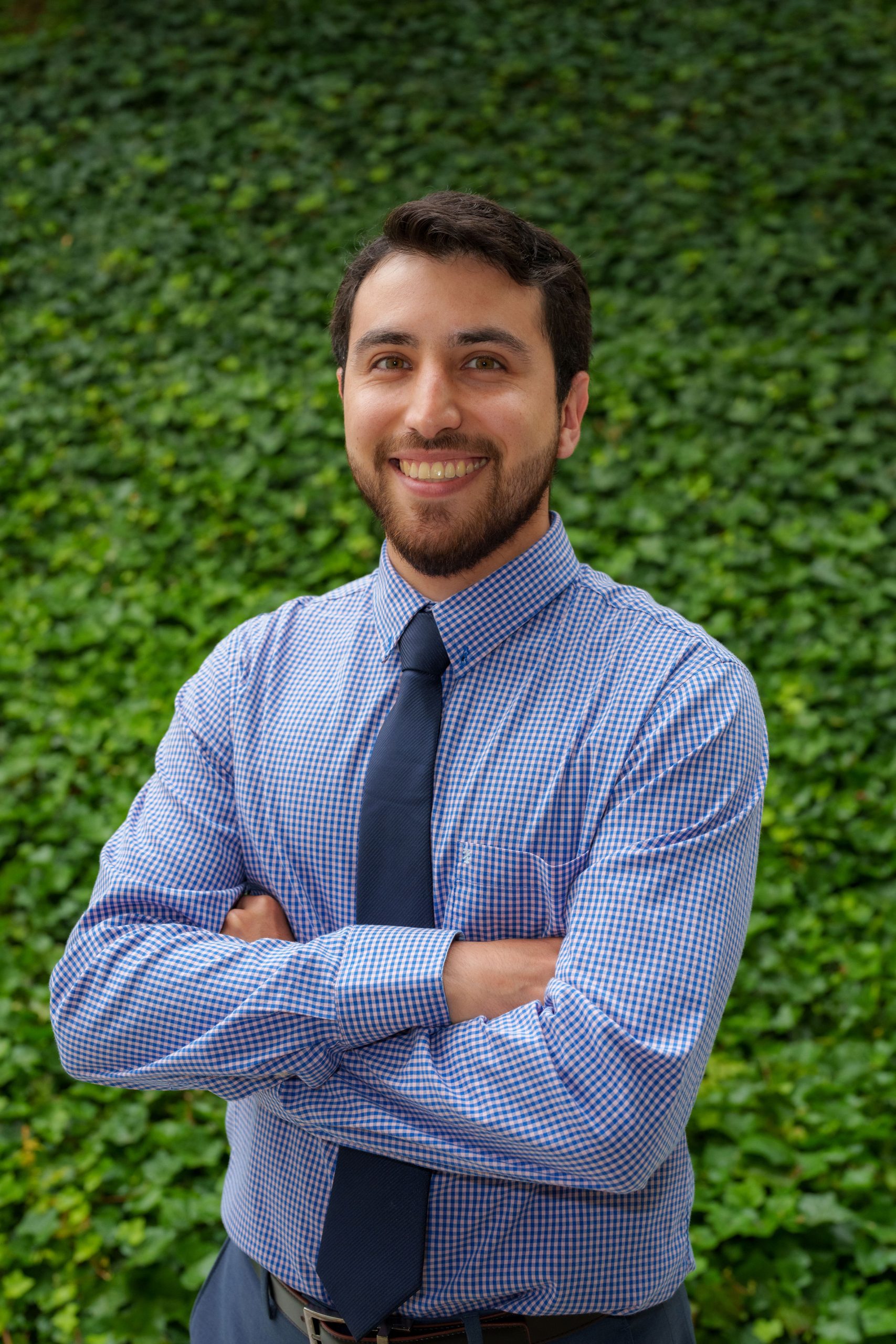 Sebastian Ramos, DO
Rocky Vista University College of Osteopathic Medicine I am a proud osteopathic physician with a longstanding inclination for mentorship and service. I was born and raised in Santiago, Chile. My childhood was notable for being a Boy Scout, where I learned the importance of our connection to our lands and the communities that live in it. It was also my loving and supporting family who, at an early age, taught me about the value of education in reaching one's dreams. At the age of 16, I moved to Colorado with my mother and younger brother to complete my last two years of high school, excited yet unsure of how to pursue my life-long dream of becoming a physician. It was the wonderful staff of my school's pre-collegiate program for first-generation college students who welcomed me and helped me get into college with many scholarships. My gratitude for the program and the community where I lived my first two years were the stepping stones for the physician I aim to be today.
I received a BS in Biological Sciences from the University of Northern Colorado, where I also gained leadership skills in organizing strategies and operations aimed at promoting access to higher education for underrepresented students. My most meaningful work during college was serving as the 14th Annual Latino Youth Leadership Conference director for over 150 8th graders. My commitment to mentorship and service led me to join AmeriCorps soon after graduation, where I served as a teacher assistant and program coordinator of an after-school program. Here, I learned that in order to truly serve a community, we must feel deeply connected to it.
I attended Rocky Vista University College of Osteopathic Medicine. I joined organizations and student-led groups that promoted diversity, equity, and inclusion (DEI), including SNMA, Medical Spanish Club, and the Student Board for DEI. As the Coordinator of Training and Education from the latter, I organized the first Summit for DEI at Rocky Vista University, which continues every year. I also co-wrote a how-to manual on how to best address and acknowledge racial and ethnic health disparities in medical education. My passion for community engagement, mentorship, and service as a way of fostering healing made my decision to pursue a career in Family Medicine a simple one. As a National Health Service Corps Scholar, I hope to join an FQHC and serve a community in which I feel a deep connection to, all while continuing his mission of providing access to higher education and quality health care to underrepresented communities. My medical interests include medical literacy, health disparities, community medicine, maternal and reproductive health, global health and HIV medicine. Outside of the hospital life, I enjoy hiking, camping, doing arts and crafts with my partner Heidi, and playing video games.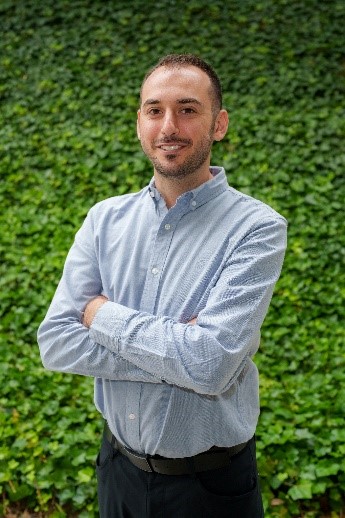 Eamon Vandaei, MD
St. George's University I am an Iranian-American who grew up in the Bay Area, where I obtained my undergraduate degree in Biology at San José State University, before attending medical school at St. George's University.
My desire to pursue the study of medicine was inspired by my work experiences after college and volunteering on medical trips in Honduras and Ghana, – where I was exposed to perspectives that encouraged looking at broader political and social conditions, and their implications with relation to healthcare systems and more importantly, the consequence of poor healthcare access for communities.
Upon return, while preparing for and applying to medical school, I helped administer a free medical clinic in Milpitas, California for the uninsured. I also worked as a medical assistant at Planned Parenthood in San Jose, in primary care, pediatrics, STI testing, pregnancy options and abortion care.
I am a proponent of universal healthcare access, locally and globally, proudly support patient's choices, fully respect bodily autonomy for all, and will always strive to be an advocate for my patients within the difficult to navigate health care system.
When not in the hospital, I'm either visiting my family and friends in the Bay Area or going out of my way to catch live music events. I'm passionate about music in general and always searching for new artists from an eclectic range of styles and cultures, but unfortunately lack any musical talent of my own. As a child of immigrants who worked tirelessly to afford me the privileges I do have, I am also very appreciative and curious to learn about different cultures and life experiences and enjoy traveling when I can.
My goal at Natividad is to gain the experience and knowledge required in being an exceptional family medicine provider while also gaining competency in Spanish to better serve and learn from Salinas communities.
Second-Year Residents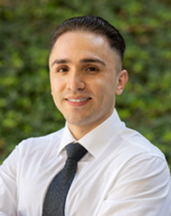 Alejandro Anaya-Rocha, MD
Univ. of California Davis I am the proud son of Mexican immigrants who was born in Gilroy, but raised in Watsonville, California. Being a first-generation college student has been both challenging and rewarding. I attended Cabrillo Community College before transferring to UC Santa Cruz (UCSC). After graduating from UCSC in June 2017 I moved to Bethesda, MD where I worked as a Postbaccalaureate Research Fellow at the National Institutes of Health for two years. I then returned to California, where I attended UC Davis School of Medicine (UCDSOM). This is where I gained an all-encompassing perspective of medicine and the ability to personally connect with patients of various backgrounds.
My perspective on health care straddles two worlds — the one I experienced in medical school while working at Kaiser Permanente and that of my lived experiences dealing with the shortcomings of the health care system in underserved communities. In my community some of the main health concerns are chronic illness such as diabetes, heart disease, and substance use disorders. I am confident that having access to culturally competent clinicians will help address many of these problems. Now that I have returned home,  I am thrilled to be at Natividad, working to provide full spectrum, compassionate and integrated care for the underserved.
In my free time I enjoy being outdoors, exercising, trying different foods, cooking with friends, and spending time with my friends and family.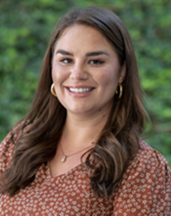 Alexandra Arnold, MD
American Univ. of the Caribbean I was raised in Klamath Falls, Oregon by my mother and grandparents who instilled a strong work ethic and compassion for all. My grandmother suffers from Paget's Disease of the Bone. I often accompanied her to appointments and helped care for her after numerous procedures. The time I spent with her eventually exposed my yearning to study medicine. With the support of my family, I graduated from Oregon State University with a degree in Microbiology and Chemistry.
During Medical School at the American University of the Caribbean, I worked with the Sint Maarten AIDS Foundation to provide education and free HIV testing for the local community. My involvement with the foundation led me to obtain an Ambassador position with the AIDS Advocacy Network. I worked with other passionate medical students to reduce stigma and transmission of the virus while working alongside legislation to end the HIV pandemic. I would like to expand my education in HIV and Global Health while working with underserved populations. I chose to continue my medical training at Natividad because of the strong roots in Community Medicine and Global Health involvement.
In addition to the robust education offered at Natividad, I am excited to explore Monterey County and the surrounding areas. As a native Oregonian, I am overjoyed to return to the West Coast. Nature has always played a significant part in my healing and spirituality. I hope to discover new trails and spend quality time reconnecting with the Pacific Ocean. Along with my fondness for the outdoors, I'm an avid coffee drinker, enjoy live music, and prefer sunrises to sunsets.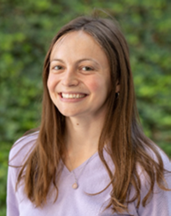 Eleanor Battino, MD
Rush University Medical Center I grew up in a small town in central Wisconsin as the oldest of 6 in a fun and hectic household. I then went to Carleton College in Minnesota, where I studied Economics. After graduation, I worked at a non profit organization in Nicaragua called AMOS Health & Hope, where I worked with community health workers to identify community needs and work towards addressing them together. I was so inspired by the collaborations between community health workers, other community leaders, and healthcare workers, and I knew I wanted to do that kind of work in the future.
I went to medical school at Rush Medical College in Chicago, where I was part of the Family Medicine Leadership Program and was involved in several community projects including a community garden and health education classes in local public schools.
I'm thrilled to be training at Natividad, a program and institution that is committed to caring for everyone. I was drawn to this program due to the focus on full spectrum family medicine and intentional community engagement and social justice. I'm interested in obstetrics, reproductive health, community-based participatory research, and Health at Every Size.
Outside of medicine, I love to spend time outside and am looking forward to exploring all of the beautiful nature that the area has to offer. I also love to read and try new foods.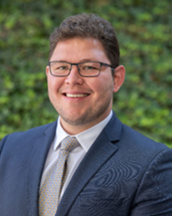 Victor Carrasco, MD
Universidad Autónoma de Guadalajara I was born and raised in Phoenix, Arizona. After suffering from two herniated discs in my back as a teenager, I developed a strong interest in understanding the anatomy and pathophysiology of my injury and how to heal it. Driven by my passion for athletics and newfound knowledge of anatomy and physiology, I obtained a degree in Exercise Science from Northern Arizona University in Flagstaff, Arizona and continued my athletic career. I attended medical school at the Universidad Autonoma de Guadalajara in Guadalajara, Mexico and completed my clinical clerkships in Tucson, Arizona.
My life experiences and medical education have made me realize that Family Medicine represents the framework from which I want to practice medicine and provide care. I am passionate about developing meaningful patient relationships, empowering patients, and serving as an advocate for them in their healthcare journey. Growing up in a predominantly Hispanic and underserved community myself, and volunteering in similar populations, my goal as a Family Medicine physician is to bring awareness to and support those whose needs are not sufficiently met by providing the care, dignity, and respect all people deserve.
I am grateful to be part of the Natividad Family where there is a strong foundation of teamwork, community, and full spectrum training that will allow me to best serve the community of Salinas, California. My professional interests include sports medicine, public health, point-of-care ultrasound, and procedures. Outside of medicine, I enjoy spending time with family and friends, attending sporting events, being outdoors, playing the guitar, reading, and cooking.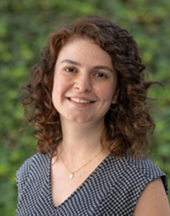 Helen Marie Colliton, DO
Western University I was raised in Plano, TX by parents who closely resemble the couple in the movie "My Big Fat Greek Wedding" with a quiet Midwestern family on my Father's side and a rowdy Armenian family on my Mother's side. From Texas, I attended Grinnell College in Grinnell, IA, and received a BA in Chemistry. Grinnell exposed me to barriers people have accessing medical care in rural areas. It also helped me realize that as a medical provider, it is my duty to fight inequities that have been institutionalized in medical care. After college, I volunteered at a crisis center for survivors of sexual violence where I learned the importance of earnest listening and trauma-informed care. These experiences coupled with my interests in health and science sparked my passion for providing comprehensive and compassionate primary care and reducing healthcare disparities in underserved communities.
While attending Western University of Health Sciences COMP in Pomona, CA, my passion for Family Medicine and health advocacy grew stronger through volunteering and caring for patients. I helped design a bilingual (English and Spanish) project to promote mental health education at schools in the Inland Empire, as well as mentored students as part of the Pomona Health Career Ladder project. Many of my clinical rotations were located in South-Central California where I became familiar with barriers to healthcare within majority Latinx agricultural worker populations. I am beyond excited and honored to continue serving and advocating for these communities at Natividad.
My medical interests include full-spectrum Family Medicine, behavioral health, comprehensive women's and reproductive health, community medicine, HIV medicine, addiction medicine, and LGBTQ+ health. Apart from medicine, I love to be outside – hiking, camping, backpacking, and gardening. I also enjoy cooking, singing, traveling, and spending time with family and friends.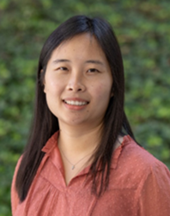 Chun Ning Hu, DO
Touro University of Osteopathic Medicine I go by  "Ningning." I was born in Taipei, Taiwan and immigrated with my family to the San Francisco Bay Area at the age of 6. I spent most of my childhood in Clayton, CA, a small city nestled at the base of Mount Diablo, learning the value of hard work from my parents who took on multiple jobs to make ends meet.
While getting my BA in Public Health at UC Berkeley, I utilized my Mandarin skills to establish an afterschool program for youths from low-income immigrant households in SF Chinatown and served as a Labor Coach for limited English proficiency patients. I also explored my interest in global and community health as a peer advisor for students engaged in diverse fieldwork that critically examined issues of poverty and inequality. Through my own fieldwork experience on international medical mission trips and my semester abroad in Argentina, I developed an understanding of cultural humility and a passion for equitable access to healthcare.
After graduating, I spent my gap year as a medical scribe for family medicine providers at an FQHC in Oakland, CA. I remember feeling unsettled by the unmet social determinants of health, which strengthened my desire to care and advocate for underserved communities. In medical school, I sought opportunities to become more competent to address health disparities and connect with populations in need such as by providing osteopathic manipulative treatments to individuals experiencing homelessness who taught me some of the greatest lessons in compassion.
As a 3rd-year medical student at Natividad, I was inspired by the mission-driven community, humbled by the resilience of the Latinx population, and excited by the full-spectrum family medicine training. I am grateful to be back to serve the community of Salinas! Outside of medicine, I enjoy being in nature, visiting family, playing music with friends, helping at church, and practicing Spanish.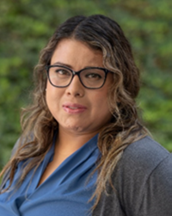 Stephanie Morales, MD
Ross Univ. School of Medicine I was born in San Luis Obispo, California at the age of 5 my family relocated to Kingsburg, a small community in Fresno County. My parents are immigrants from Guanajuato, Mexico. They have been my biggest inspiration and my biggest supporters. I am the oldest of 3 children and the first in my family to pursue higher education.
For undergrad I attended California State University, Fresno and graduated with a B.S. in Biology. Prior to medical school I was a substitute teacher for a local school district. For medical school I attended Ross University School of Medicine on the beautiful island country of Dominica. During my time on the island I was given the unique opportunity to participate in Salybia Mission Project, a student run organization that provides healthcare for Dominica's indigenous community. For clinical clerkships I found myself back in California (Southern San Joaquin Valley). As a 3rd and 4th year medical student I discovered my passion for working in underserved communities, women's health, and health education.
Outside of medicine I enjoy spending time with loved ones (including pets), traveling, outdoor activities, baking, sporting events, trying new cuisines, and puzzles.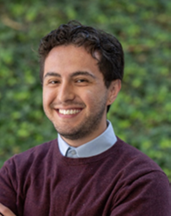 Henry Sanchez Ortigoza, MD
Rutgers New Jersey Medical School Two short days after my 9th birthday, my mother and I immigrated to Orlando, FL from Bogota, Colombia. We came with a suitcase full of dreams and a handful of English phrases. Months went by and the reality of being an immigrant in the United States sank in. We faced the hardships that come with learning a new language, living miles away from family, and climbing the socioeconomic ladder. As a family physician in Colombia, my mother had access to the best care available. Here, we were uninsured for years to come. We feared not being understood or cared for in hospitals as we seldom encountered Spanish speaking physicians. Living through some of the inequalities that Latinx patients face in our healthcare system inspired me to pursue medicine.
I obtained my B.S in Cellular and Molecular Biology from the University of South Florida before attending Rutgers New Jersey Medical School. It was during my time in medical school where I discovered my passion for family medicine. On the floors, I saw the impact that the lack of preventive care has on patient outcomes, specially in black and Latinx communities. My heart ached knowing that increased access to healthcare and health literacy may have avoided my patient's catastrophic stroke/MI/DKA. As a future family physician, my goal is to help my patients live healthy lives in mind, body, and spirit. During my M4, I had the honor of rotating at Natividad and quickly fell in love with the community and mission of the program. Words cannot describe my excitement in joining Natividad in caring for the Latinx community with compassion and kindness.
My professional interests include reproductive health, point-of-care ultrasound, palliative/end of life care, community medicine, and health education.
Outside of medicine, I love snuggling with my cat, Buster, and watching binge-worthy shows like Rick & Morty or Ozark. I enjoy late night video game sessions with my friends. When the sun's out, I like cycling or exploring new hiking trails.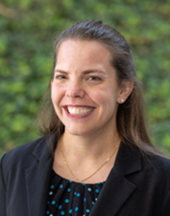 Marie Schilling, MD
Universidad Autónoma de Guadalajara I was raised in San Mateo, the granddaughter of a botanist who grew flowers in Watsonville and South San Francisco. My parents instilled the value of community service in me by taking me to serve food to homeless people, build local low-income housing, and pick up litter. This value of service developed into my desire to help people by becoming a doctor.
I attended University of California at San Diego for college, where I studied biology and political science. After graduating, I worked as a medical assistant at an allergy and pulmonology clinic. My desire to become a family physician was sparked from my experience volunteering at a free clinic under medical students, residents, and attendings in Jackson, Mississippi, where I completed a master's degree. The free clinic opened my eyes to the medically underserved community and set me on the path to seek medical equity for all.
During medical school in Mexico, we visited migrant shelters to offer medical care to those attempting the treacherous journey on La Bestia from Central America to the United States. Then, during clinical rotations in Reno, Nevada, I joined a student outreach group to help screen members of the Latinx community for hypertension and diabetes. More recently, we were able to assist at bilingual vaccine clinics. These were valuable experiences which I believe have helped prepare me to be a resident at Natividad, serving migrant workers who may have passed through the shelters I visited in Mexico.
My professional interests include preventative care, family planning, medication assisted treatment of opioid use disorder, patient advocacy, and outpatient procedures, particularly point of care ultrasound. Outside of medicine I enjoy any time I may spend outdoors, particularly on the water, and trying new restaurants with friends and family.
Third-Year Residents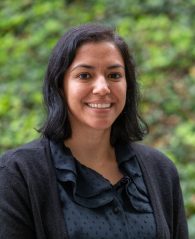 Georgina Aguilar, MD
Universidad Autonoma de GuadalajaraI was born and raised in San Fernando Valley, CA. by Mexican American parents, who taught me the values of hard work, higher education and family. My mother frequently encouraged me to be a positive leader and to strive for a successful career in order to become independent.
During college and graduate school, I worked part-time as a teacher's assistant at my local elementary school while maintaining internships and fellowships. Throughout these years I learned valuable lessons in teaching and research, which continues to help me in my career. Along my journey I met my husband, which taught me a lot about Salvadorean culture, and he has been one of my biggest supporters. After graduate school, I worked as a lab manager/technician and biology professor before heading off to medical school.
Attending medical school in Guadalajara, Mexico allowed me to provide care to rural, marginalized indigenous populations. It was then that I found my passion for family medicine. After my first two years of medical school in Guadalajara, I completed my clinical rotations in Phoenix, AZ, and it is now my honor to serve the community of Salinas.
Outside of medicine, I enjoy painting and crafts, dancing, reading sci-fi fantasy books, hiking, baseball, horseback-riding, caring for my dog and spending time with my family.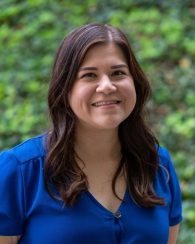 Maura Becerra, MD
University of California, RiversideI grew up in Holtville, California, a small agricultural town about 20 minutes away from the Mexico border. It is known as the "Carrot Capital" of the world, where several members of my family worked and continue to work in the fields. It is a small town that holds a big place in my heart.
I am a first-generation college graduate from California State University, San Bernardino and first in my family to attend medical school, at UC Riverside School of Medicine. While at UCR, I volunteered at the San Bernardino and Riverside Free Clinics where my passion for working with the underserved continued to flourish. I also had the opportunity to be an ultrasound instructor with local high school and community college students to expose them to the medical field. In addition, I enjoyed mentoring premedical students via the Future Physician Leaders Program.
Outside of medicine, I enjoy spending time with my husband and our two dogs, Leo and Benito, as well as my family. We enjoy movies, soccer games and spending time outdoors.
I am excited to be a part of the Natividad Family where I will be able to learn to care for some of the most vulnerable populations and play a role in decreasing healthcare disparities. Coming from a family of migrant fieldworkers I understand the challenges they face and I am proud to be able to give back to a community who taught me so much.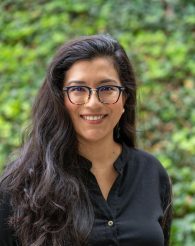 Alejandra Beristain-Berajas, MD
University of California, DavisI grew up in Santa Cruz & Watsonville, CA and I am thrilled to be joining Natividad. My mom and dad immigrated to the United States as teenagers and instilled in me the passion for social justice and the value of education. The seed for medicine was planted when I was a young girl accompanying my mother and grandmother on the bus to their medical appointments and seeing the many difficulties they encountered. As a first-generation college student, I attended Harvard University where I studied Neurobiology and began to explore my interest in medicine. After college, I returned to Watsonville and taught high school math for a few years and then enrolled in a post-baccalaureate program at UCSF. I attended medical school at UC Davis as part of the Rural PRIME program. During medical school I co-directed Knight's Landing, a student run clinic serving a small rural farming community. Later, I helped organize a health equity conference and develop of diversity training programs. I also traveled to Nicaragua and Nepal as a volunteer.
I am committed to reducing health disparities especially in rural communities in the U.S. and abroad, and I believe that some of the best ways to promote change are through advocacy and community partnerships. My medical interests include maternal and productive health, health education/preventative health, and increasing diversity in the medicine/STEM pipeline. Outside of medicine, I enjoy spending time with my husband Joao and our son Samuel, dancing, reading, traveling and trips to the beach.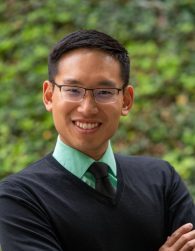 Jason Chen, MD
University of Utah School of MedicineI am a language lover who became a physician to advocate for minoritized communities. I spent my childhood in Buffalo, NY and adolescence in Salt Lake City, UT. Growing up in the middle of the country with Taiwanese immigrant parents inspired my curiosity about different cultures. As a native English speaker, heritage speaker of Mandarin, and L2 learner of Spanish, I learned the power of language as a vehicle for equity as a medical interpreter in college.
After studying Spanish, Biology, and International Relations at the University of Utah, I pursued a Fulbright ETA in México. As an English teacher in Oxolotán, a town of 2,000 people along the Tabasco/Chiapas border with a majority indigenous Ch'ol population, I saw the intersections of racism, classism, and social accountability. Another key lesson was the importance of education as the great equalizer. I highly enjoyed my time in México- in addition to playing in the university rondalla, I even taught my own Mandarin class!
Living in rural México made me astutely aware of the importance of understanding my Asian and Asian American heritage. I pursued International opportunities during medical school such as the Princeton in Beijing program, the CLS Scholarship in Xi'an, China, and my MPH at the Utah Asia campus. These experiences empowered me to explore the rich Asian American history available in my own backyard. By leading trips to the Topaz Internment Camp and the Golden Spike of the Transcontinental railroad, I gained a better perspective on my thread in the American fabric. I am honored to continue exploring America's cultural diversity through serving the immigrant and transnational communities of Natividad.
After residency, I am considering a career in academic medicine (clinician educator track), Public Health service (CDC-EIS), or as a medical director at an FQHC or the US Department of State. In my free time, I enjoy playing music, reading about American social identity (Educated, A Different Mirror, Borderlands/La Frontera, My Own Country, No-No Boy), and improving my language skills.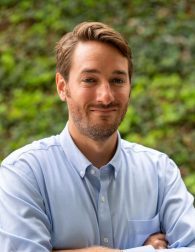 Chris Gunther, MD
I was born and raised in the Shenandoah Valley of Virginia. After completing undergrad at the University of Pennsylvania, majoring in Health and Societies, I moved to New Orleans, where I worked as a teacher in public schools for several years. I left the classroom to pursue a career in public health, obtaining a Master's in Public Health in epidemiology from the Tulane University School of Public Health & Tropical Medicine. I then spent five years working for the New Orleans Health Department, helping the City incorporate public health strategies in its efforts to address the issues of murder and gun violence. Hungry for a more direct approach to building community health, I went to medical school at LSU School of Medicine in New Orleans.
After more than a decade in New Orleans, I was drawn to Natividad by the program's commitment to addressing the social determinants of health and service to the community alongside robust training in the full spectrum of family medicine. My interests in family medicine include obstetrics and reproductive health, critical care, point-of-care ultrasound, and evidence-based physical diagnosis.
When I'm not working, my wife, Angela, and I can be found out and about with our dogs Beans, Domino, and Willie. We love the abundance of outdoor activities (hiking, biking, camping, kayaking, swimming, surfing, sailing – the list goes on) on the Central Coast. I am especially excited to bring my bodysurfing talents, honed over childhood summers on the Outer Banks of North Carolina, to the Pacific Coast (with a wetsuit!).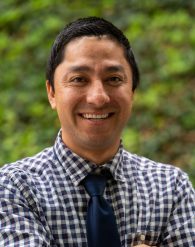 Miguel Lopez, DO
Rocky Vista University College of Osteopathic MedicineI was born in Guatemala. At the age of three, my family fled our country due to the civil war. I was raised in Oakland, California, where I worked from a young age in construction with my father and house-cleaning with my mother. My path into medicine began after my last cranioplasty surgery. I felt inspiration to pursue medicine as it showed me the possibility of helping others in need – something that resonated with my humble beginnings.
As an undergrad at San Francisco State, I began volunteering in primary care clinics that cared for underserved and uninsured communities throughout the Bay Area. During medical school, I worked on pipeline programs for underrepresented students with the goal of increasing diversity and providing an avenue for mentoring youth. After training, I plan to practice in an underserved community. My goal is to help others live a healthy life despite the challenges they may face.
As the first member of my family to graduate from high school, I have encountered many obstacles. These barriers are not unique to me, and I have witnessed firsthand how immigrants are resilient and resourceful. It is why I'm excited to live in Salinas, a community that reflects strength and ingenuity in the face of adversity. I'm also honored to train at Natividad, where there is a commitment to addressing health disparities and providing health care for all. Outside medicine, I enjoy eating and cooking different foods from around the world. You will also find me kicking a soccer ball at your local park, hiking and running the nearby trails, and spending time with my wife and dogs!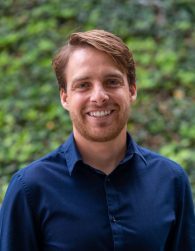 Joel Marshall, MD
Universidad de Navarra Facultad de Medicina, Spain My fascination with biology and medicine started on day one, having been born with a rare genetic condition called Phenylketonuria. From a young age I was already attuned to the patient experience of having health restrictions and managing a chronic condition, and as an adult, this contributed to my desire to be a doctor and to provide compassionate healthcare.
I was raised in Santa Cruz, CA in a family of teachers and farmers in the Central Coast. I spent my youth working in Watsonville in a plant nursery alongside immigrant farmworkers, where I first learned Spanish and became part of its rich community. I also lived in France at my mother's family farm, getting my hands in the dirt and learning the values of respect and hard work. Being raised bicultural and bilingual, I saw the opportunity that languages open.
After completing my B.S. in Biochemistry at UC Santa Barbara I decided to become a doctor, and chose to study medicine at the Universidad de Navarra in Pamplona, Spain. My Spanish skills were put to the test, and I saw a glimpse of what it is like to be a foreigner in another nation. In Spain I also experienced another healthcare system, and after struggling for so many years to find health insurance in the US with a chronic disease, I was blatantly aware of the deficiencies of the American system. I am thrilled to help my home community receive equitable and family-focused healthcare.
Francis Rangel, MD
University of California, DavisI grew up in Mexico on a little ranchito in Michoacan. At the age of 12, along with my mom, we crossed the border in the back of a van. My hometown is Chico, California, where almonds, walnuts and rice grow. Both my parents' roots are Mexican, and we come from an agriculture background. Most of our lives we have spent in the fields, where I learned the times tables by helping my abuelo during corn planting season. I'm the oldest of five and first one to graduate from high school and pursue higher education. While attending community college, as a dreamer and English learner, I worked as a nanny and attended instruction in the evenings. As a side job, I worked as a house cleaner and caregiver. During walnut season you can find us, my family and I, picking walnuts in the local orchards.
I transferred to University of California, Davis (UCD) where I graduated with a B.S. in Biological Sciences . At UCD School of Medicine, I had the honor to join the Rural-PRIME program, where my passion for rural medicine continue to grow. My long-term goal is to practice in rural California and serve at a Federally Qualify Health Center. I enjoy all aspects of Family Medicine, but I hope to assist in the fight for reproductive justice. As a 3rd year medical student, I rotated with Dr. Peng at Natividad and decided to return as a resident. It's my honor to returned as a doctor to serve the community of Salinas. ¡Gracias por la oportunidad y la confianza!
Outside of medicine, I enjoy carne asada with the family and walks in the afternoon with my doggy Gary. Outside of the hospital you will find me biking, running around town and at farmer's markets. Looking forward to seeing you around!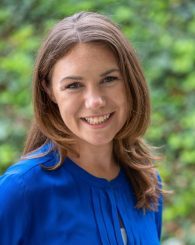 Marie Schow, DO
Touro University College of Osteopathic MedicineGrowing up, my family moved around the country with my dad's career as a wildland firefighter. I am lucky enough to call three places my hometown: Sandpoint, Idaho; Cody, Wyoming; and Peru, Vermont. Through these transitions, I developed a deep respect for the impact a community has on the health of individuals. This inspired me to study Community Health at Tufts University, where I furthered my understanding of the vast health disparities affecting our local and global population. I decided to pursue a career in medicine with the goal of improving health care outcomes for underserved populations through providing quality, affordable primary care. While preparing for medical school, I was able to volunteer with Amigos de Las Americas in Cusco, Peru, intern for Senator Bernie Sanders' state office and research diabetes outcomes in relation to patients' material needs.
As an osteopathic medical student at Touro University, I continued to focus on health care equity. I oversaw the implementation of a county-wide diabetes education program and advocated for health care access expansion legislation as chapter president of the California Health Professions Student Alliance. For my third-year clinical training, I rotated at Natividad, where I quickly felt right at home. I was delighted to discover an organization whose core mission aligned so closely with my own, and I am beyond excited to return as a resident.
In my free time, I enjoy outdoor recreation with family, friends, my partner and our growing puppy. I also love trying out new recipes and restaurants. I can't wait to explore the delicious food and the natural beauty of Monterey County!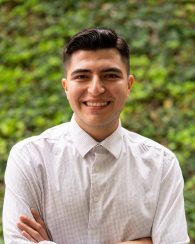 Saul Tapia, MD
Universidad de Guanajuato, MexicoI was born in Central Mexico into a young and vibrant family. I was the first of three children and grew up in various regions of California, Texas, and Mexico. Being a life-long member of a migrant Mexican American family meant moving from small communities in the Central Valley of California to larger cities in the state and Mexico. I became aware of the social disparities and struggles immigrant families face. Driven by an innate desire to help my community and family, I decided to enroll into medical school in Mexico, shortly after completing high school in Texas. In 2017, I graduated from the University of Guanajuato and began my journey as a physician in my parent's hometown. I provided medical care for the entire community for a year and learned the aspects of primary care and rural medicine. In 2018, I returned to San Jose, California seeking to make a difference in our migrant communities. In 2020, amid a global crisis caused by the COVID-19 pandemic, I was admitted to the UCLA International Medical Graduate Program. Here, I developed an interest in street medicine and our homeless population. Caring and advocating for the underserved and vulnerable population is a passion that Natividad Family Medicine will help me pursue.
Professional Interests: Community and rural medicine, preventive medicine, street and homeless care, LGBTQ+ health, and academia.
Personal Interests: Languages; Fluent in Spanish and English with moderate fluency in French. I desire to one day be able to speak Italian, German, and Portuguese. Sports: tennis and basketball. Outdoor activities like hiking, camping, rafting, and fishing. Traveling and road trips; enhancing multicultural engagement and making friends.