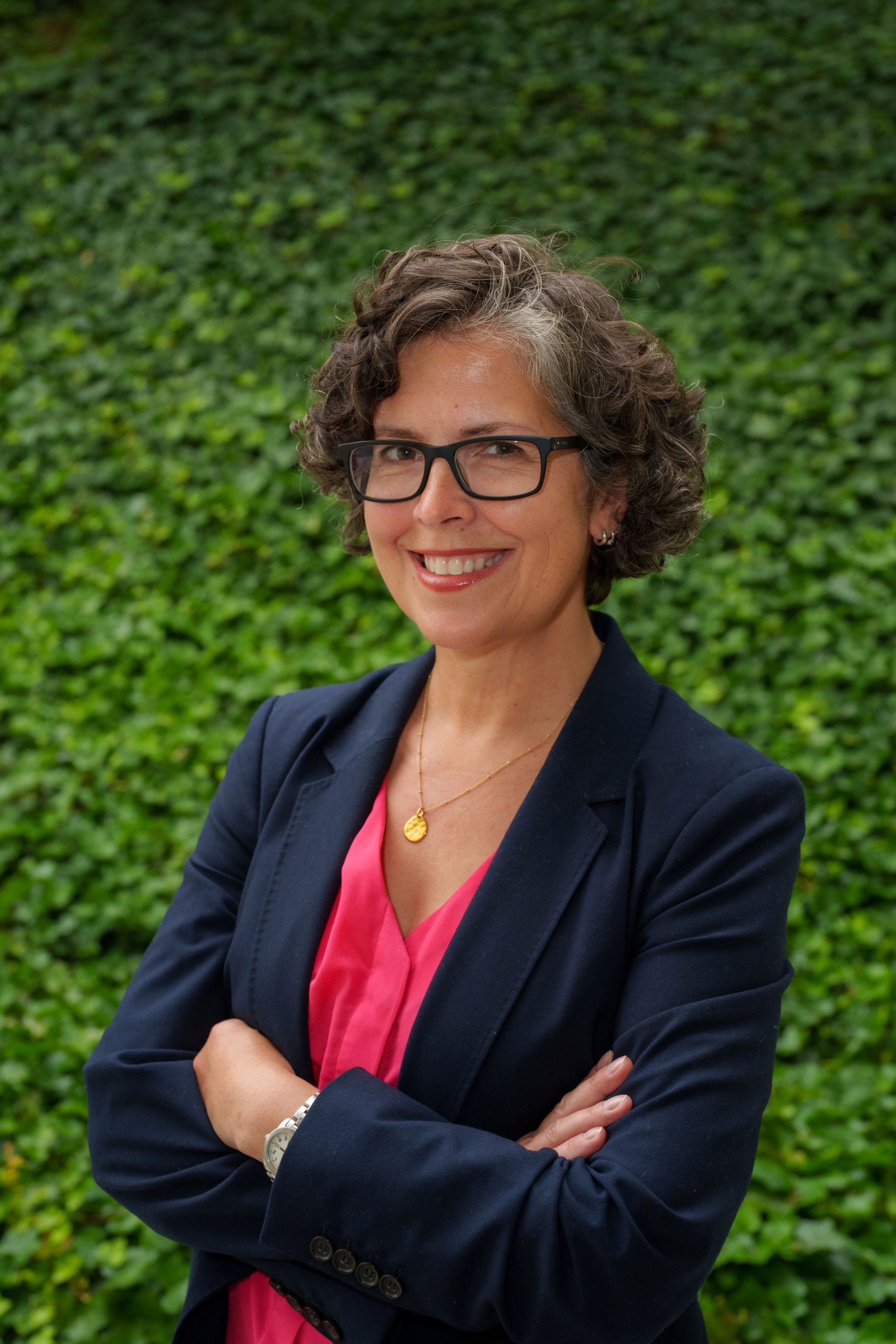 Melissa Nothnagle, MD, MSc
Program Director
Dr. Melissa Nothnagle joined Natividad as Residency Director in 2017. A native New Englander, Dr. Nothnagle attended Brown University and ventured west for medical school at UC San Francisco. She returned to Rhode Island for residency at Brown, where she then served as residency faculty for 8 years and program director for 6 years. Dr. Nothnagle earned a Master of Science in Health Professions Education and has published educational research on abortion training, procedural skills training, professional identity formation and self-directed learning. She has led national initiatives to promote full spectrum family medicine training as well as reproductive health education across primary care professions. She is a member of the faculty Academic Council for the AAFP's Program Director Development (NIPDD) Fellowship. Her clinical interests include reproductive health, maternal child health, and caring for Latino patients. She attends on the inpatient family medicine and family medicine OB services. She speaks Spanish and enjoys travel, vegetarian cooking, CrossFit, visual arts, and spending time with her partner and son.
Core Faculty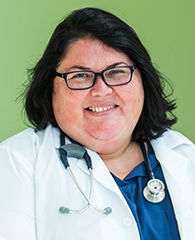 Minerva Perez-Lopez, MD
Associate Program Director
Dr. Perez-Lopez co-directs our maternity care curriculum and chairs our Diversity and Inclusion committee. A Salinas native, she graduated from Alisal High School before attending Macalester College in Minnesota. She received her medical degree from Brown University School of Medicine in Providence, Rhode Island. Her goal was always to return to the community she knows and loves to be a family physician, and this desire brought her back to Salinas for family medicine residency at Natividad, where she served as Chief Resident. She completed Obstetrics Fellowship at Santa Clara Valley Medical Center in San Jose. She attends on the Family Medicine OB service, where she provides operative obstetrics. Dr. Perez-Lopez is the vice chair of the board of directors of the Natividad Medical Foundation, which is dedicated to philanthropically supporting Natividad in its mission to provide health care access to all patients regardless of their ability to pay. Dr. Perez-Lopez is fluent in Spanish. In her free time she enjoys traveling with her husband and two children.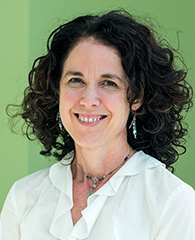 Christina Zaro, MD
Associate Program Director
Board certified in family medicine and addiction medicine, Dr Zaro oversees ambulatory family medicine education as well as the practice management, leadership, quality improvement and addiction medicine curricula. Originally from Petaluma, California, Dr. Zaro attended college at UC Davis and medical school at medical College of Pennsylvania, now known as Drexel University in Philadelphia. She returned to California for her family medicine residency at Ventura County Medical Center. She then spent the year traveling and volunteering in Central America. She studied tropical medicine in Peru and worked in small hospitals in Nicaragua, Honduras and Chiapas, Mexico. On return to the US, she landed in King city, California working in a rural hospital and community clinic until she joined the faculty at Natividad in 2014. She attends on labor and delivery and in the residency continuity practice. Dr. Zaro speaks Spanish. She likes to hike and mountain bike with her husband and two sons, also cook, yoga and dance.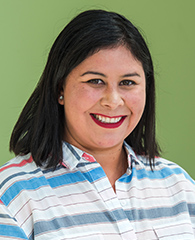 Abril Arias, MD
Dr. Arias is co-director of maternity care education and chair of the residency Wellness Committee. She received her medical degree from Universidad Autónoma de Baja California in Mexico. She completed Family Medicine Residency at University of California, San Diego, where she was selected as Chief Resident. Dr. Arias came to Natividad for her Obstetrical Fellowship, and loved the community and the patients so much that she decided to stay. She attends on both the inpatient family medicine service and the family medicine OB service, where she provides operative obstetrical care. She also directs our Advanced Life Support for Obstetrics (ALSO) course. She recently finished a Fellowship in Integrative Medicine with the University of Arizona. Her special interests include: teaching, maternity care, physician wellness, LGBT+ health, integrative and underserved medicine. Dr. Arias is fluent in Spanish. Outside of work she enjoys practicing Reiki, traveling, going to concerts and spending quality time with friends and family (including her 2 cats and her French bulldog Jasmine).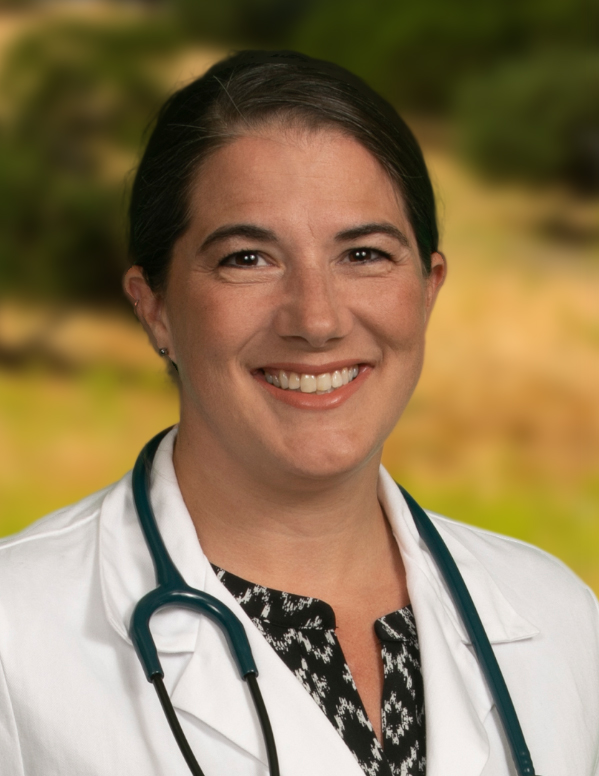 Leah Dahlfred, MD
Dr. Dahlfred received her B.A. in Biology and Spanish from Brandeis University. She then worked at a biotechnology start-up before transitioning into clinical research. After some dabbling in a theological master's program at Gordon-Conwell Seminary she ultimately pursued medicine at the University of Massachusetts. After General Surgery residency at University of Pittsburg, Dr. Dahlfred reoriented her career once she started growing her family. Some time spent in medical clinics in Guatemala and persuasive friends helped her find a calling in full spectrum family medicine and she matched at Natividad for Family Medicine Residency in 2018. Firmly committed to the migrant farm worker population on the Central Coast, she completed Natividad's Obstetrical Fellowship, practiced full spectrum rural medicine at a critical access hospital in King City, and joined the residency faculty in 2021. Dr. Dahlfred is invested in the entire breadth of full spectrum family medicine training, with clinical interests including surgical obstetrics, inpatient medicine, reproductive and children's health, as well as procedural competency for fellow physicians and trainees. She is dedicated to modeling work-life balance and enjoys spending as much time outdoors with her family as possible, whether it be hiking, camping, skiing, cycling or swimming in Monterey Bay.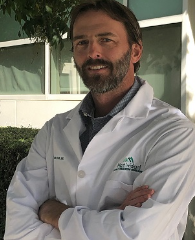 Larkin Holt, MD
Dr. Larkin Holt joined Natividad's core faculty in 2019. He obtained his medical degree and masters of public health from Tulane Medical School in New Orleans, and then completed family medicine residency at Ventura County Hospital, followed by a fellowship in obstetrics in Lawrence, Massachusetts. For 8 years, he practiced at Boston Medical Center practicing and teaching hospital-based medicine, including inpatient and obstetrical care. He also worked part-time in the emergency department while in Boston. A native of Arkansas, Dr. Holt received his undergraduate degree from University of Arkansas Little Rock and then did a two-year Peace Corps service in Ghana, West Africa. His clinical interests include maternal child health, full spectrum family medicine, and caring for underserved populations. He attends on the inpatient family medicine service, the family medicine OB service and in the resident clinic. Dr. Holt spends the remainder of his time enjoying the beauty of the central coast with his wife, their wonderful daughters and dog.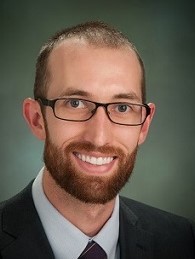 Ian McDaniels, MD
Dr. McDaniels directs the inpatient family medicine curriculum. A native Vermonter, he earned both his undergraduate and medical degrees from the University of Vermont. He completed residency training at St Marks Hospital in Salt Lake City, Utah. He is passionate about resident education and joined the Natividad faculty in 2020 after being introduced to the program as a UCSF HEAL Global Health Fellow. He attends on the inpatient family medicine teaching service and in resident clinic. His clinical interests include hospital medicine, outpatient procedures including vasectomies, point of care ultrasound and treatment of opioid use disorder. Outside of medicine he enjoys backpacking, mountain biking and spending time with his wife and their new baby.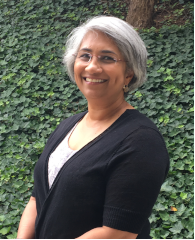 Anuradha Reddy, MD
Dr. Reddy focuses on ambulatory family medicine education. She supervises residents in clinic and the skilled nursing facility and oversees outpatient rotations in pediatrics and medical specialties. A part-time community preceptor in our resident continuity practice for many years, she joined the faculty full time in 2019. She attended medical school in India and graduated from Good Samaritan Family Medicine Residency in Lebanon, PA where she served as Chief Resident. She spent 9 years in rural practice in the Salinas Valley and was Chief of Staff at Mee Memorial Hospital in King City. She was the recipient of the 2003 Congressional Medal of Honor for outstanding medical service to the community. She then practiced occupational medicine in Salinas, serving as Medical Director of Workwell Medical Group and teaching UCSF Occupational medicine residents. In her spare time Dr. Reddy loves to cook and bake.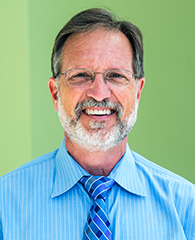 Marc Tunzi, MD, MME
Senior Associate Program Director
Dr. Tunzi grew up in the small town of Spreckels, about five miles from Salinas. After graduating from Santa Clara University and the University of California, San Diego, School of Medicine, he completed residency at the UCSF-Fresno program. Together with his family physician wife, Dr. Danielle Acton, Dr. Tunzi spent two years at the Indian Health Service Hospital in Crow Agency, Montana and four years at a community/migrant health center practice in Twin Falls, Idaho, before returning to Salinas to join the faculty at Natividad, where he was our Program Director from 2000-2005 and 2009-2011. Dr. Tunzi's special medical interests are medical ethics and behavioral health. You can find him attending on the inpatient family medicine service, caring for patients at Natividad Medical Group and at Dorothy's Place, a local homeless services agency, and doing ethics and palliative care consults in the hospital. He speaks Italian and Spanish. He has three grown children—a lawyer who does hospital compliance work, a PhD student in Education, and a 3rd internal medicine resident–and two grandsons, ages 2 and 5. He is looking forward, once again, to amusing himself, the residents, and the rest of the staff by whistling his way around the hospital without a mask!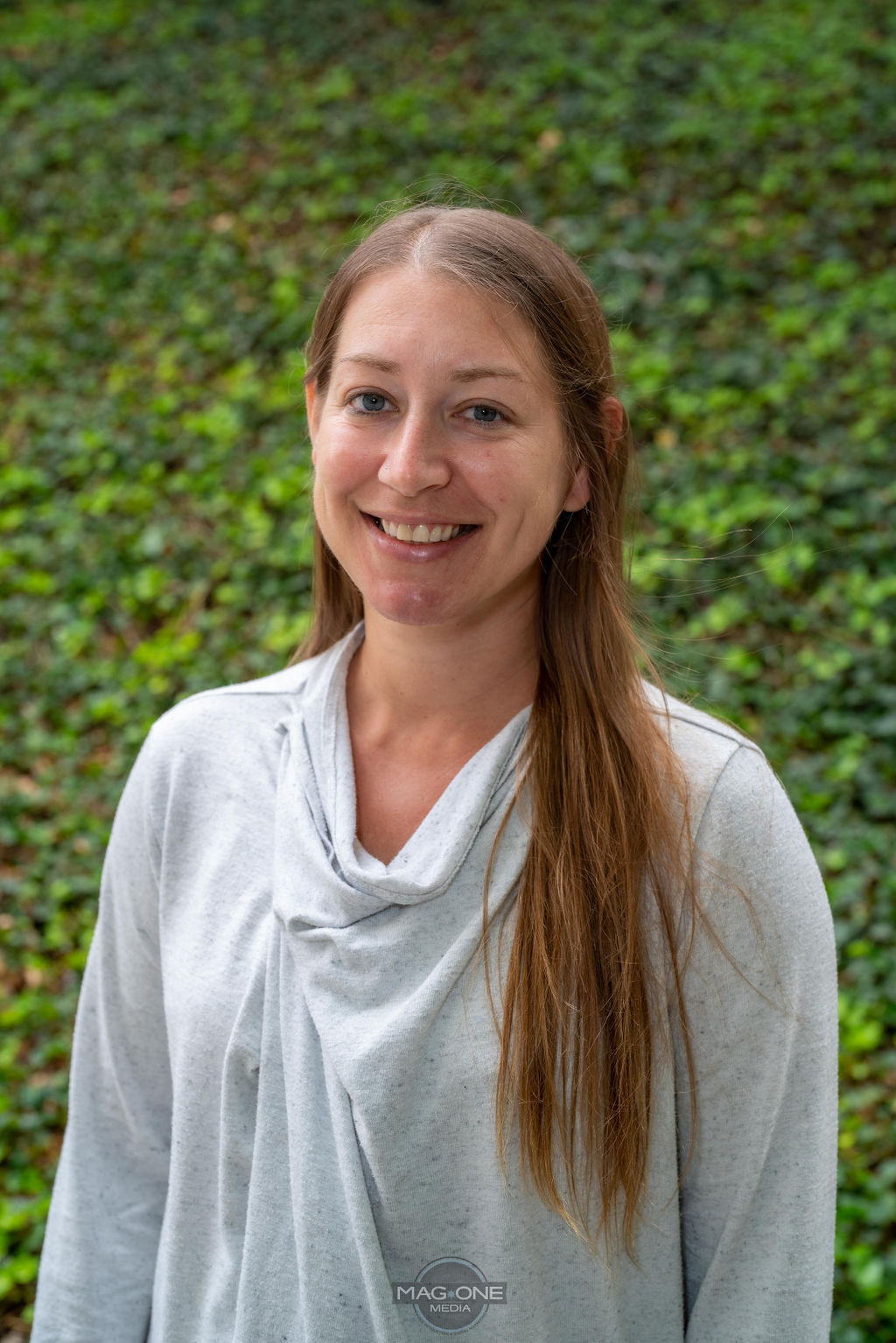 Ariel Wagner, MD
Dr. Wagner joined the Natividad faculty in 2021. She completed her undergraduate studies at Princeton University, following which she joined the Peace Corps. She spent nearly three years as a Peace Corps Volunteer in Mali, one of the most formative experiences of her life and the one that ultimately pushed her to pursue a career in medicine. Dr. Wagner attended medical school at Harvard, where she also obtained a master's degree in global health delivery. She is a graduate of the Contra Costa Family Medicine Residency, where she served as Chief Resident and became particularly interested in residency education. She subsequently completed a fellowship in advanced obstetrics at Swedish Medical Center in Seattle. Prior to joining the faculty at Natividad, Dr. Wagner worked for the NGO Partners In Health in rural Malawi. Dr. Wagner attends on the family medicine OB service, inpatient family medicine service, and in the residency clinic. Her clinical interests include maternal and reproductive health, global health and social medicine, medical education, medicine as social justice, and improving access to health care for the underserved.
Outside of the hospital, she enjoys spending time with her partner and three young children, traveling, camping and being outdoors.
Part Time Faculty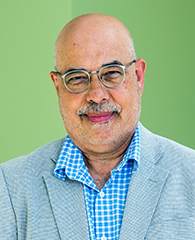 Edward Macias, EdD
Dr. Macias is the Director of Behavioral Health. Originally from Los Angeles, he graduated from UC Riverside in psychology, then from UCLA with an MSW degree. He went to Harvard for a Doctoral degree in counseling and consulting psychology, where he also trained as a neuropsychologist. He has held clinical and teaching positions at Lowell Community Health Center, North Shore Children's Hospital and the Murray Research center, all in Massachusetts. Dr. Macias is fluent in Spanish. Dr. Macias is also in private practice and enjoys yoga, hiking, racquetball, photography, magic, and racing at Laguna Seca. You can ask him for a ride in his race car, but you have to bring your own helmet!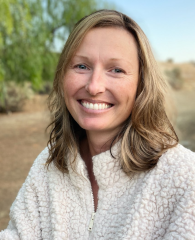 Oriana Nolan, MPH
Oriana co-directs the Community Medicine curriculum. She grew up nearby in Santa Cruz and studied biology and public health at UC Berkeley. Her work has centered on culturally driven, community-led responses to health issues including HIV, Hepatitis C, harm reduction, access to care, mental health research, and domestic violence prevention. She learned Spanish while living in Mexico and Ecuador, where she worked in capacity building and community development in both rural and urban areas. Oriana returned to the Monterey Bay area in 2015, where she has been involved in Monterey County syringe exchange, Hepatitis C treatment access, and collaboration across institutions to improve care for marginalized groups. In her free time she enjoys yoga, hiking, and exploring the wilderness with her partner and two children.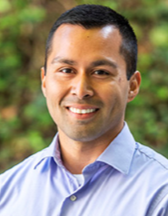 Cris Carrillo, DO
Dr. Carrillo joined the Natividad family as a part-time faculty member in 2021. A local Californian, he attended CSU Monterey Bay before going to medical school at Western University of Health Sciences in Pomona, CA. While there, he was awarded the National Health Service Corps scholarship for his commitment to caring for the underserved. After doing a sub-internship at Natividad, he fell in love with the mission and culture of the program and was thrilled to match here for residency. He is a recent graduate of Natividad, where he served as Chief Resident and focused on promoting COVID vaccination to the patients of Monterey County. He attends on the inpatient family medicine service, family medicine OB service, and residency clinic. He also works part-time at the Monterey County Health Department's Alisal Health Center. His parents are from Mexico and he is the first in his family to attend college. His passions include caring for the underserved, mentoring underrepresented minorities in medicine, promoting physician wellness, osteopathic manipulative treatment, and practicing full-scope family medicine. He is a native Spanish speaker. Outside of medicine, he enjoys spending time with his wife and 3 young kids, their dog Cashew, and exercising, journaling, and visiting the beach.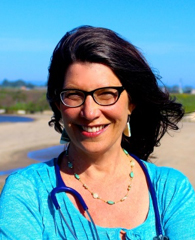 Catherine Forest, MD, MPH
Dr. Forest supervises in the resident continuity practice. She received her MD at UCSF, MPH from UC Berkeley, and completed her residency at the UCSF-affiliated program at Community Hospital of Santa Rosa. She also completed the CA Healthcare Foundation Healthcare Leadership Fellowship. For more than 20 years, Dr. Forest has been at the forefront of access to care and policy issues both in Santa Cruz County as well as the State of California. She served as the Medical Director of the Santa Cruz Women's Health Center, an HIV physician and SC-Health Services Agency physician, a founding member of the physician advisory committee of the Central Coast Alliance for Health, the Physician Advisory Committee of Hospice of Santa Cruz, and Medical Director of Stanford Health Care at Los Altos. She has served for over 15 years on the legislative affairs committee of the CAFP and teaches physicians about the sustainability of primary care, tools for resiliency and happiness, sex and gender minorities (SGM), reproductive health, end-of-life options, bias in health care, parenting, adverse childhood experience (ACE) and its effects on health, occupational health, and physician activism. Throughout her career, she has collaborated with local and state, federal organizations and agencies to see rigorous research translated into practice with the goal of achieving greater equity in health.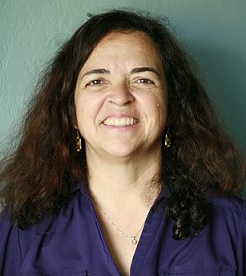 Alicia Ventura, MD
Dr. Ventura has been affiliated with the Family Medicine Residency since 1994. A native Californian and a daughter of farmworkers, she attended Princeton University and completed medical school at UCSF. After graduating from Natividad Family Medicine Residency, she stayed on as a full-time faculty member for 13 years. She works at the Monterey Health Department's Alisal Health Center in Salinas and teaches residents part time. She attends on Labor and Delivery and precepts in the resident continuity clinic, generously sharing her advanced Epic expertise. She speaks Spanish and enjoys hiking, traveling, and spending time with her family.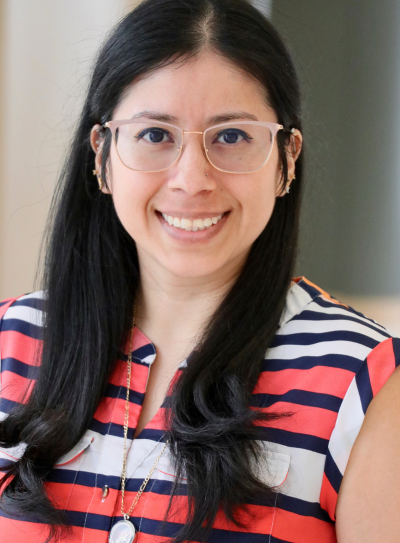 Vivian Garcia, MD
Dr. Vivian Garcia joined the Natividad Family Medicine Residency Program as faculty in 2023. She was born and raised in the Inland Empire in Southern California before moving east and earning her bachelor's in Comparative Literature with English/Spanish/Japanese and a bachelor's in Human Biology from Brown University. She earned her medical degree from the Warren Alpert Medical School of Brown University. She began the journey of obtaining her master's in public health from San Diego State University in between graduating from medical school and starting her residency program. She later joined our Natividad Family Medicine Residency program as a resident, and during this time, she cemented her interest in providing full-spectrum family medicine care with obstetrics to her patients. After completing residency, she stayed in Salinas to complete a one-year Natividad Obstetrical Fellowship. She is excited to work with the Natividad Family Residency and continue providing care for our underserved population in Monterey County. She enjoys hiking, running, watching movies and eating with friends in her free time.