UCSF's HEAL (Health, Equity, Action and Leadership) Fellowship aims to train health professionals partner with underserved communities both in the US and abroad.
There are two types of HEAL fellows: Rotating Fellows and Site Fellows. Over two years, our rotating fellows work at both Natividad and our international partner site, Companeros en Salud, in Chiapas, Mexico. Site fellows are health professionals selected by Natividad who engage with the local community over their two year fellowship.  All three receive Global Health Training and participate in a cohort community of HEAL fellows across all sites who work and learn together.
For more information about the HEAL Fellowship, please visit: https://healinitiative.org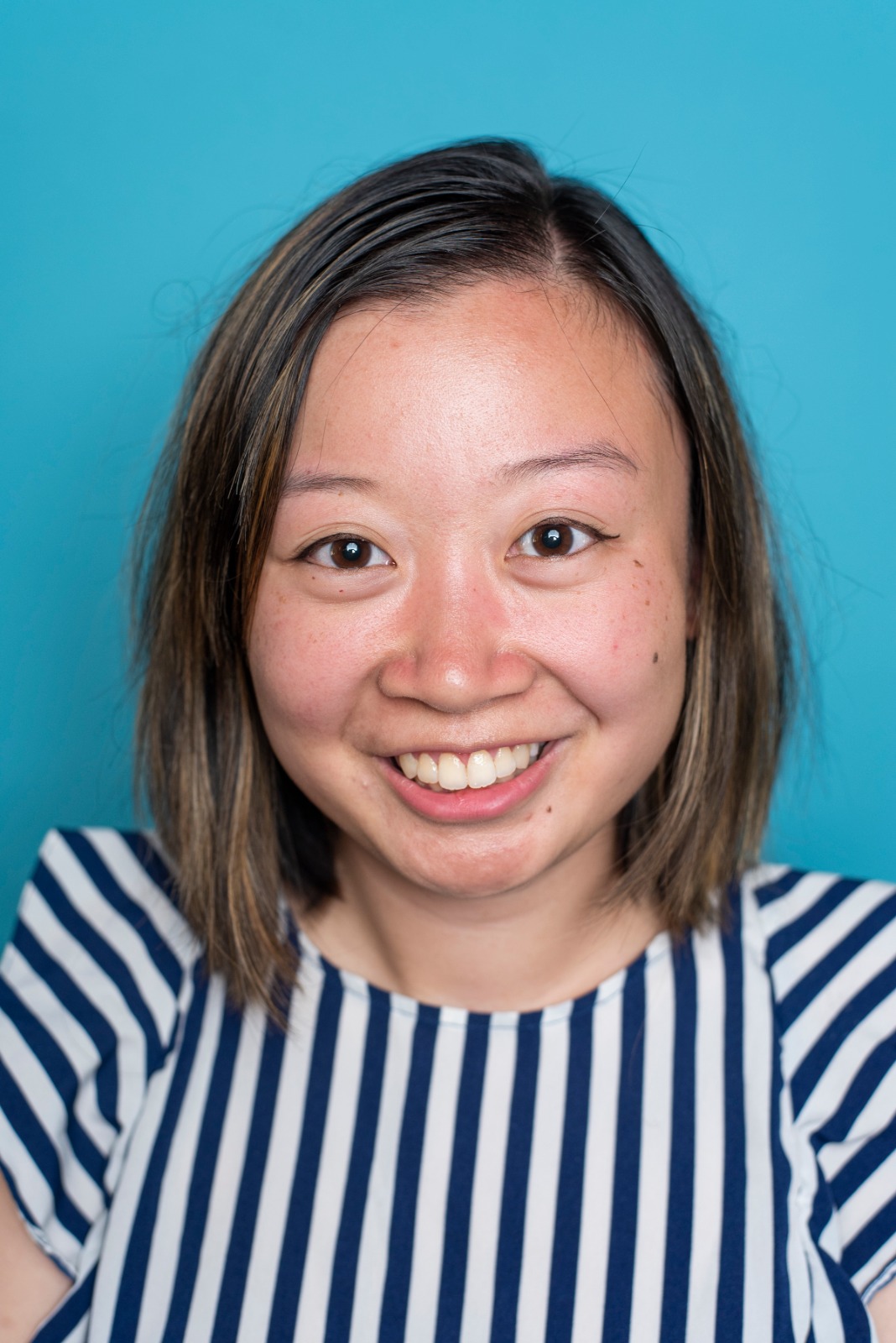 HEAL 2022-2024 Rotating Fellow: Ka Yi (Kiki) Li
Ka Yi (Kiki) Li was born in Hong Kong. At the age of twelve, her family immigrated to Philadelphia, the City of Brotherly Love. Growing up in a working-class environment, Kiki witnessed firsthand her non-English speaking parents face significant barriers to access health care services. She was inspired to pursue medicine and made a resolute mission to serve the most vulnerable communities in the United States and abroad. She attended Temple University for undergraduate studies where she obtained a major in Biology and a minor in Spanish.
As an AmeriCorps member, she taught English as a Second Language at a Chinese Senior Center. Meanwhile, she deepened her language fluency in Spanish and French while volunteering in Panama and studying in France, respectively. For medical school, she attended Cooper Medical School of Rowan University in Camden, New Jersey. There, she coordinated two Latino Policy Summits with medical students across the country. Next, she completed her residency training in Family Medicine at Boston Medical Center, where she cofounded a residency curriculum in "Immigrant and Refugee Health."
Through HEAL fellowship, she strives to advocate for the health and human rights of immigrants and refugees in the United States. In her free time, she enjoys singing karaoke, playing video games, dancing salsa and outdoors hiking on short trails.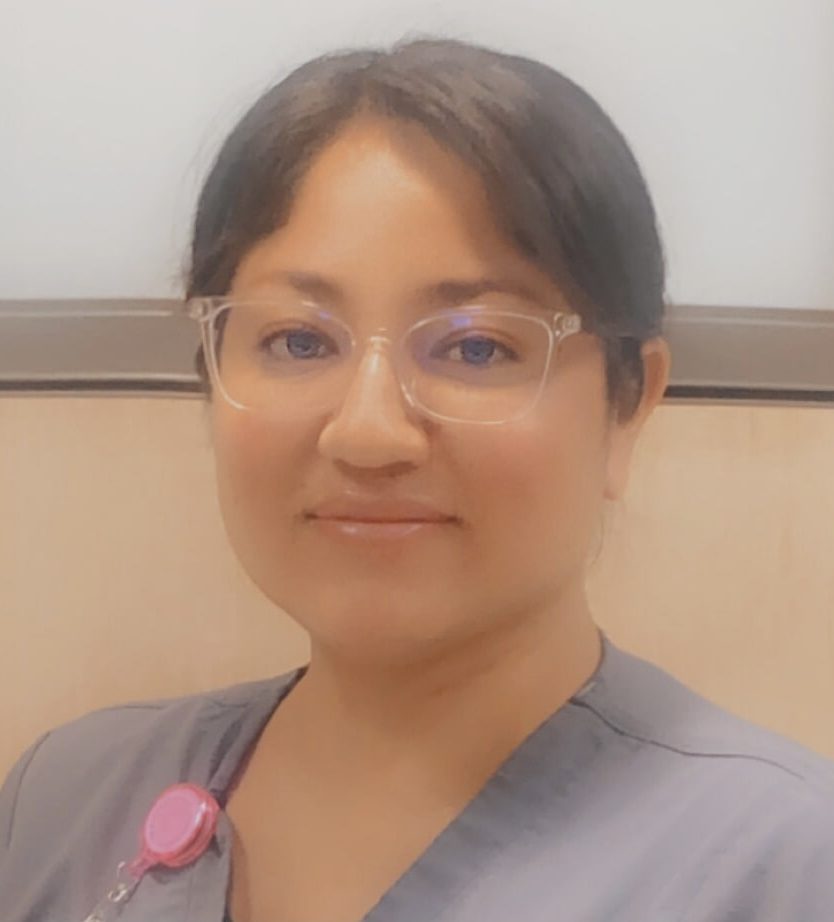 HEAL 2021-2023 Rotating Fellow: Dalia De la Cruz
Dalia was born in Salinas. As the daughter of Mexican farm working immigrants, she set out from an early age to seek out a vocation that emphasized service to others. Upon completing high school, she started working as a Certified Nursing Assistant and quickly found a passion for improving the health of others, especially the farm working community in which came from.
She pursued additional education and obtained her LVN in 2009. She has worked at Natividad Hospital for 13 years, first as a CNA and for that last 12 years as an LVN in a primary care clinic, at Natividad Medical Group. She enjoys all aspects of her job but finds most joy educating patients about their health and how to improve it. She was a key member of the hospital team who provided farmworkers with education on Covid-19 in Spanish. Among her accomplishments she is most proud to be the mother of her two daughters who she hopes to inspire to pursue their dreams. They are her pride and joy, as well as her continuing inspiration to pursue further education. She intends to return to school and get her BSN in the next two years.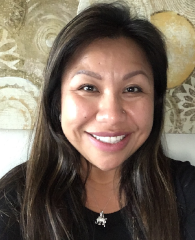 HEAL 2019-2021 Site Fellow: Veronica Aragon, RN
Veronica Aragon was born in Santa Ines Yatzeche, a small village in the valleys of Oaxaca, Mexico. She is tri-lingual: her native languages are Zapoteco and Spanish.
Veronica's family settled in Pacific Grove, CA when she was two years old, and her two younger brothers and sister were born at Natividad. Her parents worked in the fields and currently work in the restaurant and hospitality industry. Living in poverty in Monterey County, her family faced many challenges, such as lack of access to healthcare and safe housing. Although Veronica grew up in "America", her family continued to practice their traditional beliefs and customs, which kept them connected to home.
As is customary in her community of origin in Oaxaca, Veronica dropped out of high school and married at age 15. Prior to delivering her first child at the age of 17, and with encouragement from the doctors and nurses at her primary care clinic, Veronica obtained her GED at a local adult school. In 2000, she was hired as the first indigenous interpreter for the Monterey County Public Health Nursing division. She worked in Public Health Nursing for ten years as an interpreter, community service aide, and lactation counselor. She also has experience in home health and hospice, and currently serves the community at Natividad as a Registered Nurse in Perinatal Services. She also works at another local hospital in Pediatrics and Medical/Surgical and volunteers in her community. Veronica firmly believes that the caring attitudes, compassion, and most of all encouragement from the health professionals she encountered as a young mother made it possible for her to beat the odds stacked against people like herself and her community.
Veronica appreciates continued learning and teaching! She currently holds a BSN, PHN and is currently pursuing a Masters in Nursing Leadership and Management with goal of obtaining a doctorate and FNP degree.
Veronica currently lives in Pacific Grove with her husband Cirilo and youngest son Brandon, a new college student. Veronica and her husband enjoy an active lifestyle, spend time with family and friends, and especially enjoy visiting their oldest son Damean who is currently serving in the military.
The HEAL Fellowship is an ideal fit with Veronica's passions for working with families and underserved communities and representing her indigenous community.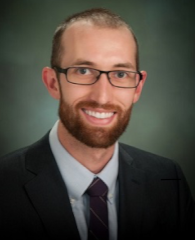 HEAL 2019-2021 Rotating Fellow: Ian McDaniels, MD
Ian McDaniels grew up in rural Vermont. He attended the University of Vermont for both college and medical school. During college, he studied biology and anthropology and developed a passion for the pursuit of health equity. In medical school, he implemented a project training Bhutanese refugees to be patient navigators and spent several months rotating at Makerere University in Kampala, Uganda. He pursued his training in Family Medicine at St. Marks Hospital in Salt Lake City, UT, where he continued to care for refugee families as part of his training. He has broad interests within Family Medicine but is particularly interested in medical education, primary care, and hospital medicine. In the future, he hopes to become involved in the Family Medicine residency program development in medically underserved areas. Outside of medicine he enjoys cycling, hiking, photography, and spending time with his wife and cats. He is tremendously excited about joining the team at Natividad Medical Center!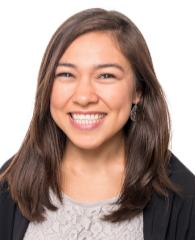 HEAL 2019-2021 Rotating Fellow: Reiko Sakai, MD
Reiko grew up in Vermont, and after high school, she lived in Ecuador for a year as a Rotary International exchange student. She then attended the University of Pennsylvania, where she studied Health and Societies, with a concentration in international health and a minor in Spanish. She attended medical school at the University of Vermont, where she explored her interests in pediatrics and global health, and partnered with a local nonprofit organization to develop an LGBTQ+ inclusive adolescent sexual health curriculum. During her pediatrics residency training at the University of Utah, Reiko felt most connected and engaged in her continuity clinic, which serves a primarily Hispanic/Latino patient population. She received a community health grant to address immigration-related toxic stress among Hispanic/Latino youth. Reiko is passionate about supporting the health of children from underserved communities and promoting health equity. In her free time, she enjoys hiking, biking, skiing, and finding new music and podcasts.