Natividad Again Earns Coveted Baby-Friendly Designation
National Recognition of Excellent Care for Breastfeeding Mothers and Babies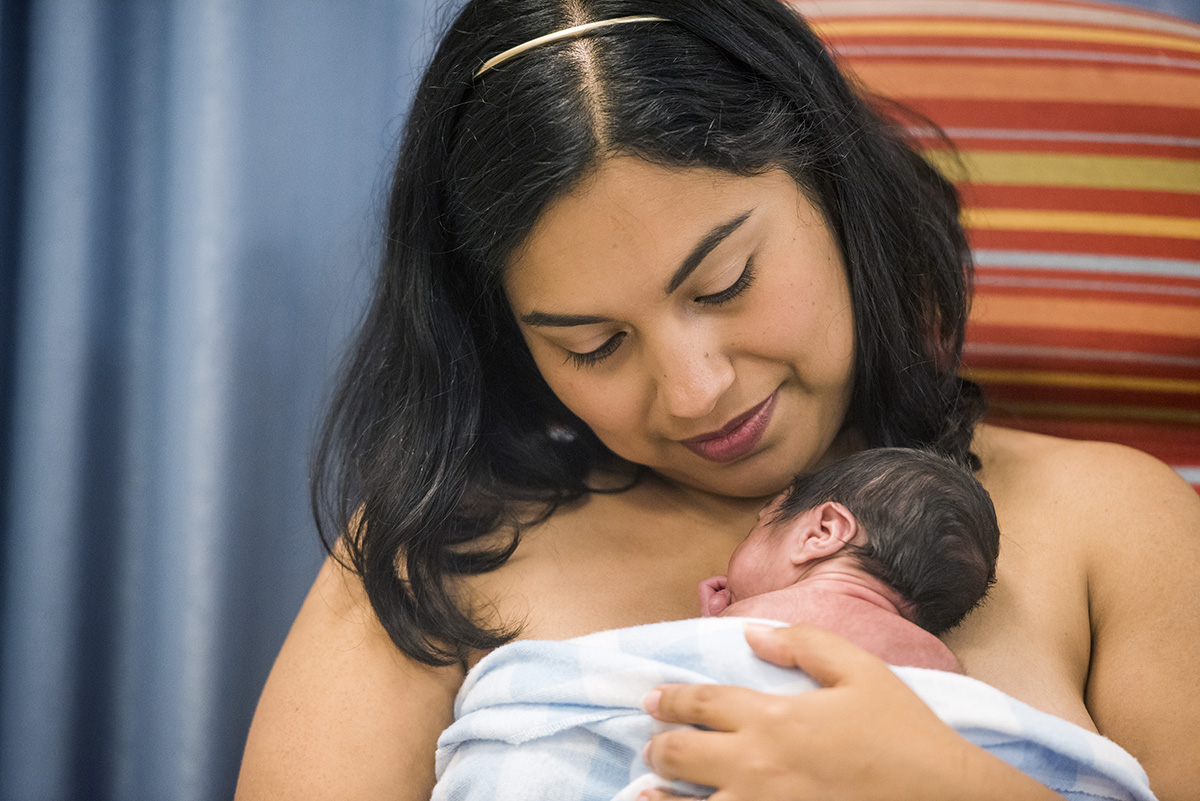 SALINAS, Calif. (February 6, 2019)—Natividad announced today it has once again received national recognition as a Baby-Friendly birth facility by Baby-Friendly USA, Inc. The designation acknowledges Natividad foroffering breastfeeding mothers the information, confidence and skills needed to successfully start and continue breastfeeding their babies.
Breastfeeding is associated with a number of health benefits for both mom and baby. Breastfed infants have lower risks of asthma, ear infections, diabetes and childhood obesity. Breastfeeding helps a mother's health and healing following childbirth. Mothers who breastfeed benefit from lower rates of breast and ovarian cancers, and Type 2 diabetes.
"Breastfeeding can be challenging for some women, and having the right resources can make all the difference," said April Ritchie, Women & Children's Services Director."At Natividad, we want to give you the tools for success, whatever your breastfeeding goals may be."
Natividad Women & Children's Services delivered more than 2,200 babies last year and is affiliated with UCSF Benioff Children's Hospitals. Natividad offersa Lactation Clinic that provides breastfeeding support to expecting and new mothers, regardless of where the baby was born. The clinic offers appointments seven days a week, and includes a team of four internationally board-certified lactation consultants who offer private, one-on-one sessions for breastfeeding support, including pumping and storing milk.
As part of the Baby-Friendly Hospital Initiative, Natividad follows the International Code of Marketing of Breast-Milk Substitutes, adopted by the World Health Organization (WHO) in 1981, which supports mothers in initiating and/or exclusively breastfeeding their infants.
"A Baby-Friendly designation is an important stamp of approval from Baby-Friendly USA, Inc., an independent, third party organization. It confirms our staff's commitment to new mothers and their babies and helps them get off to the best start together," said Ritchie. "Our knowledgeable team helps new parents learn about their baby and breastfeeding, and addresses any feeding problems early and quickly – which helps improve breastfeeding success."
The Baby-Friendly award is given after a rigorous on-site survey is completed. Facilities must demonstrate that they have correctly integrated all of the Ten Steps to Successful Breastfeeding, including:
Having a written breastfeeding policy and training all staff to implement it
Informing all pregnant women about the benefits of breastfeeding
Helping mothers initiate breastfeeding within one hour of birth
Showing mothers how to breastfeed and how to maintain lactation, even if they are separated from their infants
Giving infants no food or drink other than breast-milk, unless medically indicated
Practicing rooming in (allowing mothers and infants to remain together 24 hours a day)
Encouraging breastfeeding on demand
Not offering pacifiers or artificial nipples to breastfeeding infants
Fostering breastfeeding support groups and referring mothers to community lactation services
Currently, 555 hospitals nationwide are Baby-Friendly. Natividad has been a designated Baby-Friendly birth facility since 2013.The re-designation is valid for a period of five years.Baby-Friendly USA, Inc. is the U.S. authority for the implementation of the Baby-Friendly Hospital Initiative ("BFHI"), a global program sponsored by the World Health Organization (WHO) and the United Nations Children's Fund (UNICEF).
For more information about Natividad Women & Children's Services, please visit https://www.natividad.com/women-and-childrens-services/or call (831) 796-1652 to schedule an appointment with the clinic.