Natividad Appoints New Board Chair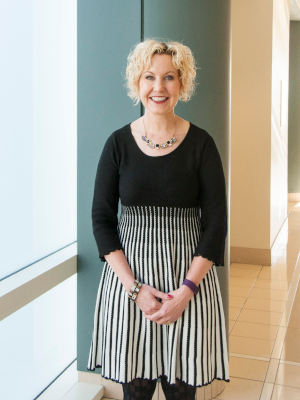 Natividad recently appointed Marcia Atkinson the Chair of Natividad's Board of Trustees. Atkinson is a CPA and shareholder with Jeffrey Wriedt & Co., a local CPA firm with a concentration in accounting and tax services for small businesses, individuals, trusts and estates.
"I am pleased to welcome Marcia as our new Board Chair," said Natividad CEO Dr. Gary Gray. "She brings the right experience and expertise to help oversee the financial health of the hospital and is driven to help all of our patients receive excellent health care."
Atkinson joined Natividad's Board of Trustees three years ago and is its past Vice President. She received her Master of Science degree in Taxation from San Jose State University and a Bachelor of Science degree in Business Administration, with an Accountancy Option, from California State University, Fresno. Her professional affiliations include memberships in the California State Board of Accountancy, American Institute of Certified Public Accountants, California Society of Certified Public Accountants and Cal Society of CPAs as a technical reviewer of educational materials.
"The health care industry is ever-changing, and it's important for Natividad to have an open dialogue with the Board of Supervisors, so we can make decisions that serve and benefit the residents and visitors of Monterey County," Atkinson said.
Atkinson is an active volunteer with Natividad Foundation, Entre Nous Society, Loaves and Fishes, San Carlos Cathedral and SpectorDance.
"My 29-year career as a CPA gives me a unique perspective that emphasizes accountability and transparency," Atkinson said. "But I'm not just a numbers person. It's just as important to be kind and to help others, which is why I believe in Natividad's mission of providing high-quality health care to everyone, including the vulnerable."