Natividad Awarded by BETA Healthcare Group for Excellence in Obstetrics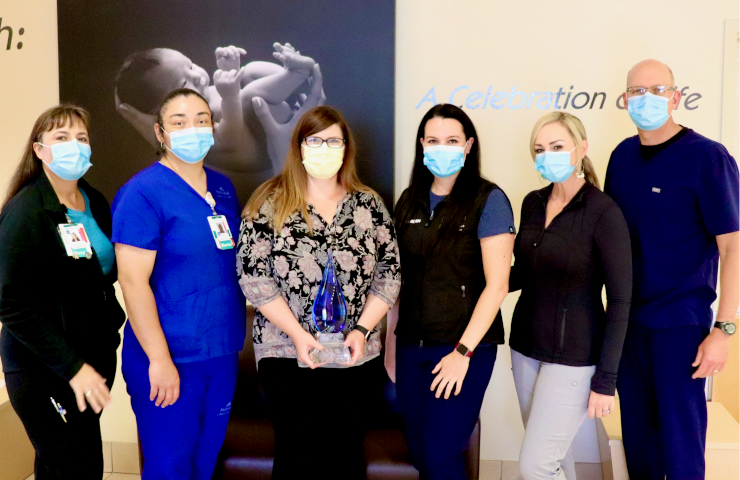 For the 12th year in a row, Natividad has received an Award of Excellence in Obstetrics from BETA Healthcare Group, the largest professional liability insurer of hospitals in California. Obstetrics (OB) is the area of medicine focused on pregnancy, childbirth and the postpartum period. The hospital successfully completed BETA's risk management program Quest for Zero: Excellence in OB initiative, which focuses on improving patient safety, reliability and reducing risk exposure.
"Natividad has been recognized as a top-performing hospital since we began working with the program in 2009," said Natividad OB/GYN Service Director Dr. Peter Chandler. "This award of excellence reflects our OB department's deep commitment to providing high-value care to mothers and babies."
This year Natividad participated in BETA's Perinatal Safety Collaborative, working with other hospitals to improve mental health screening and practices around rapid deliveries. Additionally, all nurses and doctors practicing in OB completed personal proficiency modules to enhance their knowledge and skills related to high-risk obstetrics.
To learn more about Natividad Women & Children's services, visit: www.natividad.com/women-and-childrens-services/.