Natividad Diabetes Educator Wins Statewide Award
November is Diabetes Awareness Month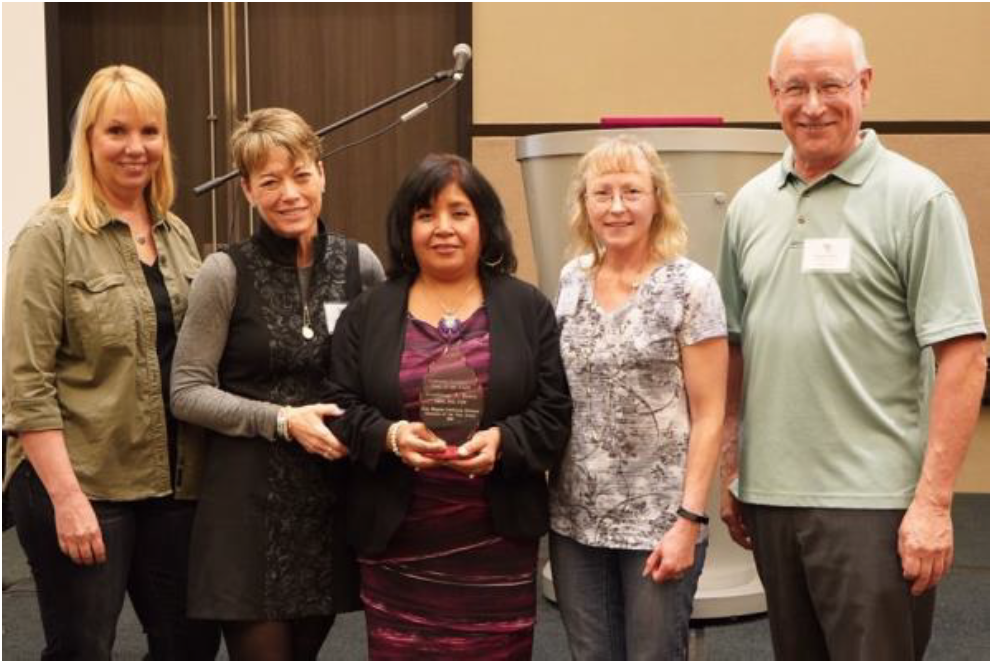 Salinas, Calif. (October 25, 2018)—Lupe Bravo, MSN, RN, Certified Diabetes Educator at Natividad's Diabetes Education Center, is the California-American Association of Diabetes Educators 2018 Kim Higgins Diabetes Educator of the Year. The award acknowledges and supports a diabetes educator who demonstrates exemplary commitment and service to diabetes education. It is named in memory of diabetes educator and mentor Kim Higgins. Bravo was presented with the award at the annual California-American Association of Diabetes Educators' conference in Anaheim this month.
The Diabetes Education Center at Natividad offers education for people of all ages with diabetes and pre-diabetes and is one of its most successful programs.Diabetes educators focus on motivating people to make healthier choices. The center encourages that people get 30 minutes a day of any type of exercise and fill their diets with foods such as non-starchy vegetables, fruits, whole grains, and fat-free dairy.
Diabetes education is especially important in Monterey County, which has unfavorable diabetes rates and high pre-diabetes rates in people ages 18-39. Many in Monterey County, especially low-income residents and migrant workers, aren't aware of what people can do to reduce their risk of diabetes.
November is National Diabetes Awareness Month. To learn more, contact the Diabetes Education Center at (831) 755-6292.
About Natividad
Natividad is an acute care hospital and Trauma Center dedicated to providing high-quality health care to everyone in Monterey County, regardless of ability to pay. Located in Salinas, Calif., Natividad is a public health care system offering a wide range of inpatient, outpatient, emergency, diagnostic and specialty medical care. Home to the area's only Trauma Center, the hospital treats an average of 1,300 critically or severely injured patients each year. Natividad's Baby-Friendly® facility delivered more than 2,200 babies last year and is ranked No. 1 in newborn deliveries in Monterey County. It also operates an accredited Level III Neonatal Intensive Care Unit, giving the tiniest and most fragile babies —some as small as one pound —the best chance for a healthy start. Founded in 1886, the 172-bed medical center sees more than 52,000 emergency visits annually. Through its UCSF-accredited Family Medicine Residency Training Program, Natividad is the only teaching hospital on the Central Coast. For more information, please call (831) 755-4111 or visit www.natividad.com.