Natividad Foundation Donates 5,000 Masks to Agricultural Workers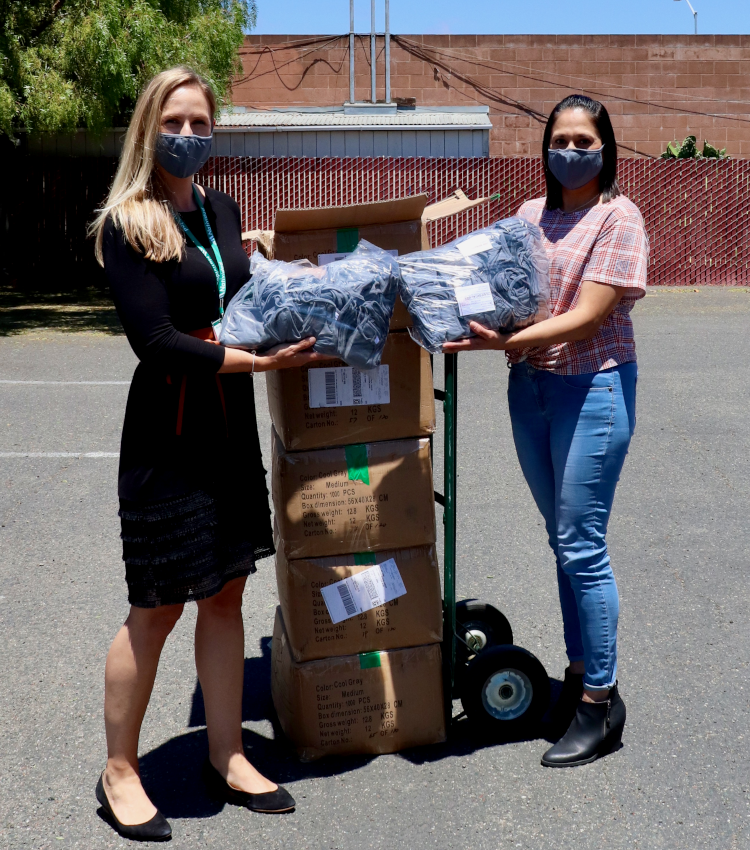 In response to the ongoing need for masks, Natividad Foundation has purchased and donated 5,000 masks to agricultural workers serving the Central Coast. The masks were donated to multiple companies and were distributed through the Grower-Shipper Association (GSA) of Central California. Funds for the masks came from a grant from the Community Foundation for Monterey County's COVID-19 Relief Fund.
"We are grateful to Natividad Foundation and the Community Foundation for their continued partnership and this generous donation of high-quality, comfortable masks that our members can provide to their employees," said Abby Taylor-Silva, Vice President, Policy and Communications of the Grow-Shipper Association.
Throughout the pandemic, GSA has been focused on the health and wellness of agricultural workers on the frontlines. One of its top initiatives has been securing and distributing facial coverings.
"This year our agricultural workers have had to work through a pandemic, endure extreme heat and wildfire smoke," said Jennifer Williams, President & CEO of Natividad Foundation. "Protecting farm workers and their families who make up the backbone of America's Salad Bowl is crucial."
To learn more about how GSA is serving Central Coast agricultural workers, click here.
For more information on Natividad Foundation, click here.