Natividad's Sam Karas Acute Rehabilitation Center Receives International Accreditation for Hospital and Stroke Programs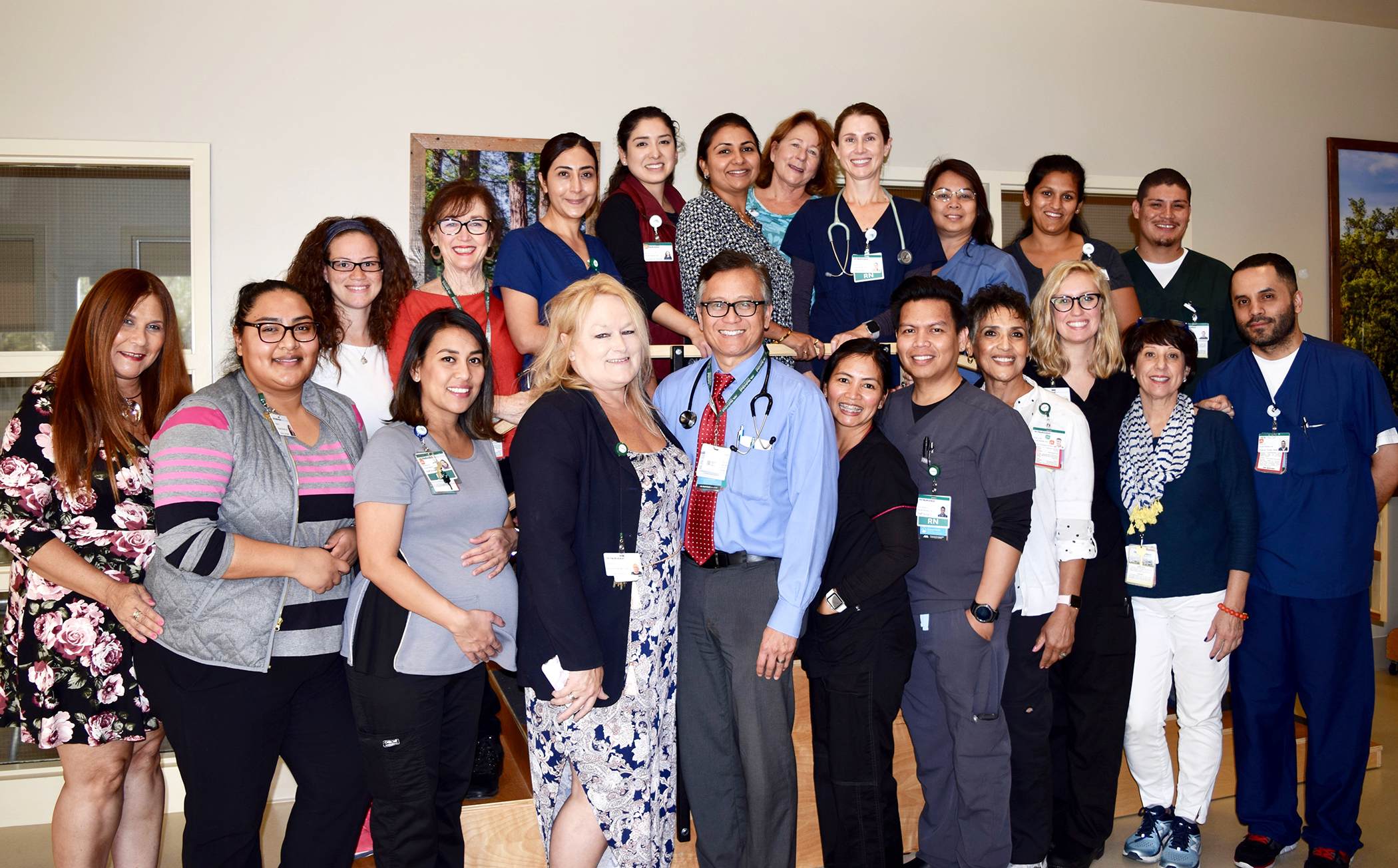 Salinas, Calif. (November 8, 2018)—Natividad has received international recognition for rehabilitation quality by the Commission on Accreditation of Rehabilitation Facilities International (CARF). The achievement recognizes the Sam Karas Acute Rehabilitation Center's dedication and commitment to improving quality of life for the patients it serves. The accreditation applies to the Inpatient Rehabilitation Programs for Hospital (Adults) and Hospital: Stroke Specialty Programs (Adults).
After an illness, injury or surgery, rehabilitation care can help patients return to their daily activities. Natividad's accredited care offers physical therapy, occupational therapy, speech language therapy and 24-hour rehab nursing, and teaches patients the skills they need to return home with confidence. Specific treatment plans are tailored to the individual needs and goals of each patient. The center is team-based, providing patients with access to a wide range of health specialists to speed healing.
"We want patients to get home and back into their lives so they can be healthy and happy," said Natividad's Acute Rehabilitation Center Medical Director Dr. Anthony Galicia. "The entire team has a shared vision and passion for what we do."
CARF awarded the center a three-year accreditation based on patient and family feedback. The commission evaluated how well patients understood their services, had a voice in their services, received the services they needed and wanted, and whether they were treated with respect throughout their stay. Surveyors also evaluated the center for cleanliness and safety.
"We are extremely proud of the CARF accreditation," said Michelle Toderick, Program Director of the center. "This recognition is a testament to the center's exceptional doctors, nurses and hard-working staff."
The Sam Karas Acute Rehabilitation Center is in the top 10% of rehab facilities in Program Evaluation Model (PEM) scoring in the nation and is ranked first in quality for Kindred Healthcare's Acute Rehab Centers in the western division. It is also the largest acute rehabilitation center on the Central Coast. For more information about the center, please call (831) 240-1499.
About Natividad
Natividad is an acute care hospital and Trauma Center providing high-quality health care to everyone in Monterey County, regardless of ability to pay. Located in Salinas, Calif., Natividad is a public health care system offering a wide range of inpatient, outpatient, emergency, diagnostic and specialty medical care. Founded in 1886, the 172-bed medical center has more than 10,000 admissions and 52,000 emergency visits annually. Home to the area's only Level II Trauma Center, the hospital's specialized personnel, equipment and services provide a vital local community service that saves lives and keeps patients close to home. Natividad's Baby-Friendly® facility delivered more than 2,200 babies last year and is affiliated with UCSF Benioff Children's Hospitals. It also operates an accredited Level III Neonatal Intensive Care Unit, giving the tiniest and most fragile babies — some as small as one pound — the best chance for a healthy start. Through its UCSF-accredited Family Medicine Residency Training Program, Natividad is the only teaching hospital on the Central Coast. For more information, please call (831) 755-4111 or visit www.natividad.com.