Stroke Awareness & Prevention
Stroke Awareness & Prevention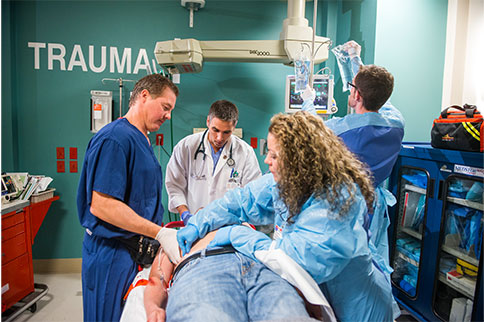 Every 40 seconds, someone in the U.S. has a stroke. Every 3 minutes and 42 seconds, someone dies as a result. They're as common as heart attacks, and 80 percent of first strokes can be prevented.
Approximately 85 percent of strokes are caused by a blood clot in the brain. The other 15 percent are caused by a ruptured blood vessel and bleeding.
May is the American Stroke Association's "Stroke Awareness Month," which aims to teach people how to prevent strokes, how to spot the warning signs, and what to do when a stroke happens.
Warning Signs & Treatment
BE FAST is an easy way to remember and identify the most common symptoms of a stroke. When a person is having stroke getting them to a hospital for care is critical.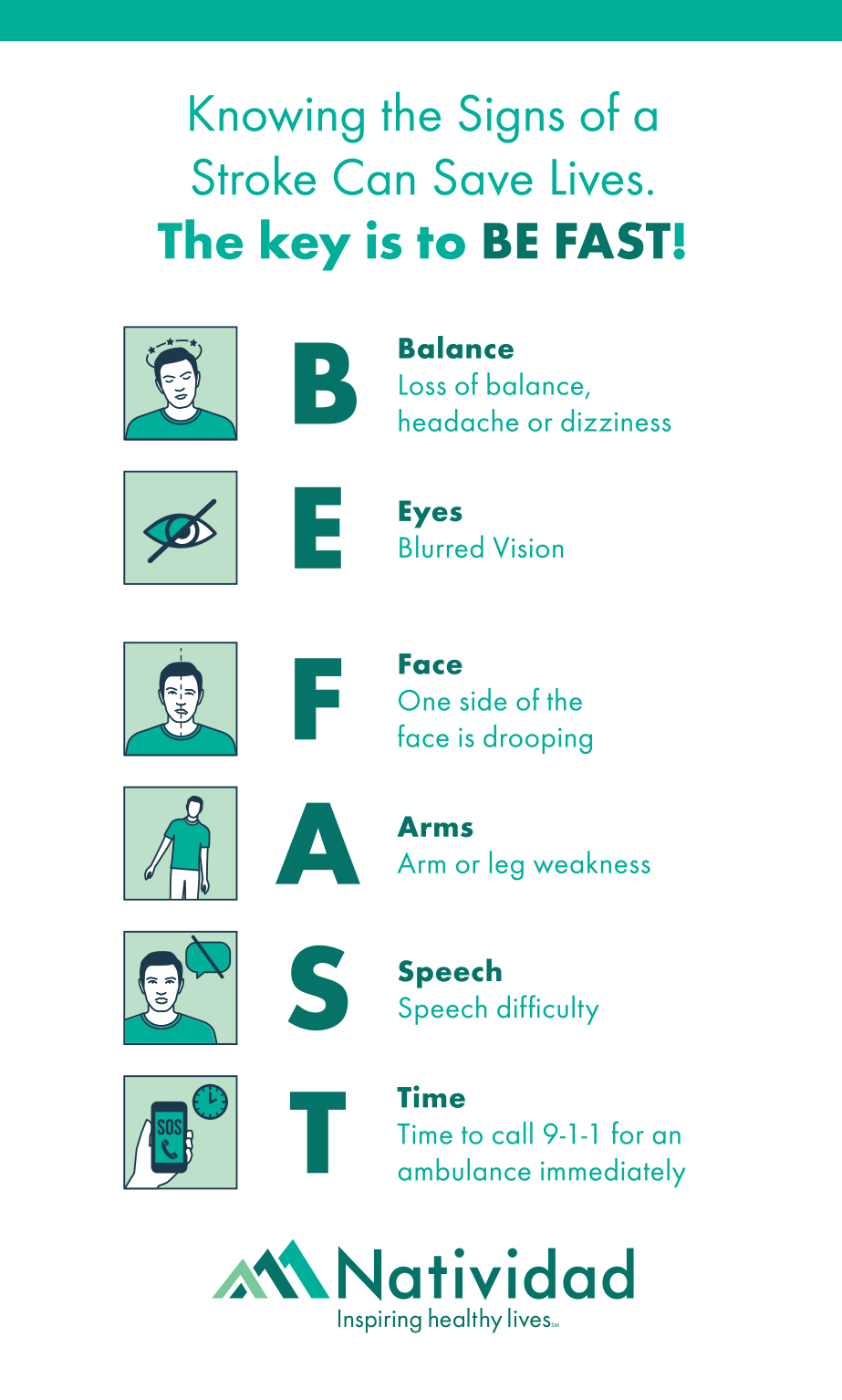 Prevention & Risk Factors
What's good for your heart is good for your brain. The American Heart Association recommends "Life's Simple 7": don't smoke, be physically active, eat a healthy diet, maintain a healthy body weight, and control cholesterol, blood pressure and blood sugar.
Rehabilitation
Stroke is a leading cause of long-term disability and it is more disabling than it is fatal. Rehabilitation is key to recovery after a stroke. Stroke rehabilitation can help patients build their strength, capabilities and confidence, potentially regaining skills and returning to independent living.
Natividad provides a comprehensive rehabilitative program to those who have had a stroke. This program is staffed by a highly specialized team of health care professionals under the medical direction of our team physiatrist. Natividad's Sam Karas Acute Rehabilitation Center is the only hospital in the area to be accredited by the Commission on Accreditation of Rehabilitation Facilities International (CARF) for Inpatient Rehabilitation Programs for Hospital: Stroke Specialty Programs (Adults). Natividad is also in the top 10% of rehab facilities in Program Evaluation Model (PEM) scoring in the nation and is ranked first in quality for Kindred Healthcare's Acute Rehab Centers in the western division.
Information in this article is sourced from the American Stroke Association.