Diabetes Alert Day is Tuesday, March 26
Natividad Offering Free Type 2 Diabetes Risk Test from 11:00 am to 1:00 pm in Main Lobby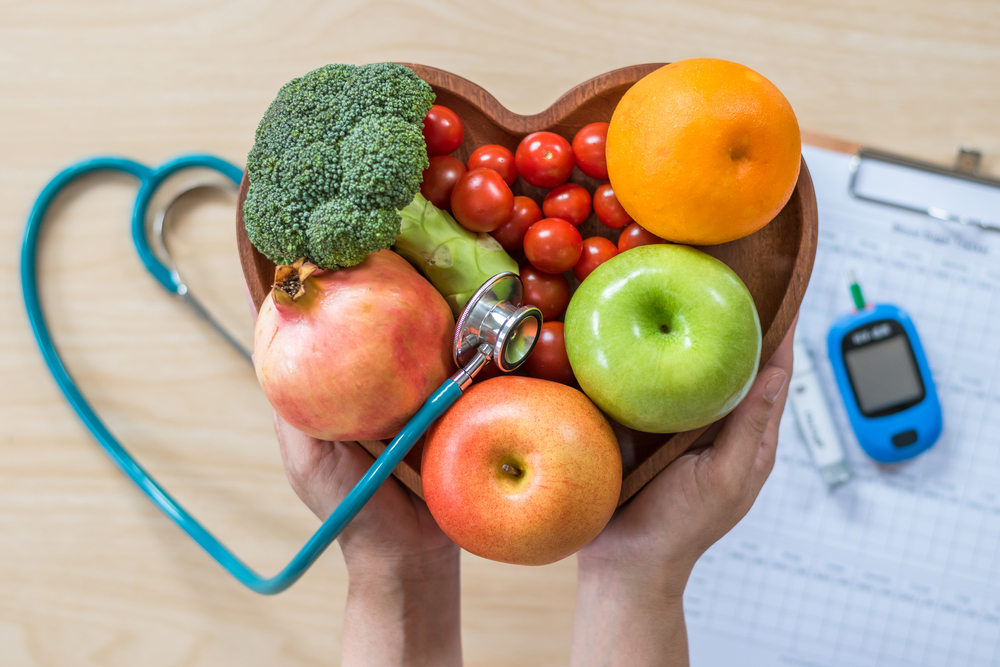 SALINAS, Calif. (March 13, 2019) — Residents of Monterey County are invited to take a free Type 2 Diabetes Risk Test at Natividad for the American Diabetes Association's Diabetes Alert Day on Tuesday, March 26 from 11:00 am to 1:00 pm in the hospital's main lobby, located at 1441 Constitution Blvd., Salinas.
The free test is an easy-to-take quiz requiring no blood testing and can be conducted in person or taken in English or Spanish here. No appointment is necessary and testing is available on a first-come, first-serve basis.
In Monterey County, 45% of adults have prediabetes and an additional 12% have diabetes. That outpaces the national average of 33% and 9%, respectively. Seniors are at particular risk, with over 25% diagnosed with diabetes and an additional 50% with pre-diabetes. A staggering nine out of 10 people don't know they have prediabetes, which increases the risk for developing Type 2 diabetes, a serious disease that can lead to complications including kidney disease, blindness and amputations. According to the UCLA Center for Health Policy, people with diabetes are 100% more likely to develop hypertension and 70% more likely to die from a heart attack or stroke.
"We encourage you to know your risk of developing diabetes, a disease many ignore until it's too late," said Dr. Kent, Medical Director of Health Promotion and Education at Natividad Foundation. "Happily, prediabetes can be reversible with healthy lifestyle modifications like diet and exercise — but it's important to know your risk so you can make adjustments to live a healthier, longer life."
According to the American Diabetes Association, a recent study showed that many overweight and obese Americans do not believe they are at serious risk for diabetes and are ignoring weight as a health risk. Diabetes is a leading cause of death in the United States. More than 30 million Americans (9.4% of the U.S. population) are currently diagnosed with the disease. The CDC predicts that unless things change, by 2050, one in three Americans will have diabetes.
There are two major types of diabetes: Type 1 and Type 2. Type 1 indicates that the body cannot produce any insulin. This most often occurs in children and young adults, though it may occur at any age. These individuals must take daily insulin injections. Type 2 is a metabolic disorder resulting from the body's inability to make enough, or properly use, insulin. This type makes up 90 to 95% of diabetes diagnoses.
The risk factors for diabetes include individuals with a family history of the disease; adults over the age of 45; individuals who are overweight or obese; individuals who do not exercise on a regular basis; minority populations; individuals with hypertension (blood pressure greater than 140 over 90) or cardiovascular disease; individuals with blood lipid abnormalities; and women with polycystic ovary syndrome.
Studies have shown that Type 2 diabetes can often be prevented or delayed by losing just 7% of body weight (such as 15 pounds if you weigh 200 pounds) through simple, regular physical activity such as walking (30 minutes aday, 5 days a week) and healthful eating. By understanding one's risk, it is possible to take the necessary steps to help prevent the onset of Type 2 diabetes.
Through Natividad Foundation's "5 Steps to Prevent Diabetes" program, Monterey County residents have access to a hands-on class series where they can learn strategies for diabetes prevention. "One of the skills we teach families is how to use shopping lists and meal planning," Dr. Kent said. "There are ways to buy and make more healthful foods on a tight budget."
Diabetes Warning Signs:
Frequent urination
Excessive thirst
Extreme hunger
Unusual weight loss
Increased fatigue
Irritability
Blurry vision
BMI (body mass index) ≥ 25 kg/m² or ≥ 23 kg/m² in Asian Americans
Prediabetes and diabetes may have no symptoms
Natividad's Diabetes Education Center offers outpatient services to children and adults with diabetes Type 1, Type 2, gestational diabetes, and pre-diabetes. Outpatient services include individual counseling and education, group counseling and education, community presentations and outreach. Services are provided by a Certified Diabetes Educator. Services are available in English, Spanish and other languages. For more information, call the Diabetes Education Center at 831-755-6292.