Learn to Spot the Warning Signs of a Stroke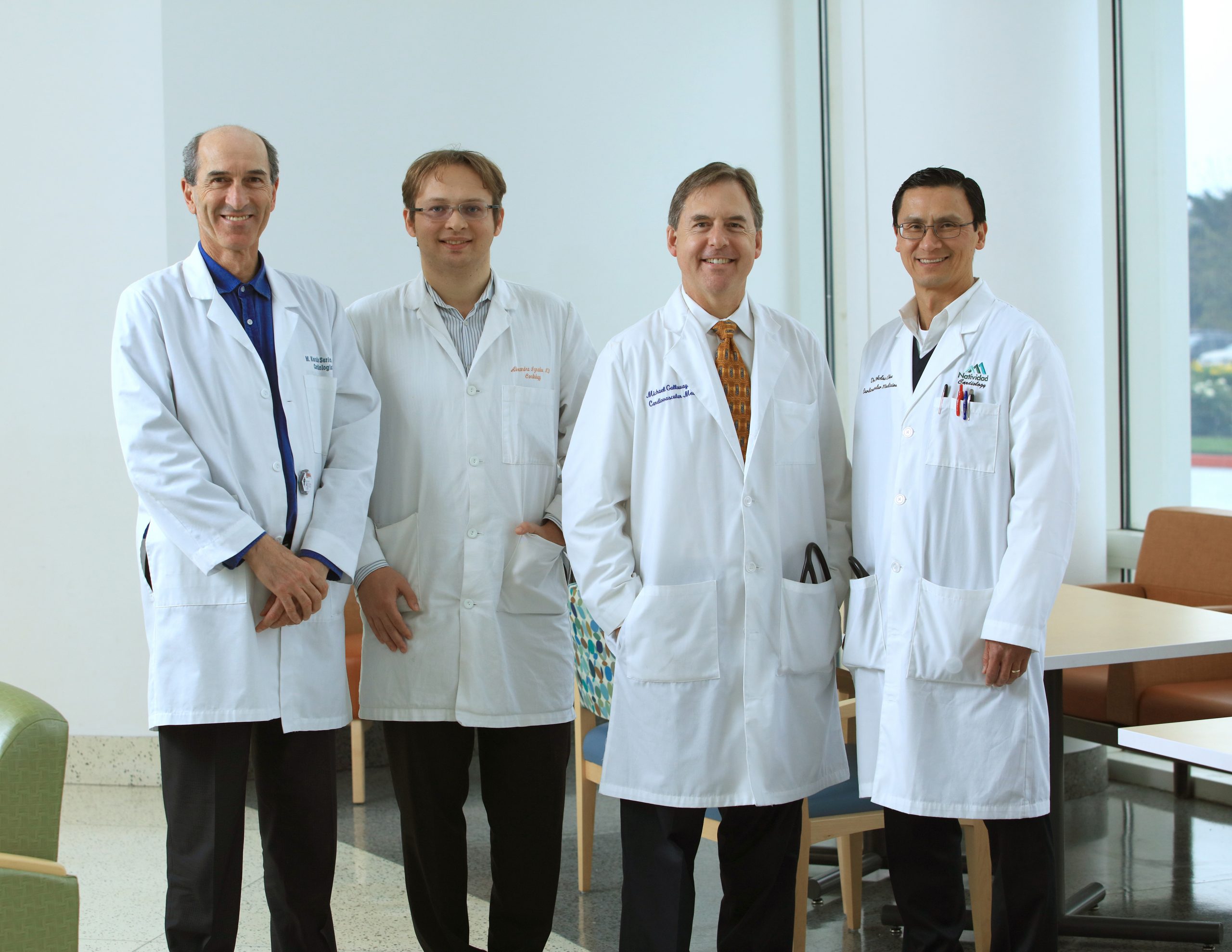 May is Stroke Awareness Month, and the medical experts at Natividad encourage you to learn how to prevent strokes, spot the warning signs, and what to do when a stroke happens.
According to the American Stroke Association, every 40 seconds, someone in the U.S. has a stroke. Every four minutes, someone dies as a result. Stroke is the fifth leading cause of death, and 80% of strokes are preventable.
"The COVID-19 pandemic has changed the way people get health care. Everyone's been concerned about COVID-19, but we're seeing people not showing up to the hospital even when they have chest pain," said Natividad Cardiologist Dr. Nicholas Chee. "If they're not showing up to the emergency room for these things, I'm also concerned that we have a lot of people not monitoring their blood pressure."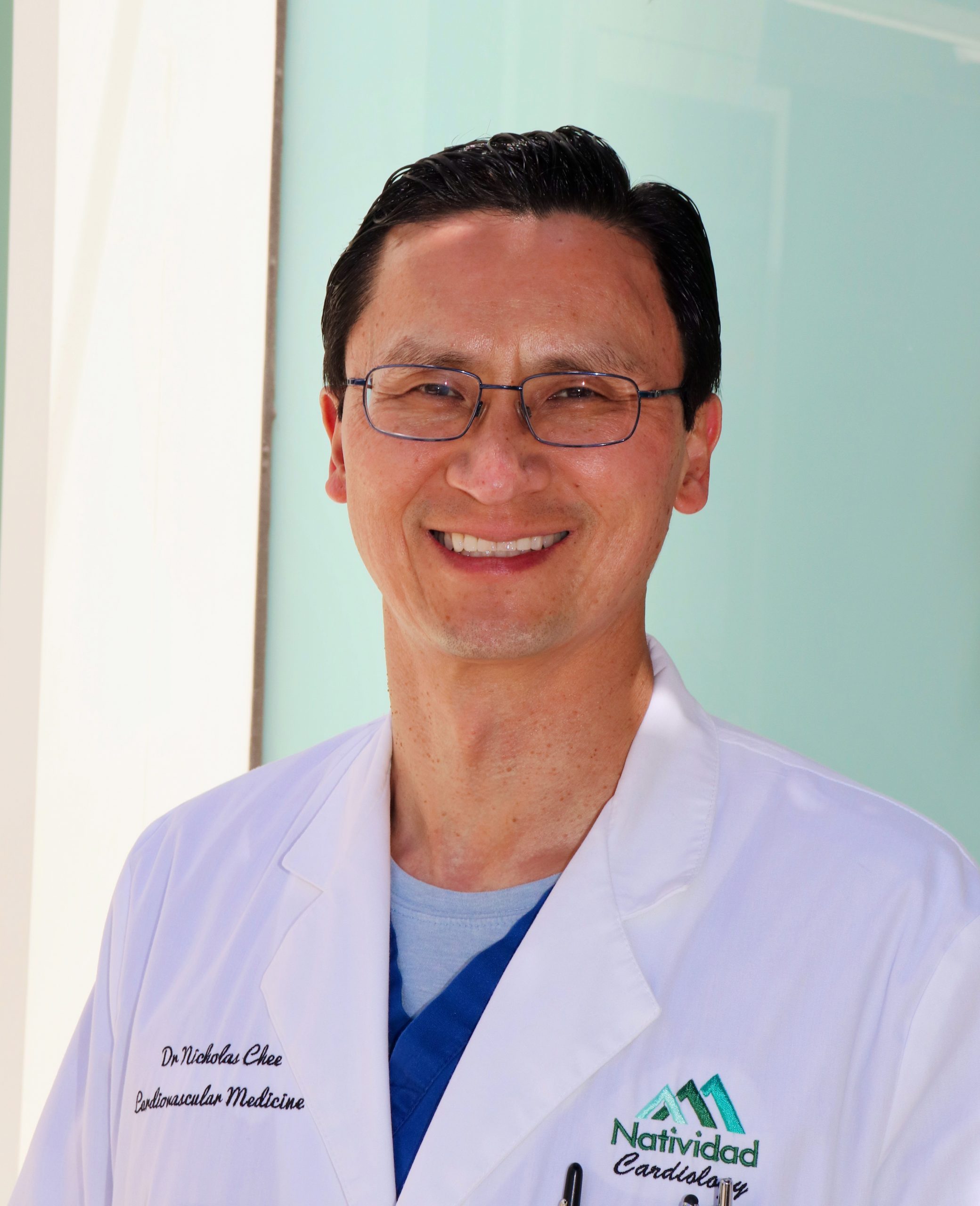 Dr. Chee also said he advocates for everyone to get the COVID-19 vaccine, regardless of pre-existing health conditions. "If you have concerns or questions about getting vaccinated, I recommend that you talk to your family doctor or specialist."
Not smoking, improving your eating habits, being physically active, checking your blood pressure regularly, reaching and maintaining a healthy diet, decreasing your stress levels, and having regular medical checkups all play a part in preventing stroke, said Dr. Chee.
"Being home more also means that many are gaining a lot of extra weight, which can translate to elevated blood pressure and higher cholesterol," said Dr. Chee.
Hypertension, also known as high blood pressure, is a significant factor for stroke. Warning signs can include headaches, blurred vision and flushing.
"If you are diagnosed with hypertension, an at-home blood pressure monitoring device is a great way to monitor blood pressure and communicate with your doctor during telehealth video or phone appointments," Dr. Chee said. "If you are interested in getting a device, speak with your insurance company as many, including Medi-Cal, cover this purchase."
If you or a loved one does have high blood pressure, it's critical to keep an eye out for warning signs of a stroke. Unlike heart attacks, strokes are relatively painless. People may have arm weakness or blurred vision and often lay down to rest. When a person is having a stroke, quickly getting them to a hospital for care is critical. Natividad, health educators and stroke experts often use the acronym BE FAST as a tool to remember and identify the common symptoms of a stroke.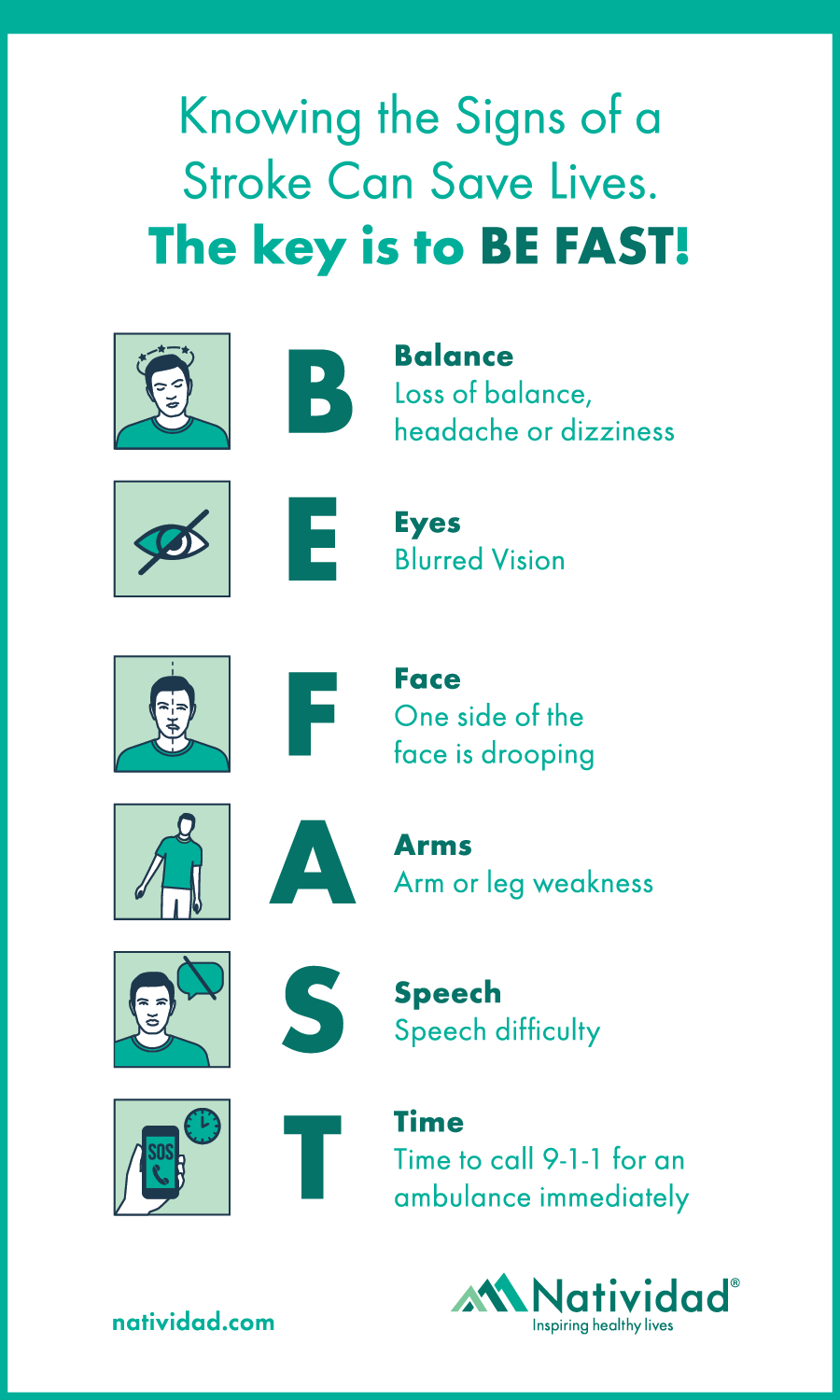 Stroke is also more disabling than it is fatal, and rehabilitation is key to recovery. Stroke rehabilitation, like that offered at Natividad Acute Rehabilitation Center, can help patients build their strength, capabilities and confidence, potentially regaining skills and returning to independent living.
"Most people who see a cardiologist need help fine-tuning care and medications," said Dr. Chee. "Cardiologists can spend extra time with our patients and create an individualized treatment plan that works. Our goal is to keep you out of the hospital and give you the tools to help you live a healthy life."
To make an appointment with a cardiologist at Natividad, call (831) 796-1630.