Natividad and CDC Urge Pregnant Women to Get COVID-19 Vaccine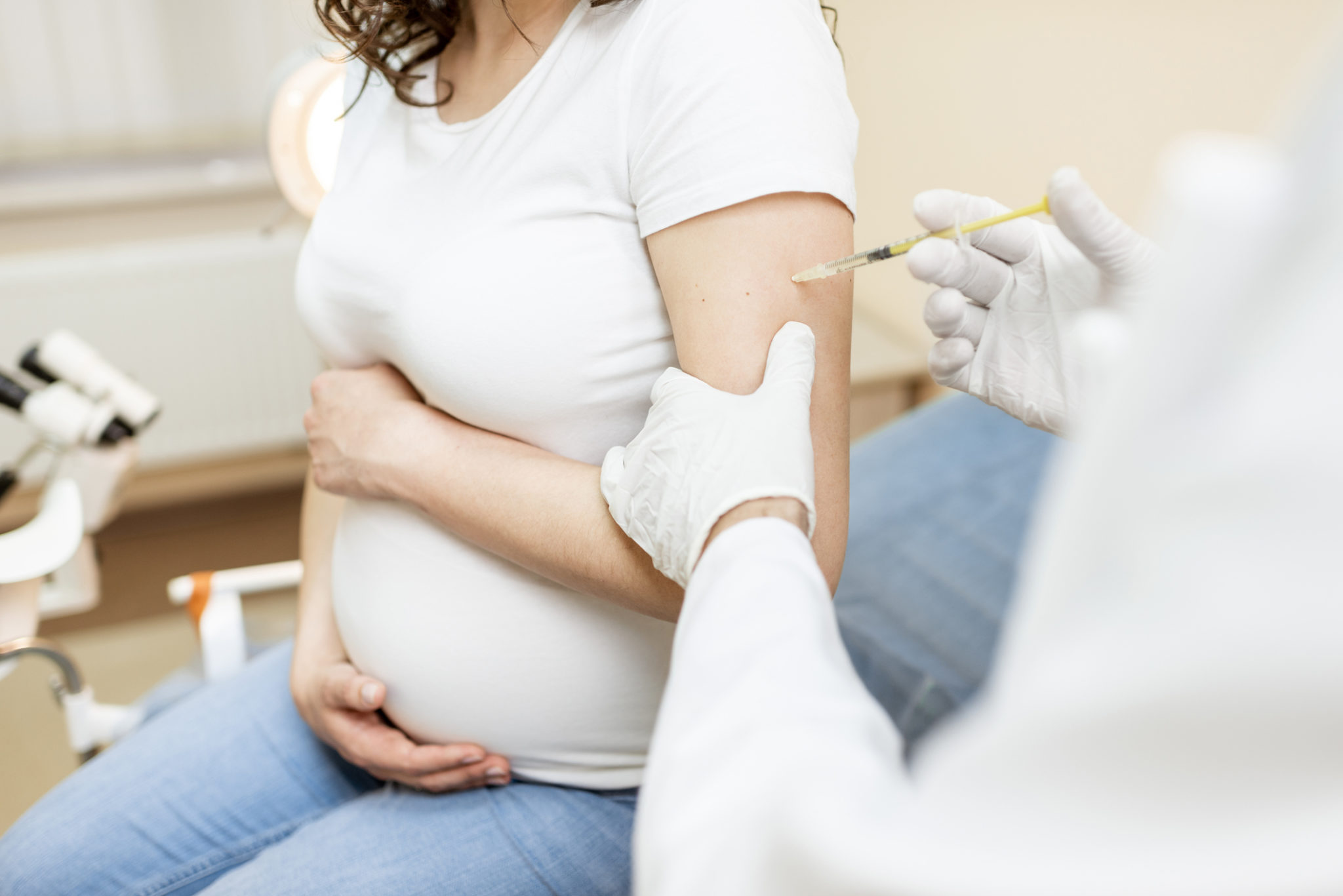 On Sept. 29, the Centers for Disease Control and Prevention (CDC) issued a health advisory recommending urgent action to increase COVID-19 vaccination during pregnancy. The CDC and Natividad recommend COVID-19 vaccinations for everyone eligible, which is currently everyone over the age of 12.
"Everyone who is pregnant now or trying to get pregnant in the future, including their partners, should get vaccinated," said Natividad Chief OB/GYN Surgeon Dr. Peter Chandler. "This includes people who are recently pregnant and are lactating."
Pregnant and recently pregnant people are more likely to get severely ill with COVID-19 compared to non-pregnant people. However, as of Sept. 18, only 31% of pregnant people nationwide were vaccinated.
More than 125,000 COVID-19 cases among pregnant patients, including 22,000 hospitalizations and 161 deaths, have been reported in the U.S. alone.
"This advisory underscores the need for pregnant people to get vaccinated sooner rather than later," said Dr. Chandler. "We now have a lot of data on the vaccine that's been closely examined. It's safe to get the COVID-19 vaccine at any point in the pregnancy, including the first trimester. The vaccine does not increase risk of miscarriage."
COVID-19 patients who are pregnant and have symptoms of the disease are at increased risk of severe illness related to COVID-19 infection, including admission to the intensive care unit and a 70% increased death risk. In addition, pregnant people with COVID-19 are at increased risk of preterm birth and might be at increased risk of other adverse pregnancy outcomes, compared with pregnant women without COVID-19. Getting vaccinated significantly lowers the risk of infection form the virus that causes COVID-19.
"For those that are concerned about fertility, there is currently no evidence showing that any vaccines, including COVID-19 vaccines, cause fertility problems — problems getting pregnant — in women or men," Dr. Chandler said.
Women who get pregnant after receiving their first shot of a COVID-19 vaccine that requires two doses (i.e., Pfizer-BioNTech or Moderna) should get their second shot on schedule to get as much protection as possible. They can also get a COVID-19 vaccine and other vaccine, including the flu shot, at the same visit.
Natividad Pediatric Supervising Nurse Aleyna Hamlin, MSN, FNP, got her COVID-19 vaccination as soon as it was made available to health care workers. She was 28 weeks pregnant at her first dose and 31 weeks at her second. "I did it for myself, my unborn baby and my family," said Hamlin. "My son is now five months old and is happy, healthy and thriving. I'm so grateful to have been able to have been protected during my pregnancy."
Dr. Chandler said that if people have questions or concerns about getting vaccinated, talking with a doctor may help with making a decision.
"We've seen the shocking headlines across the country about moms infected with COVID-19 dying in childbirth or their unborn child dying," Dr. Chandler said. "If we can save even one life by raising awareness and getting more moms-to-be vaccinated, then we've done something right."
Read the complete CDC advisory here:
https://emergency.cdc.gov/han/2021/han00453.asp
Johnson & Johnson's Janssen (J&J/Janssen) COVID-19 Vaccine: Women younger than 50 years old should especially be aware of the rare risk of blood clots with low platelets after vaccination. There are other COVID-19 vaccines available for which this risk has not been seen. If you received a J&J/Janssen COVID-19 Vaccine, here is what you need to know. Read the CDC/FDA statement.