Natividad Awards Scholarships to Two Outstanding Youth Volunteers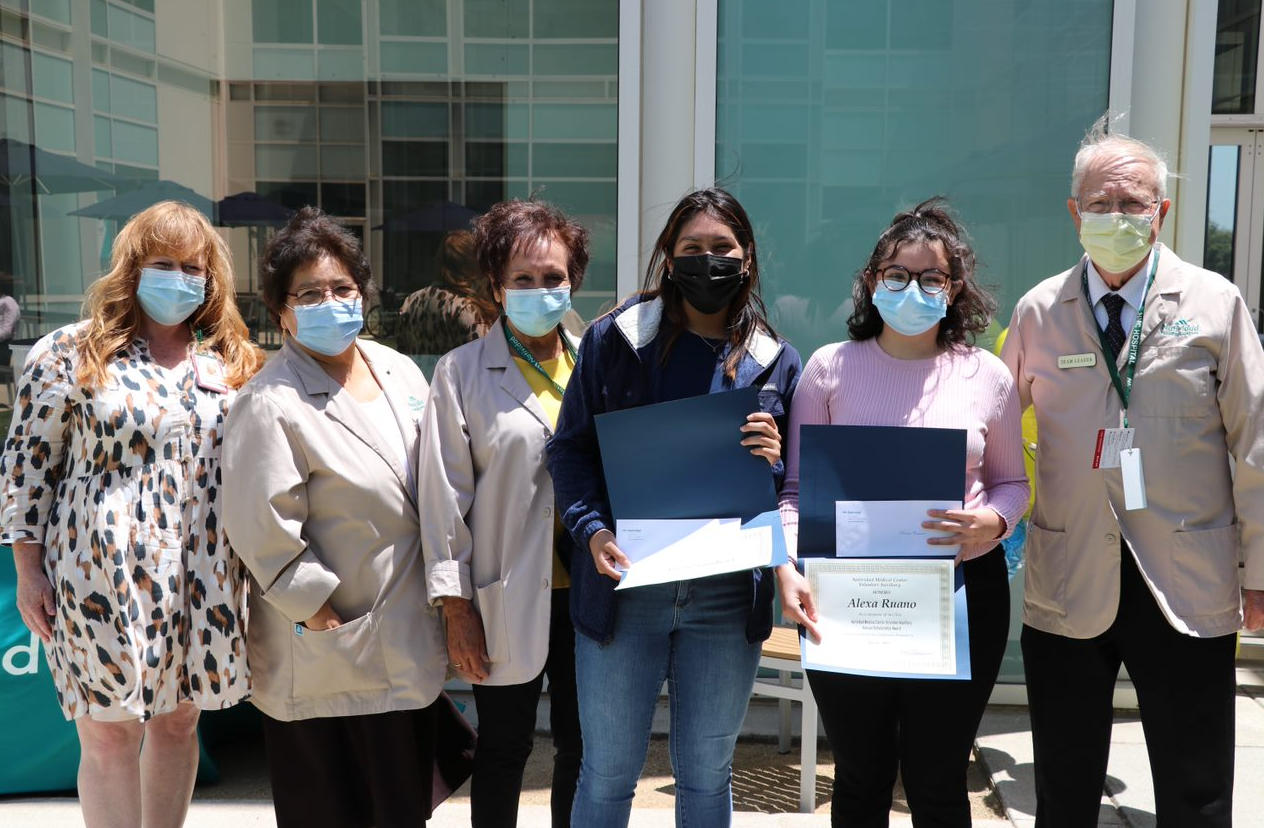 Natividad Volunteer Auxiliary has awarded $1,000 and $500, respectively, to two outstanding youth volunteers as part of the inaugural Higher Learning Scholarship.
The scholarship encourages community engagement and both professional and personal development. Hartnell College students Alexa Ruano and Lucia Sanabria were selected to receive scholarships based on their remarkable volunteer service at Natividad and commitment to broadening their education. Each is pursuing a career in the medical field.
"Giving back to the community is one of the most selfless things a young person can do. The commitment of these two students to volunteerism is helping us to build a stronger community and to develop the next generation of leaders," said Jennifer Ferguson, Natividad Volunteer Coordinator.
Lynn Fischer, president of the Natividad Volunteer Auxiliary, presented each student with a check at a ceremony held July 22. Scholarship applications were submitted from students who attend school throughout Monterey County.
Established in 1955, the Natividad Volunteer Auxiliary is an all-volunteer run 501(c)(3) with the primary purpose of enhancing the patient, visitor and volunteer experience at the hospital. The Auxiliary is financially responsible for its activities, and funds are generated from the Natividad gift shop.
For more information about the Higher Learning Scholarship or volunteer opportunities at Natividad, visit Natividad.com/volunteer or contact Jennifer Ferguson, Volunteer Coordinator, at volunteerauxiliary@natividad.com.