Natividad Makes the California Maternity Honor Roll for Sixth Straight Year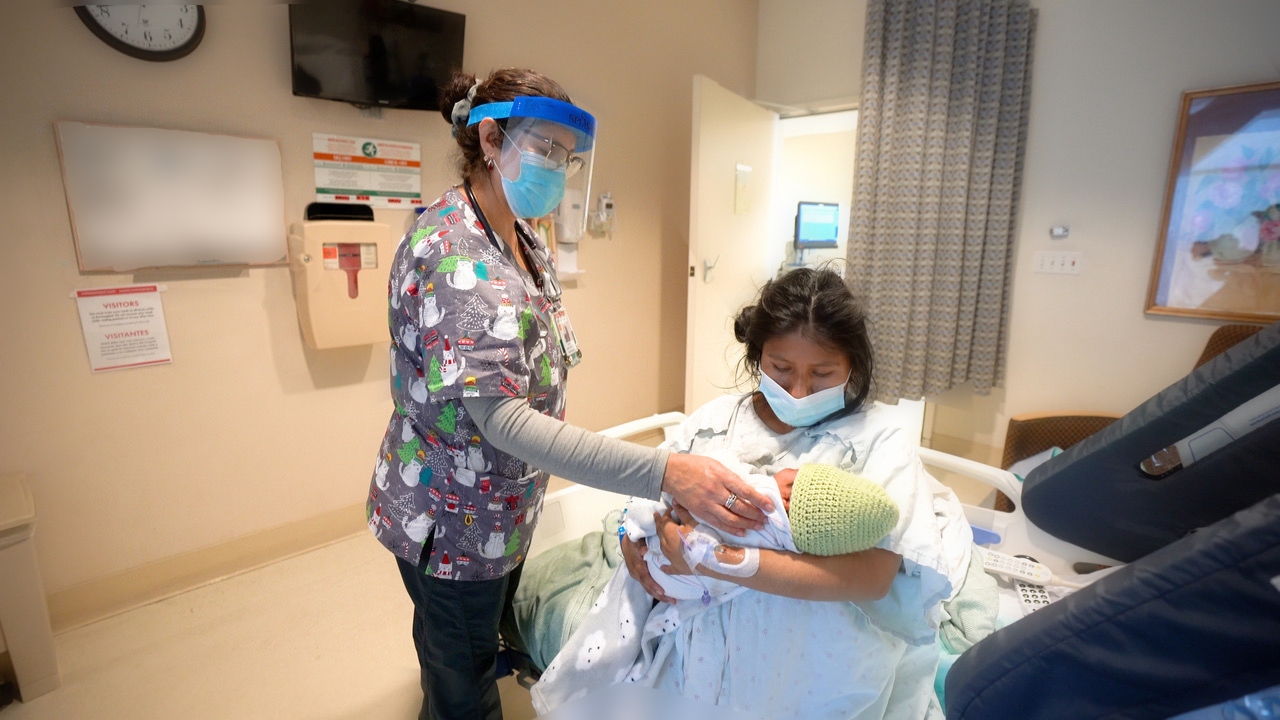 Natividad's work to minimize Cesarean-sections for low-risk births in 2020 has been recognized by the California Health and Human Services Agency with a place on its 2021 Maternity Honor Roll.
To earn a place on the Maternity Honor Roll, hospitals must have a C-section rate of 23.9% or lower for low-risk births. Natividad welcomed more than 2100 babies in 2020. The hospital was among 50 other hospitals statewide that have achieved Maternity Honor Roll status for at least five years running.
The benefits of reducing C-sections can be significant, which is why the California Health and Human Services agency launched this program to encourage hospitals to take action to reduce C-sections for low-risk births. C-sections carry higher risks of complications for both mother and baby. Since childbirth is the number one reason for hospitalization in the U.S. and California, minimizing unnecessary C-sections also helps reduce those risks.
"Natividad physicians and midwives have worked hard over the past decade to develop a culture that uses best practices in caring for our moms," said Chief OB/GYN Surgeon Dr. Peter Chandler.  "This culture has resulted in great maternal outcomes including a low cesarean section rate and a high vaginal birth after cesarean rate."
Natividad's Women and Children's Services' compassionate, high-quality maternity care has earned other important recognitions. In 2020, Natividad was named a top maternity hospital by Newsweek. It was one of the first hospitals to receive the Blue Distinction® Center for Maternity Care designation for delivering quality specialty care safely and effectively. It is also recognized as a Baby-Friendly® birth facility by Baby-Friendly® USA for offering the best level of care for breastfeeding mothers and their babies.