Natividad Radiology Modernization Project Breaks Ground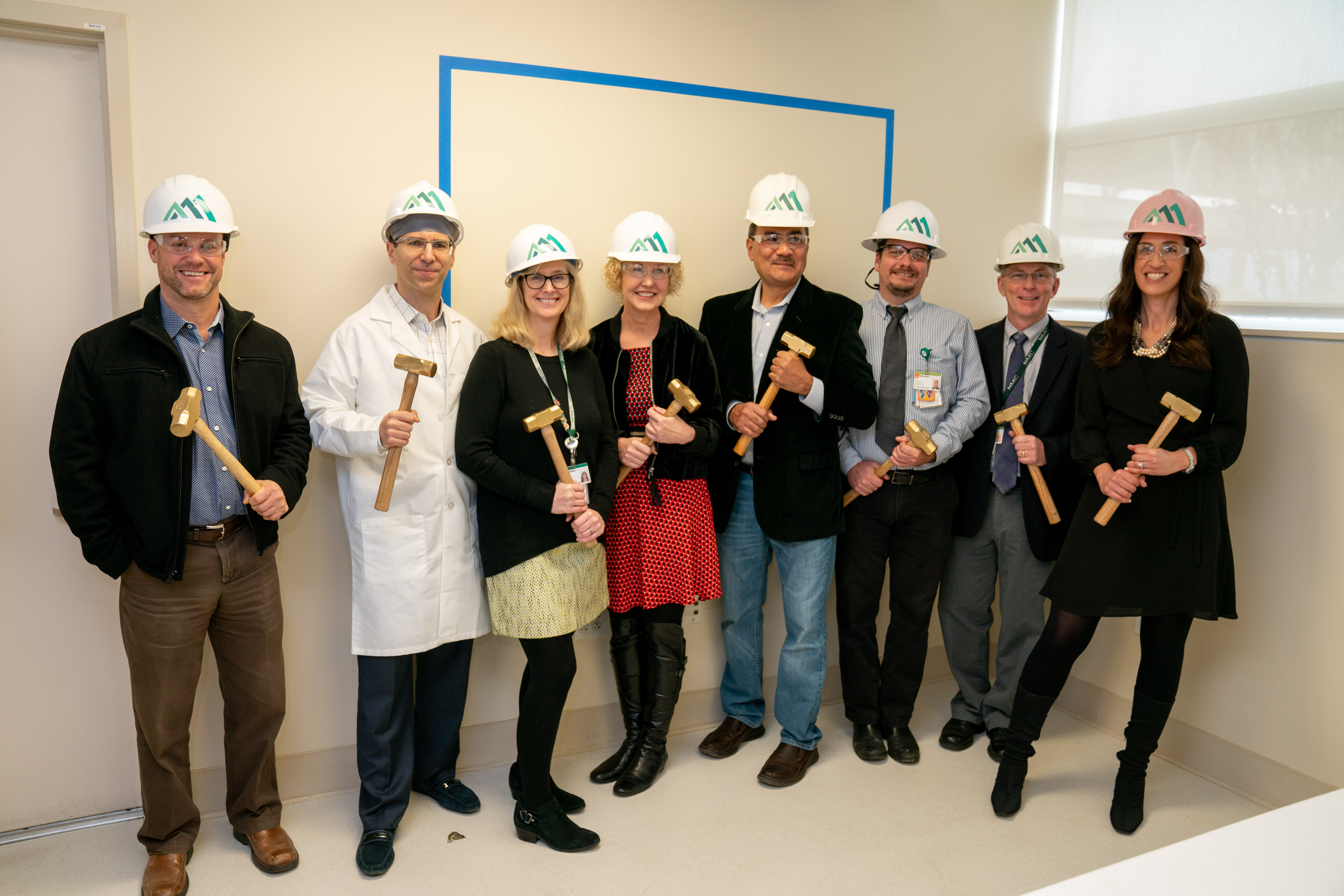 Salinas, Calif. (December 20, 2018)—Today Natividad officially broke ground on the first phase of construction for its Radiology Modernization project. Radiology plays a vital role in patient health care, aiding in disease prevention, early detection, diagnosis and treatment. Last year, Natividad performed nearly 74,000 radiologic procedures.
"This essential project will bring the very latest, state-of-the-art technology to the Radiology Department, adding to the already excellent quality of care Natividad offers patients from across Monterey County," said Assistant Administrator Andrea Rosenberg.
Radiology supports all services at Natividad, including Monterey County's only Level II Trauma Center. It will reduce the movement of injured patients throughout the hospital, speeding diagnosis and improving healing. When complete, Natividad will have a 3 Tesla (3T) MRI Scanner, two 128-slice CT Scanners, a SPECT-CT Nuclear Medicine Camera, a new Interventional Radiology Suite, and a larger Ultrasound Suite.
Rosenberg, Natividad's CEO Dr. Gary Gray, members of Natividad's Board of Trustees – including Marcia Atkinson and John Huerta – Radiology Department leadership and staff, and Natividad's Facilities Projects team donned hardhats and safety glasses to help break down the first wall today in Radiology's expanded location at the hospital. Architectural services firm RBB and Otto Construction were selected as contractors on the project. The multi-million-dollar project is paid for in part by a grant from the Harden Foundation.
Watch the full story here on KSBW.com.