Natividad's Level II Trauma Center Celebrates 5th Anniversary
More than 7,000 severely or critically injured patients received care
Natividad recently celebrated the fifth anniversary of its Level II Trauma Center designation. The Monterey County Emergency Medical Services Agency (EMS) awarded the hospital the designation in January 2015.
During the past five years, Natividad has provided trauma care to more than 7,000 severely injured patients (an average of 1,500 trauma patients each year). Motor vehicle collisions are the top injury — making up more than half of all trauma patients. Falls, assaults, motorcycle and bicycle accidents and pedestrian injuries account for the remaining cases.
Lifesaving Trauma Services
Studies show a local trauma center can improve survival rates by 20 to 25%. Prior to 2015, there was no Level II Trauma Center between Santa Barbara and San Jose, leaving a large geographical area of the Central Coast without access to trauma care.
"Advanced, local trauma care is a vital community service," said Natividad Trauma Medical Director Alex Di Stante, MD. "It eliminates the need to fly critically injured patients to a distant trauma center, allowing families to stay together. This is important for overall patient care and leads to better outcomes."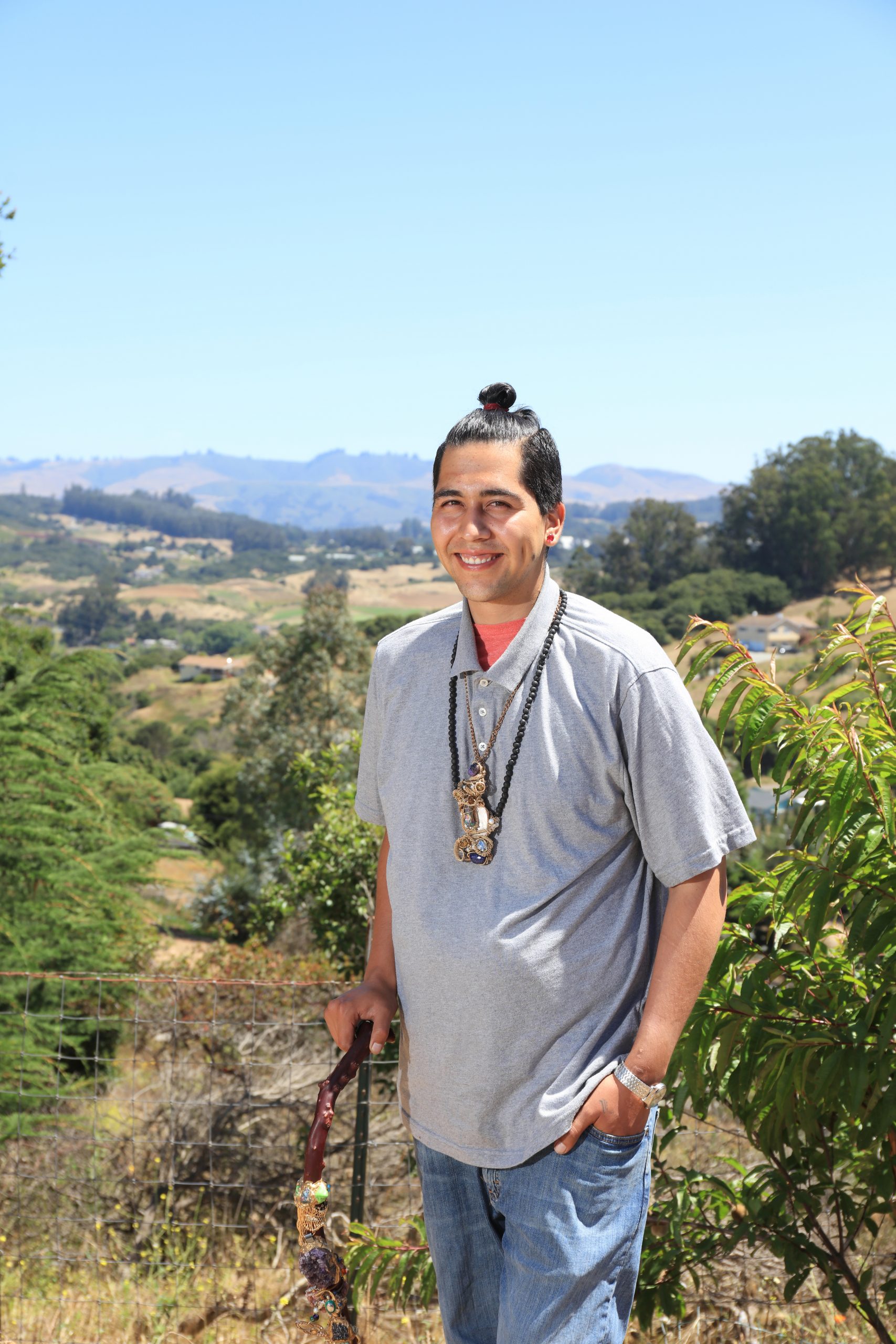 Eddie Jauregui
In 2018, Eriberto "Eddie" Jauregui was hit by a large SUV while riding his bike in Las Lomas. The 24-year-old suffered life-threatening traumatic injuries including a severe brain injury, fractured bones and torn intestines, kidney and liver. By the end of his four-month hospital stay, he was able to transition to a wheelchair. He continued in daily, intensive out-patient treatment, and in March — roughly a year after his accident — Eddie began walking with a cane for several feet at a time.
"Eddie is a miracle," said his mother Eva Jauregui. "If we would have gone to another hospital, I don't think he would have made it. Natividad gave him strength."
The American College of Surgeons recognized Natividad's lifesaving work with a three-year verification in November 2018. The verification process was time-intensive, taking 12 months of diligently gathering data and requiring multiple layers of oversight.
"The American College of Surgeons verification confirms Natividad has been providing optimal care to the critically injured patients and our outcomes are evidence of this high standard of care we have implemented," said Natividad Trauma Program Manager Julie Ramirez.
A Growing Trauma Team
Natividad recently hired two more expertly trained trauma surgeons to join its team, Thai Lan N. Tran, MD and Nicholas Paul Rottler, MD. The trauma team now includes seven surgeons, dozens of highly-skilled surgical specialists, eight trauma nurse practitioners, nurses, technicians and support staff. They stand ready 24 hours a day, 7 days a week to provide life-saving care for patients with critical traumatic injuries.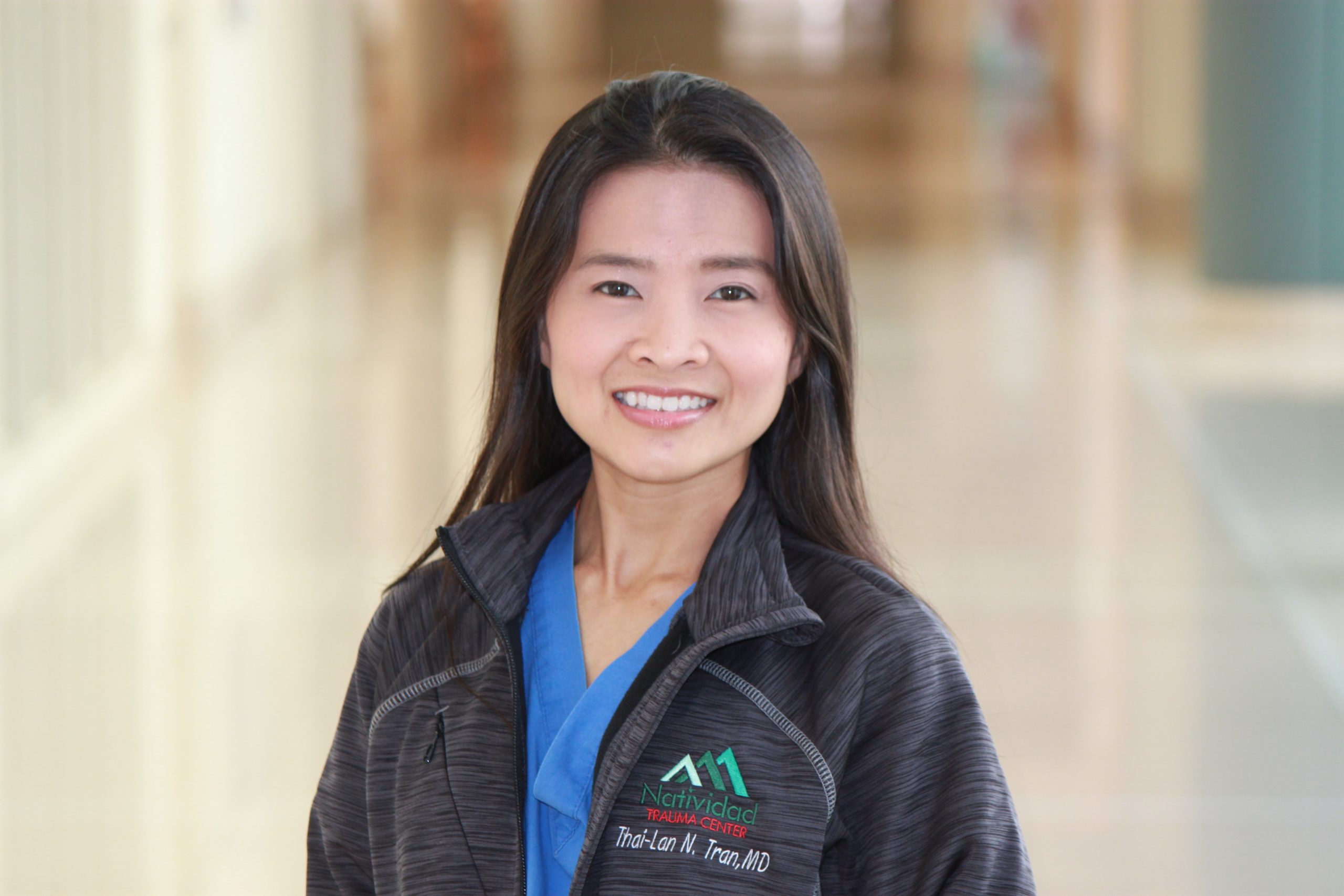 Dr. Tran
Dr. Tran is a double board-certified trauma/critical care surgeon who completed her residency at UC Irvine Medical Center and fellowship at Jackson Memorial Hospital in Miami, Florida. She most recently served as a trauma surgeon at St. Francis Medical Center and Pomona Valley Medical Center in the Los Angeles area.
"I truly feel like the Natividad team is a family," said Dr. Tran. "We are all committed to serving our patients and providing the best care."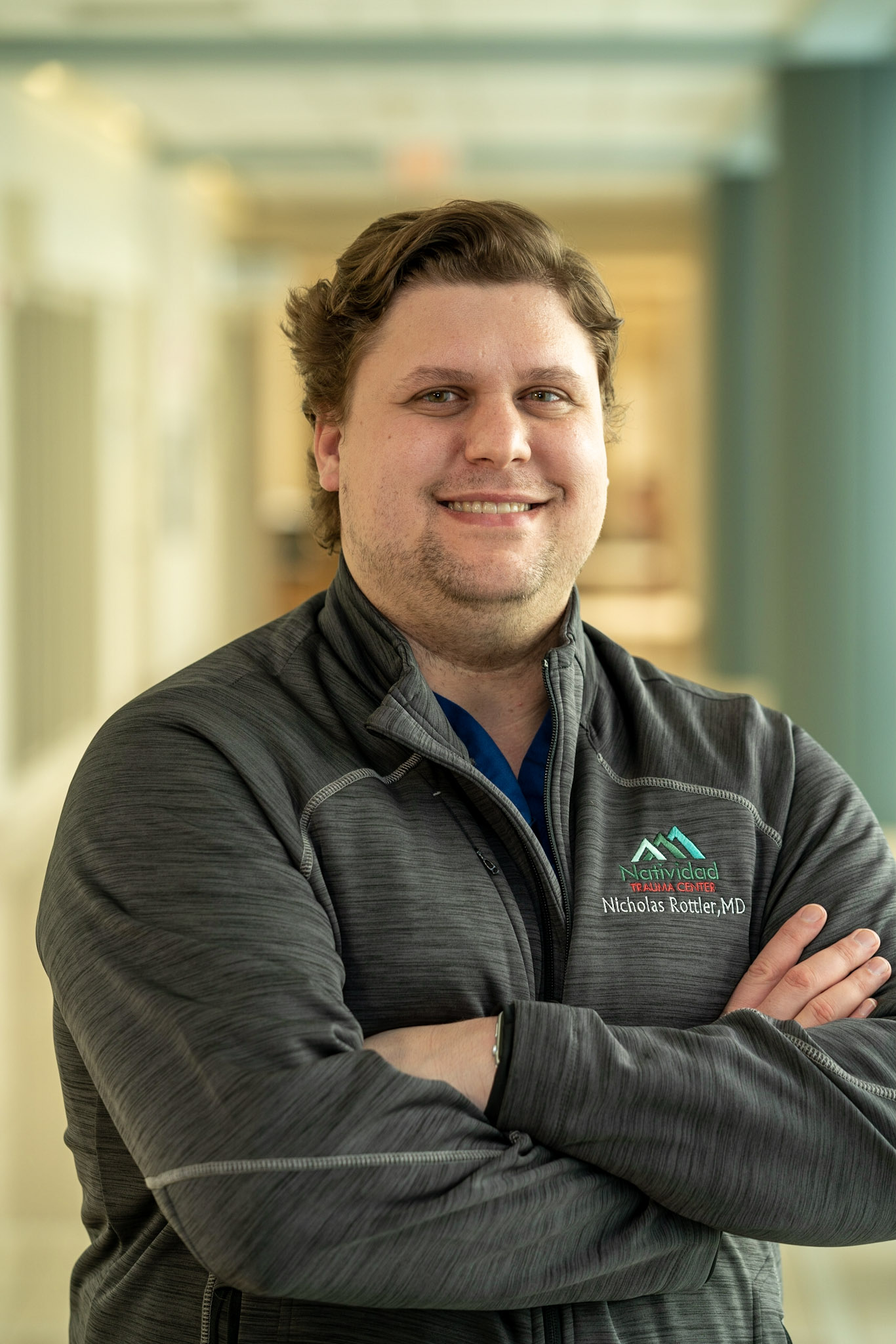 Dr. Rottler
Dr. Rottler received his doctorate from Saint Louis University School of Medicine, where he also completed a general surgery residency. He completed his surgical critical care fellowship at Cedars Sinai Medical Center.
"I have always had a passion for helping people, especially after traumatic events when they are most vulnerable," said Dr. Rottler. "Joining the team at Natividad gives me a chance to become a part of an excellent medical center and a great community."
Natividad's trauma program offers nationwide education to its physicians, residents, advanced practice nurses and critical care nurses. The hospital also works extensively to offer education and injury prevention resources to community members. These programs include: Stop the Bleed, a national public education campaign that teaches how to recognize and stop bleeding until medical help arrives; The CHOICE Program, a violence intervention program for victims of violence; A Matter of Balance, an evidence-based fall management workshops for older adults; and Impact Teen Drivers, an evidence-based program that brings awareness and education to teenagers, their parents and community members about all facets of responsible driving.
For more information about trauma services at Natividad, visit Natividad.com/trauma-center.