Natividad's Dr. Melissa Nothnagle Presented with Prestigious Academic Leadership Award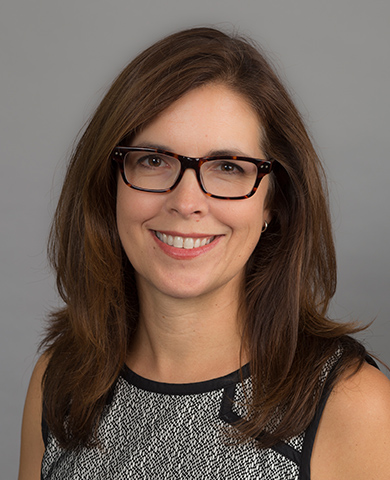 Dr. Melissa Nothnagle, Natividad Family Medicine Residency Program Director, has been awarded the Gold Level Program Director Award from the Association of Family Medicine Residency Directors (AFMRD). The award recognizes top residency program directors nationwide in their contributions to family medicine education.
The AFMRD award program consists of three levels — bronze, silver and gold. Gold level awardees are recognized for their completion of significant accomplishments in training, performance, advocacy and tenure.
"This award is well-deserved and a great recognition of all of the tremendous work that Dr. Nothnagle has done for Natividad," said Dr. Christopher Carpenter, Natividad Chief of Staff. "She is an exceptional leader, teacher, mentor and clinician. We are so fortunate to have such an amazing physician leader shaping the medical landscape of Monterey County for years to come."
Since arriving at Natividad in 2017, Dr. Nothnagle has advanced the UCSF-affiliated residency program and the family medicine department to new levels of excellence. Her efforts include recruiting national-caliber faculty and developing new fellowships in community medicine and global health, programs that are dedicated to the medically underserved. She has also expanded the community medicine curriculum, enhanced the resources for physicians in training and strengthened community partnerships.
"This past year, Dr. Nothnagle worked tirelessly to ensure that the education of our residents and faculty wasn't compromised because of the pandemic," said Dr. Walter Mills, Natividad Director of Medical Education/DIO and Family Medicine Residency Associate Program Director. "She is dedicated to healthcare equity and access and cultivates relationships with community partners that help bring that vision to life."
Dr. Nothnagle currently serves on the Academic Council of the AFMRD's National Institute for Program Director Development Fellowship where she guides and mentors other program directors— a true testament to the national respect she has earned.
"I am humbled to receive this honor, said Dr. Nothnagle. "Working with residents to help advance and empower their future in the medical field is incredibly gratifying."
For more information about the Natividad Family Medicine Residency program, visit https://www.natividad.com/residency/.