3 Easy Steps to Strengthen Your Back
Get stronger abdominal muscles and a stronger back that's less prone to pain in just a few minutes a day. Before you get started, warm up a little with a quick walk or march in place. You can do lying down exercises on a flat surface that you're most comfortable with, for example, a bed or floor — grab a yoga mat or blanket to cushion yourself if needed. Consistency is key! You'll get the best results after at least several weeks of daily practice.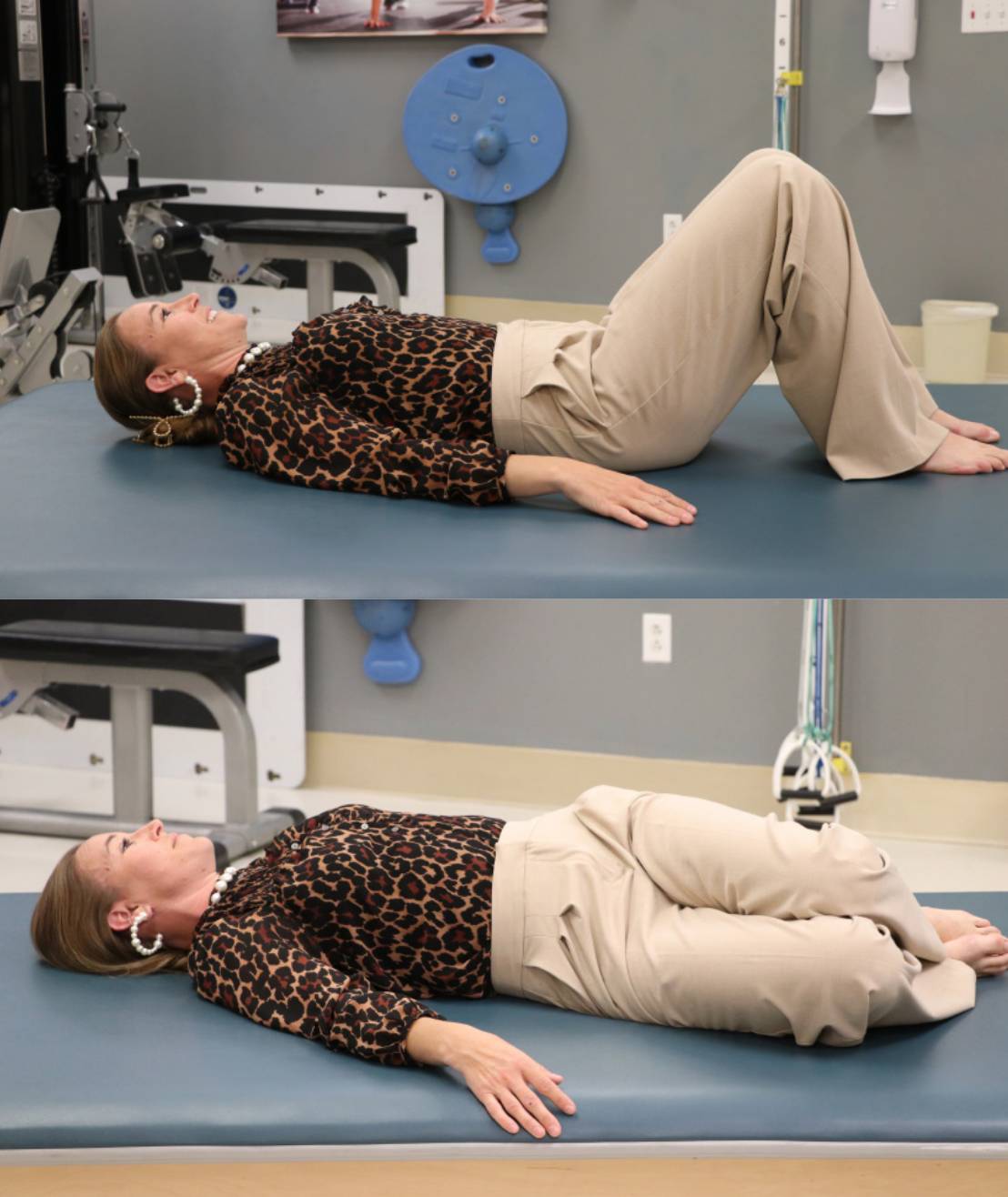 Lying Trunk Rotation  A lying down exercise
While keeping your shoulders and your feet on the ground or bed, bend your knees up. Then, while keeping knees together, slowly lower your knees to the right as far as you can comfortably while keeping your shoulders on the ground. Then, return to the center start position and lower your knees to the left, as far as you can comfortably. Aim for 3 sets of 10 daily.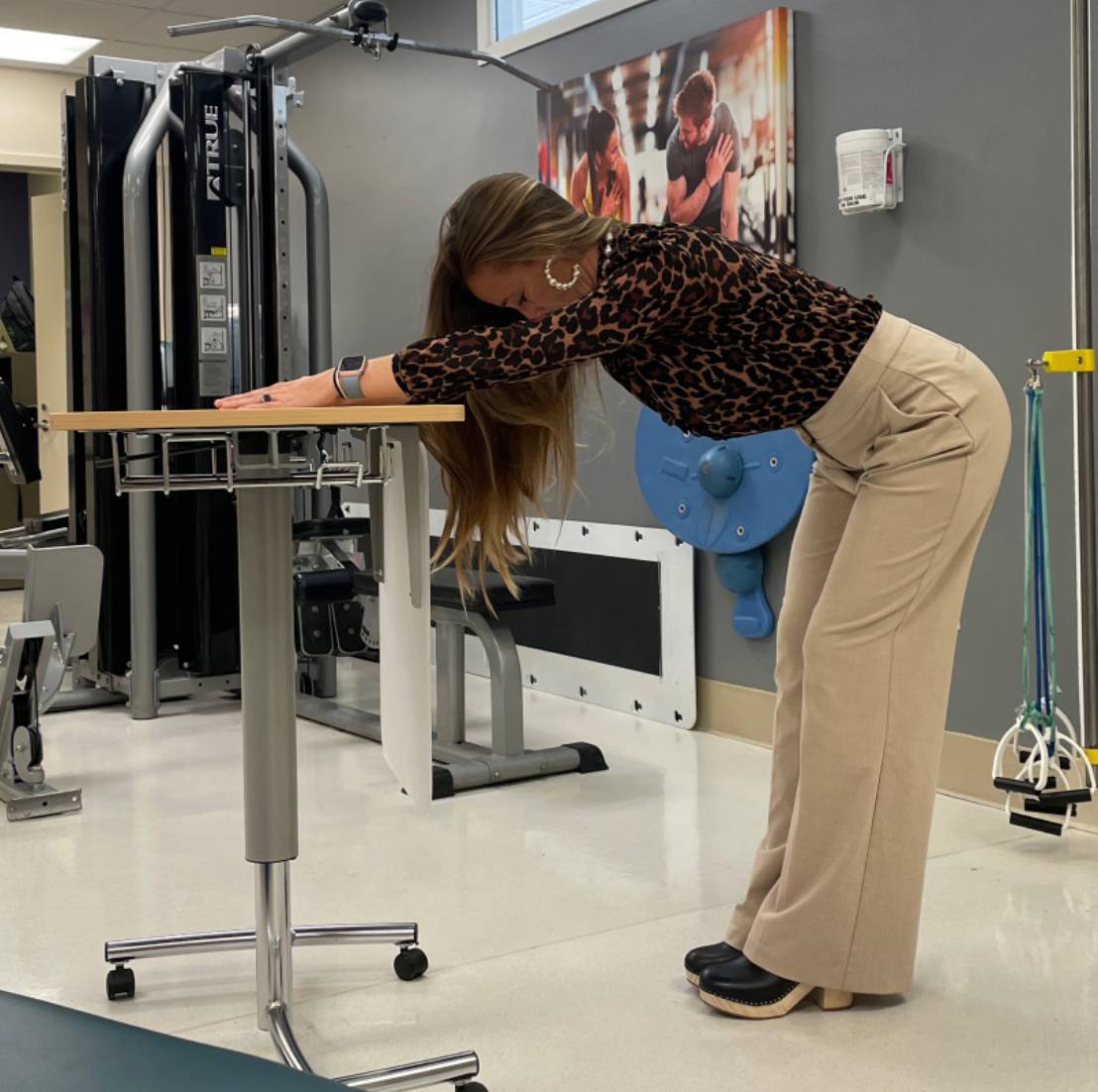 Standing Child's Pose  A standing up exercise
Stand at a counter, table or desk that is a comfortable height for you. Reach out and place your hands on the counter. Keep your arms straight, then slowly walk backward to stretch your back and arms gently. You should bend at the hip, and your back should remain as straight as possible. Hold for 10 seconds. Aim for 3 to 5 sets of 10-second stretches throughout the day.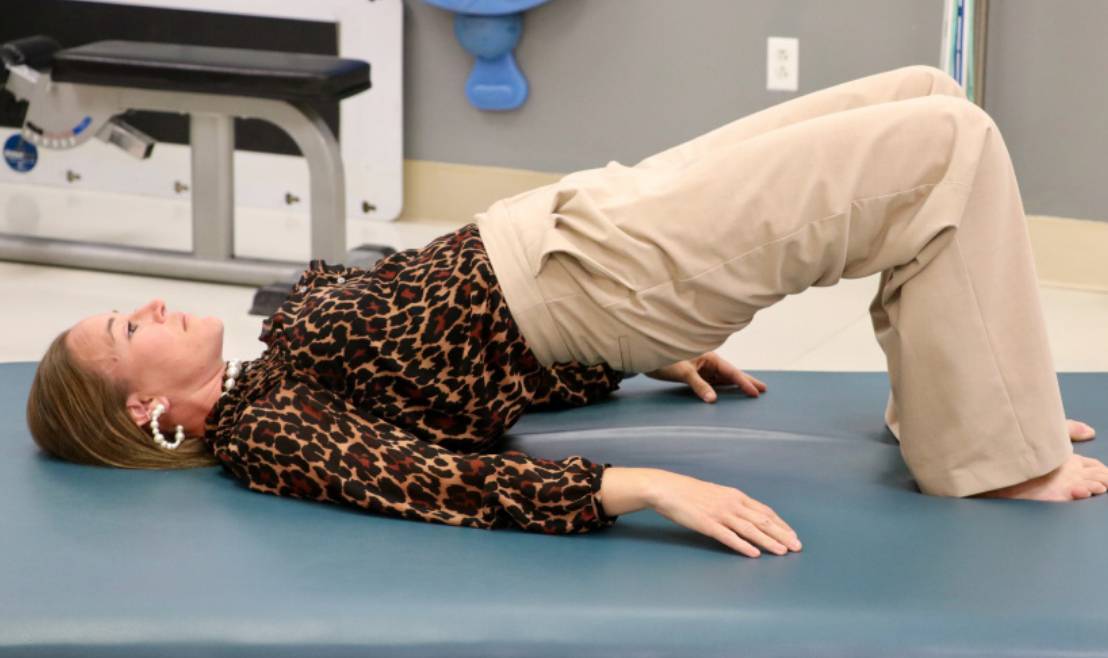 Bridge  A lying down exercise
Lie on your back and keep your shoulders and feet on the ground while you bend your knees. Lift your hips off the surface as far as you can comfortably go. Then, pause for a count of 6 seconds, squeezing your glutes. Gently lower hips back to the surface. Aim to start with 1 or 2 sets of 10 and work up to 3 sets of 10 daily.
New to Exercise? Talk with your health care provider before you start any new exercise plan. Discuss how much and what types of physical activity are safe for you. Even modest amounts of physical activity are good for your health. A little soreness is normal. Pain is not.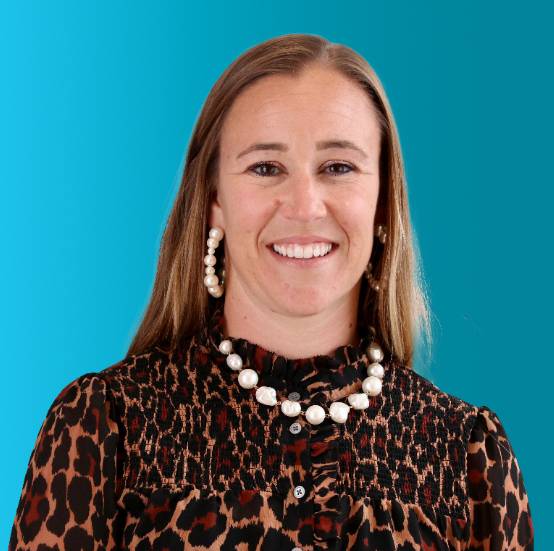 Blair Limon, PT, DPT
Manager of Therapy Services
Blair Limon manages Natividad's Therapy Services. Outpatient rehabilitation services are provided for patients by referral and self-referral, including physical, occupational and speech-language therapies. Rehabilitation services provide evaluations and treatments for all ages and physical conditions. The goal of these services is to restore, maintain and improve the patient's optimum level of self-care, responsibility, independence and quality of life after experiencing an injury or illness.