Farmers' Market at Natividad Opens May 15, 2019
Farmers' Market at Natividad Opens May 15, 2019
The Everyone's Harvest Market held Wednesdays from 11:00 am to 3:30 pm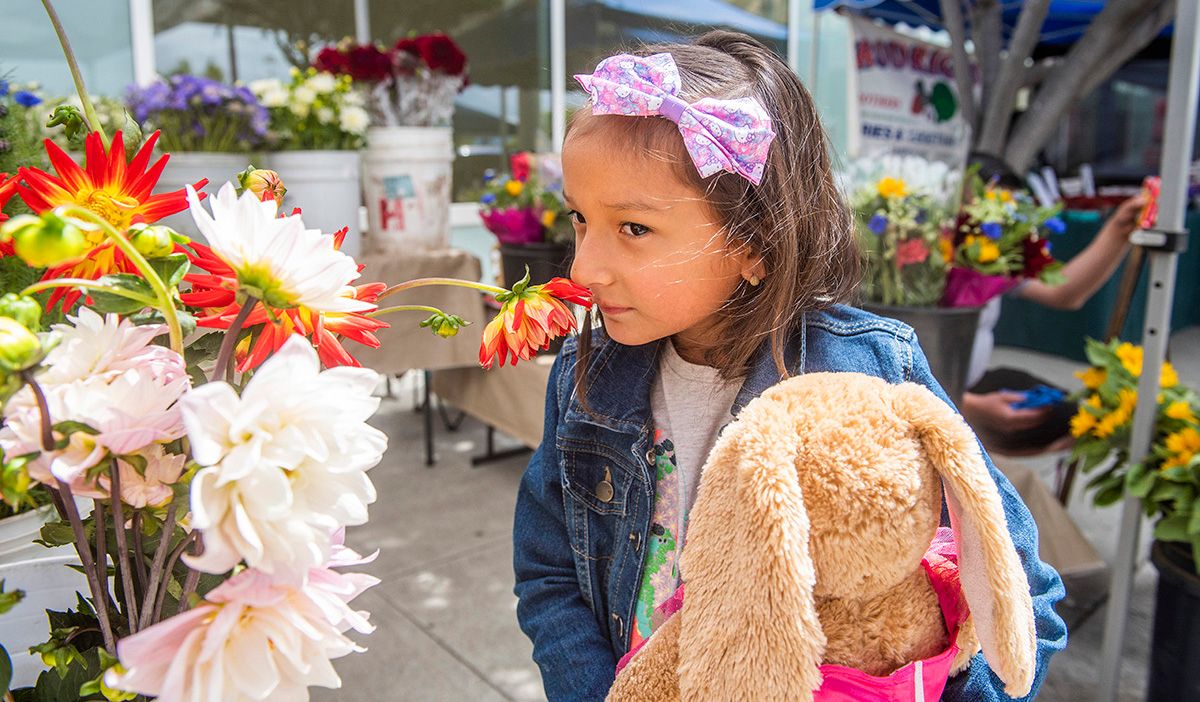 Natividad launches its popular weekly Farmers' Market on Wednesday, May 15.
The California Certified Farmers' Market, run by Everyone's Harvest, is held every Wednesday from May 15 through October from 11:00 am to 3:30 pm outside of Building 200, Outpatient Services, located at 1441 Constitution Blvd.
"The market is part of Natividad's ongoing commitment to promoting wellness and healthy eating," said Natividad Assistant Administrator Andrea Rosenberg. "We hope our community and Natividad's staff and patients take advantage of the opportunity to shop for fresh produce, foods and more at our weekly market."
Natividad's Farmers' Market features fresh, high-quality fruits and vegetables, many of which are certified organic, flowers, live plants, and unique gifts from small-scale family farmers and local independent businesses. Shoppers support local California growers and entrepreneurs in the Salinas community, Rosenberg said.
Vendors participating this year include Stackhouse Brothers, Rodriguez Ranch, Golden Flowers, Gallardo's Organics, Mai Thai Cuisine, Mix of Flavors, Chava's Corn, Fruitas Fresca Barajas, Perfect Crumb, The Bearded Bean, Castellano Organic Farm, Hummus Heaven, and Luke's Mobile Massage.
The Farmers' Market 2019 lineup also features regular cooking demos and tastings from local chefs, Everyone's Harvest team members and hospital staff members. Attendees of these demos enjoy a sample of the featured recipe and take home a recipe card. The cooking demonstration dates and chefs are posted at Everyone's Harvest's webpage at everyonesharvest.org.
The first cooking demo is at noon on May 15 and features renowned Monterey Peninsula chef Brandon Miller. Currently the executive chef at il Grillo in Carmel, Miller is formerly executive chef at Stokes Adobe, Mundaka and Alvarado Street Brewing Company. Miller plans to make Warm Summer Squash Salad and tastings are provided.
For more information about Natividad's Farmers' Market, please call (831) 755-4111 or visit www.natividad.com.