Monterey Bay Aquarium Lends Ultra-Cold Freezer to Natividad for COVID-19 Vaccine Storage
The first shipments of vaccine needed to control the COVID-19 pandemic have arrived in Monterey County — and an ultra-cold freezer from Monterey Bay Aquarium is now storing Natividad Medical Center's allocation. Watch our video to learn more or read the story.
Natividad is one of three hospitals in the county that received the Pfizer-BioNTech vaccine in the first round of shipments.
The first doses of the Pfizer vaccine arrived at the hospital on Dec. 17, shortly after the U.S. Food and Drug Administration granted it emergency use authorization. Based on public health guidance, Natividad is prioritizing those first vaccines for health care workers based on COVID-19 exposure risk.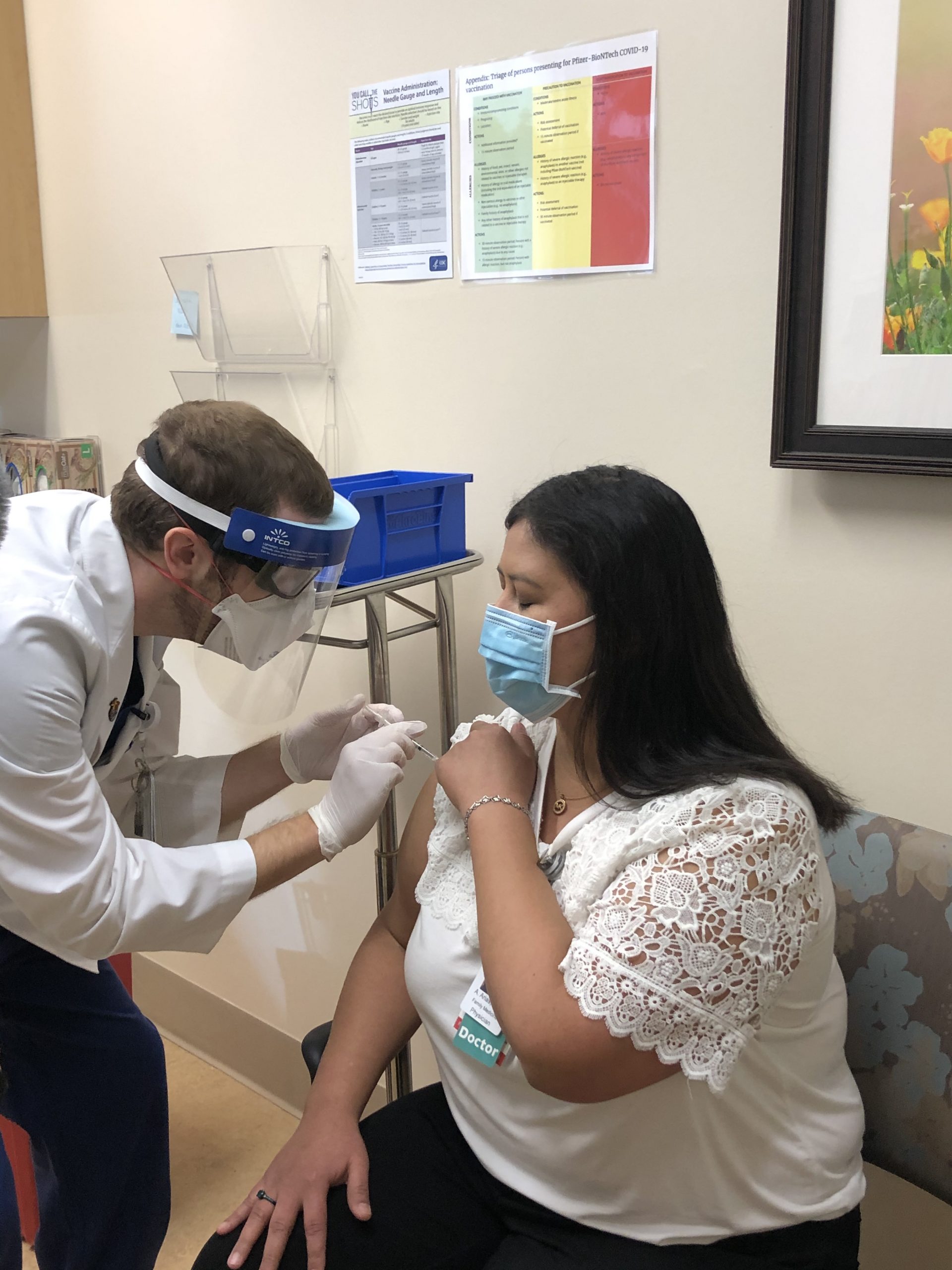 The first recipients of the vaccine include hospital staff members that work physically in high-risk clinical care areas, including environmental services, nurses, physicians, patient transport and interpretation. Natividad serves a significant percentage of the county's essential workers living in the Salinas Valley, making vaccine distribution especially critical.
A week before vaccines arrived, Natividad was awaiting delivery of its freezer to hold the vaccine at minus 94 degrees Fahrenheit (minus 70 degrees Celsius). Natividad Foundation, the nonprofit that works to strengthen Natividad, purchased the freezer with its donors' financial support.
That's when the Aquarium stepped up to help its neighbor by loaning an extra freezer that met Pfizer's specifications. It was delivered to the hospital on Dec. 11, days before Natividad received its first 975 doses of vaccine.
"We planned to hold the vaccine on dry ice, but that would have been a lot of extra work," said Natividad Assistant Administrator Andrea Rosenberg, who oversees operations for the hospital. "We are very grateful to the Aquarium for our collaboration."
While the freezer is on loan to Natividad, the Aquarium has a second freezer to serve all of the Aquarium's needs.
"We're glad the Aquarium can help in an unexpected way to control COVID-19 in Monterey County," said Aquarium veterinarian Dr. Mike Murray. "Ultra-cold freezers are in high demand across the country. We're honored to provide this freezer to the hospital while waiting to take delivery on its own. It's the perfect place to store the Pfizer vaccine."
Many hospitals across the nation opted not to purchase the specialized freezers needed to store the Pfizer vaccine, which can cost $5,000 to $15,000. The Moderna vaccine, which received emergency use authorization on Dec. 17, requires minus 4 degrees Fahrenheit (minus 20 degrees Celsius) and can be stored in a standard freezer.
"We'll only be able to weather this crisis if everyone pitches in and does their part to help," said Aquarium Public Affairs Director Barbara Meister. "We're all in this together, and the Aquarium is fully committed to helping Monterey County in its COVID-19 response."