Monterey County Hospitals and County Entities Partner on Countywide Health Assessment and Plan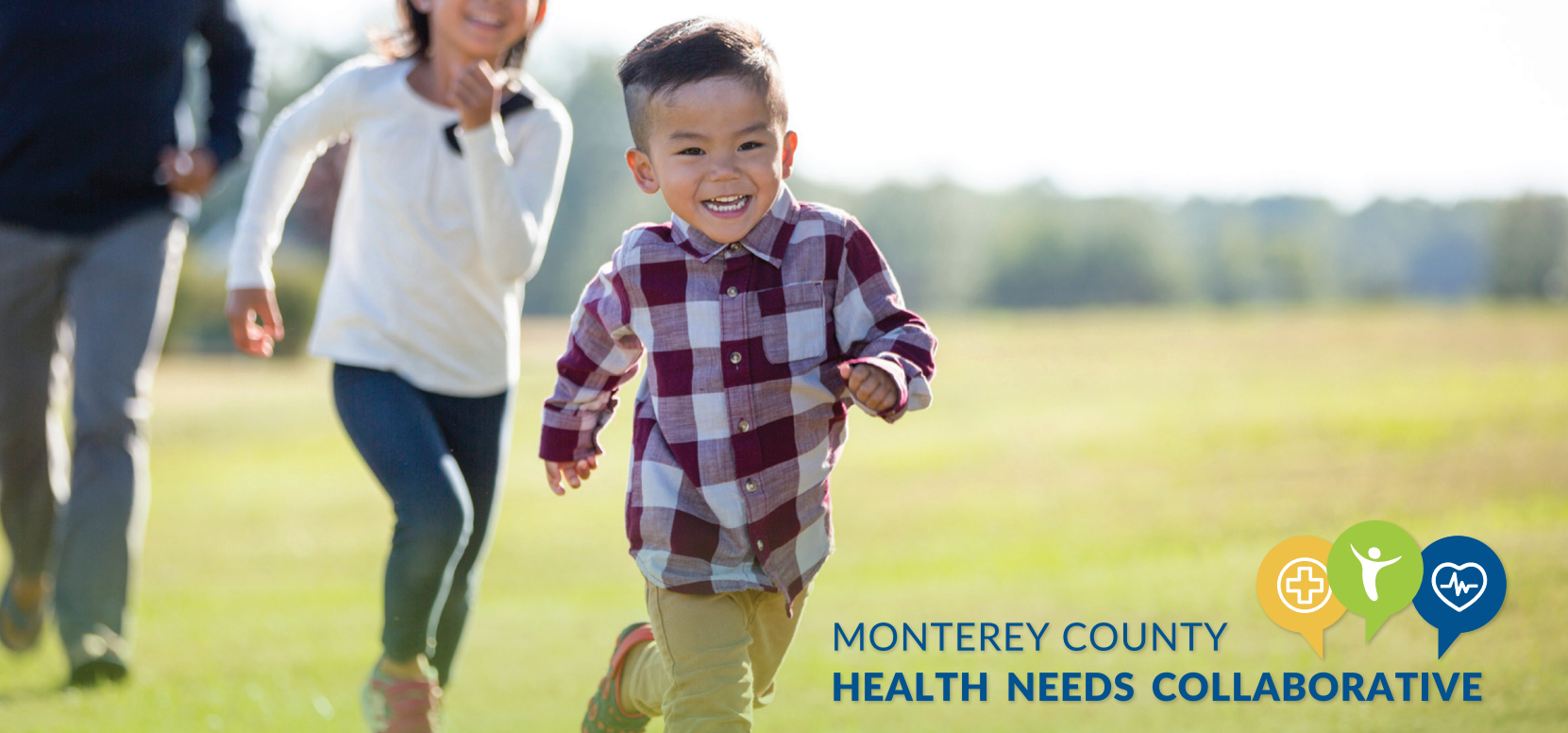 Six organizations are teaming up to address the major health needs of residents of the Monterey Bay and Salinas Valley regions. The newly formed Monterey County Health Needs Collaborative is a partnership between Community Hospital of the Monterey Peninsula, Salinas Valley Memorial Healthcare System, Mee Memorial Healthcare System, Natividad, the Monterey County Health Department, and United Way Monterey County. The Collaborative was formed to more effectively identify, address, and improve the health and well-being of the local community.
This same group of organizations have worked closely throughout the COVID-19 pandemic by providing coordinated education, resources, vaccinations, testing, and more for Monterey County residents. It was a natural next step to continue these alliances to better coordinate resources and efforts moving forward for the greater good of the community. Nonprofit hospitals must complete a community
health needs assessment every three years, and health departments are required to do a health assessment every five years. Typically, organizations do the assessment and address issuesindependently. Through the Monterey County Health Needs Collaborative, the hospitals, in partnership with the Monterey County Health Department and United Way Monterey County, are working with a professional survey firm and the California Hospital Association to conduct public surveys to yield anonymous and confidential health, social and economic data. The information along with other fact based input will allow the organizations to prioritize and address the most pressing health needs.
"The hospitals in Monterey County are known to address the most urgent healthcare needs of our communities," says Dr. Steven Packer, president/CEO, Community Hospital of the Monterey Peninsula. "And, that commitment goes beyond traditional hospital care to identifying preventive and clinical services to those who need it the most, including better access to care and services where it can make
a real impact."
Professional Research Consultants (PRC), a public opinion research consultant, is conducting bilingual phone and online surveys for Monterey County residents. Your trusted local healthcare providers are urging community members to participate in the confidential 10-minute online survey at www.healthymontereycounty.org.
"The public can play a critical role in helping shape future health and wellness services," says Pete Delgado, Salinas Valley Memorial Healthcare System President/CEO. "Survey responses provide a blueprint aimed at closing the gap of healthcare inequities. We want everyone to have access to the services they need and deserve."
With the information from these surveys, combined with other public health data, the Collaborative will work to identify trends and develop ways to address the largest local health and social needs. Once this publicly reported assessment is complete, community organizations may use it for everything from planning to grant reporting for health outcomes. The Community Health Needs Collaborative partners will be able to work from the same data set and with the same assessment tools to identify trends and major health issues. Other county organizations and partners can then also work individually and collectively to create or enhance programs to respond to community health needs.
"The more we know about the unmet healthcare needs of our communities, the more hospitals, public health officials, and local organizations can do to make the Monterey region a better place to live for everyone," says Jo Coffaro, Regional Vice President of the Hospital Council of Northern and Central California. "The community health needs assessment is a vital tool for identifying Monterey County's top health concerns, and our collaborative partnership will result in a comprehensive and coordinated effort to improve the health and well-being of our region."
Past efforts from community health needs assessments have steered funding, resources, and programs to improve access to healthcare and provide more programs to address treatable health conditions such as diabetes and heart disease.
"Monterey County Health Department is excited about how this collaborative assessment process has provided another way for all of us to work together to address identified health needs in our communities," says Elsa Jimenez, Director of Health Services for Monterey County. "By working together we will make Monterey County an even healthier place to live, work and play."
How can residents participate?
Community members can participate by filling out online survey which is highly confidential and anonymous. The to access the survey and to get more information about the Monterey County Health Needs Collaborative, visit www.healthymontereycounty.org.