Natividad Hosting Impact Teen Drivers Workshop April 13, 2019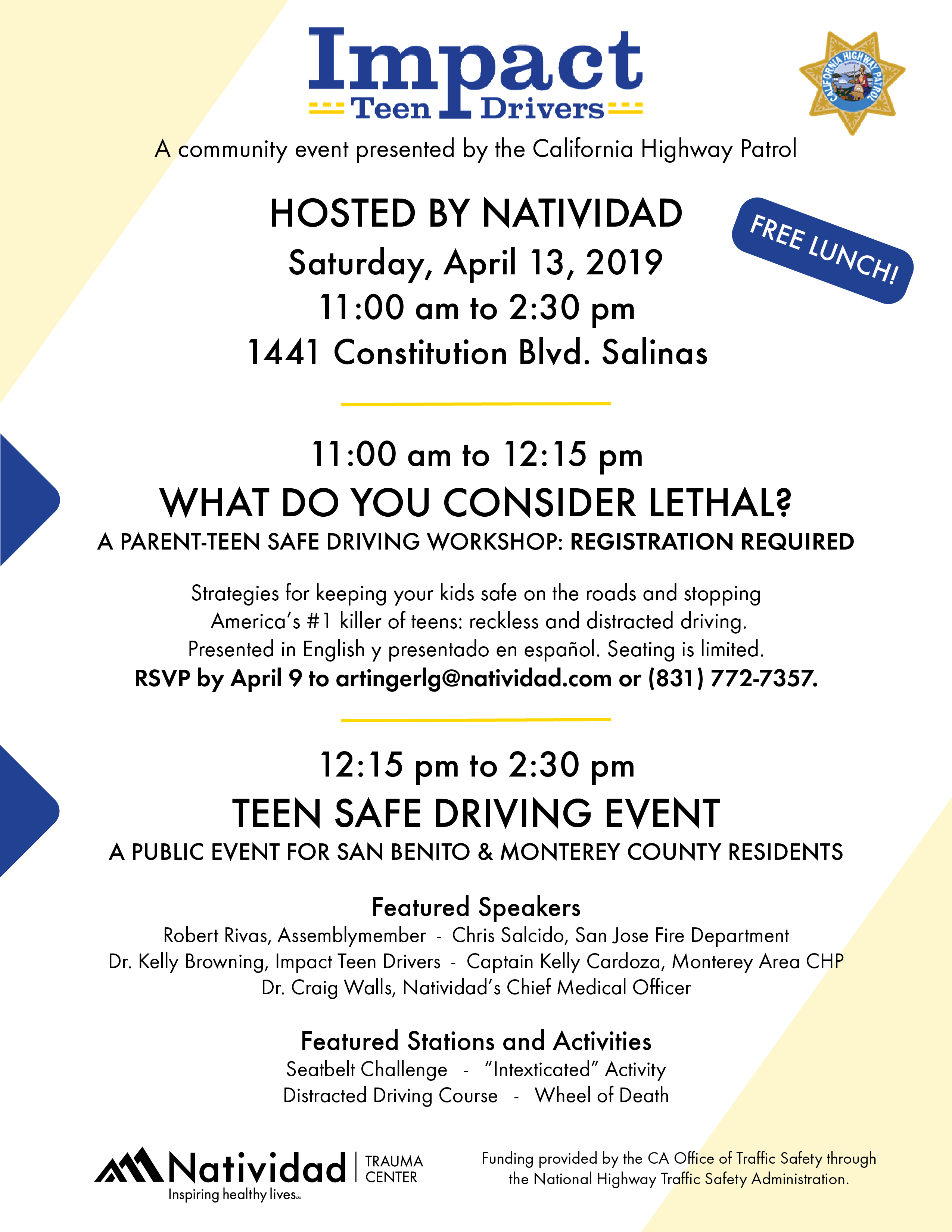 Reckless and distracted driving is America's #1 killer of teens. Currently, San Benito County is ranked third in the state for teen fatalities resulting from traffic collisions and Monterey County is ranked tenth on the same list. In an effort to save lives, the California Highway Patrol (CHP) has received additional funding from the California Office of Traffic Safety, which helps provide awareness and education to teenagers, their parents, and community members about responsible driving.  The CHP's Hollister-Gilroy Area and Monterey Area offices is partnering with Natividad to discuss the issue and stress the importance of working with the community to address the problem.
Teens and their parents are invited to join Natividad for Impact Teen Drivers from 11:00 am to 2:30 pm on Saturday, April 13. Registration is required for this potentially lifesaving workshop. RSVP by April 9 to Lorraine Artinger, RN at artingerlg@natividad.com or (831) 772-7357.