First Confirmed Cases of COVID-19 among Monterey County Residents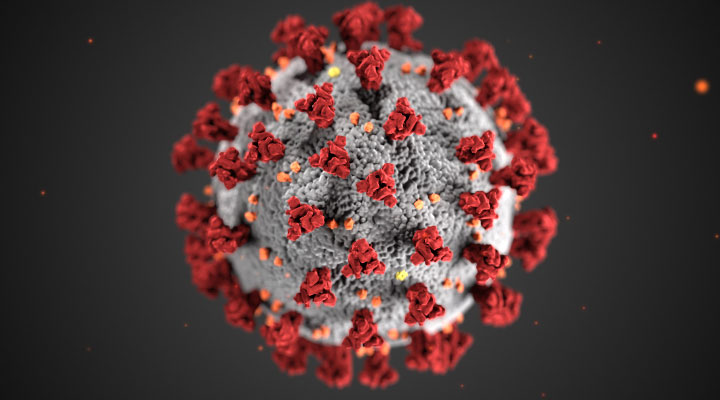 The Monterey County Health Department announced today that two Monterey County residents tested positive for novel coronavirus disease, also known as COVID-19.  These are the first laboratory-confirmed cases among residents of Monterey County.  The tests were performed at the Monterey County's Public Health Laboratory, which began testing for COVID-19 on March 6th.  The Monterey County Public Laboratory has performed nearly 100 tests for COVID-19 since March 6th.
Public health investigations are still underway, but the Monterey County Health Department believes these infections were likely acquired during international travel.  In consultation with the Health Department, the individuals presented to a local emergency department.  They were quickly isolated and evaluated utilizing protocols develop and implemented by local hospitals to prevent the spread of COVID-19 in the health care setting.  The Monterey County Health Department commends the individuals and their health care providers for taking proactive steps to reduce further transmission.
The individuals are recovering at home in isolation until cleared by the Monterey County Health Department.  The individuals are cooperating with the Monterey County Health Department in their investigation.  The Monterey County Health Department is contacting other people who may have been in close contact with the individuals in recent days to determine if additional testing and quarantine management is needed.  The Monterey County Health Department will notify the public immediately should the investigation indicate further action and precautions are necessary.
"Our public health and health care systems have been planning and preparing since early January.  We anticipated that we would see cases of COVID-19 in our county.  Now, we must continue to practice behaviors that will reduce the spread of all respiratory illnesses including COVID-19."  states Dr. Edward Moreno, Monterey County Health Officer and Director of Public Health.  All Monterey County residents should:
Wash your hands often with soap and water for at least 20 seconds. If soap and water are not available, use an alcohol-based hand sanitizer.
Avoid touching your eyes, nose, and mouth with your hands.
Avoid close contact with people who are sick.  Stay at least 6 feet away from ill individuals.
Clean and disinfect frequently touched objects and surfaces.
Avoid crowds and large gatherings.
In addition, per Governor Newsom's March 16 directive, older adults, individuals with compromised immune systems, and individuals who have serious chronic medical conditions like heart disease, diabetes, and lung disease should take the additional following steps:
Remain at home until further guidance is issued.
Cancel any non-essential travel, appointments, etc.
For routine medical care, contact your health care provider to discuss rescheduling.
If you do feel ill:
Stay home until you feel better.  Avoid public or crowded areas.
Cover your cough or sneeze with our elbow or a tissue, then throw the tissue in the trash. Do not cover coughs and sneezes with your hands.
Clean and disinfect frequently touched objects and surfaces.
Consider the use of over-the-counter medications to reduce symptoms of fever, coughing, and congestion.
Reserve emergency room visits for serious illness and medical emergencies like injuries, difficulty breathing, chest pain, and altered levels of consciousness; and
Call your medical provider before visiting the office. Most otherwise healthy individuals with mild respiratory symptoms may not need to see a medical provider. He or she may advise you to stay home, to come into the office for evaluation and wear a mask, or to go to an alternate care location like an emergency department if you are severely ill.
For more information about 2019-nCoV, please visit:
Or call:
Monterey County Health Department's Communicable Disease Unit at 831-755-4521