Board of Trustees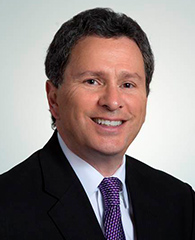 Mitchel L. Winick
Board Member | President and Dean, Monterey College of Law
Mitchel has served as President and Dean of the Monterey College of Law since 2005. Over the past 10 years, he has engaged as a community leader in the improvement of higher education in the Monterey Bay area. Prior to coming to the Central Coast, Mitchel served in a variety of administrative and education roles for several statewide professional law offices in Texas. Mitchel received a Bachelor's of Arts from the University of the Pacific and Doctor of Jurisprudence from the University of Houston Law Center.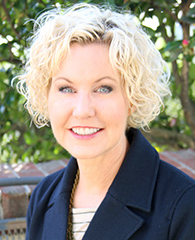 Marcia V. Atkinson, CPA, MST
Board Chair | CPA & Shareholder, Jeffrey Wriedt & Co.
For over 23 years, Marcia Atkinson has been a CPA and shareholder with Jeffrey Wriedt & Co., a local company with a concentration in accounting and tax services for small businesses, individuals and non-profits. Marcia received her Master of Science degree in Taxation from San Jose State University and a Bachelor of Science degree in Business Administration, with an Accountancy Option, from California State University, Fresno. Her professional affiliations include memberships in the California State Board of Accountancy, American Institute of Certified Public Accountants, California Society of Certified Public Accountants, and Cal Society of CPAs as technical reviewer of educational materials. Marcia has an exemplary record of volunteer service to our community. Her current community service includes Entre Nous Society, Gathering for Women, Loaves and Fishes, San Carlos Cathedral and SpectorDance.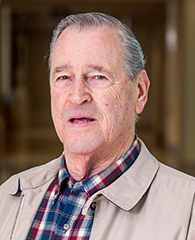 Michael T. Payne
Vice President | Community Member
Michael Payne has more than 30 years of professional experience in the Monterey County agricultural business community with a primary focus on production and general management in the vegetable industry. Since retiring in 1996, Michael has served in leadership positions on numerous boards and committees including the Salinas Valley Chamber of Commerce, the Salinas Union High School District, the United Way, and the Salinas Senior Center. He received a Bachelor of Science Degree from the University of California, Davis in agricultural production. He served in the United States Navy aboard destroyers in the US Pacific Fleet receiving an honorable discharge as a Lieutenant in 1965.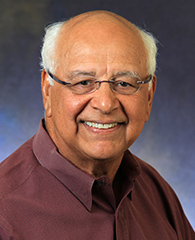 Fernando R. Elizondo, EdD
Board Member | President & CEO, Elizondo Educational Strategies, Inc.
Fernando Elizondo brings to the board 38 years of education experience as a classroom teacher, school site principal, central office administrator and 15 years as a superintendent of schools. Additionally, he served two terms on the Ventura Community College Board. He received his Bachelor's degree from Humboldt State, a Master's Degree from Baylor University and Doctorate from the University of Southern California.
Upon retirement as the Superintendent of Schools of the Salinas Union High School District Fernando formed an all-inclusive consulting firm Elizondo Educational Strategies, Inc. which specializes in working with school boards in the implementation of strategic planning and conducts executive searches at all levels ranging from principal to superintendent.
Fernando's involvement in the community includes serving on the Board of Directors for the Monterey County Literacy Coalition, a Commissioner on the Monterey County Community Action Commission and a member of Marina Redevelopment Agency Successor Oversight Board.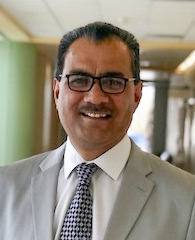 John Huerta, Jr.
Board Member | Community Member
John began his public service career in 1998 as a Greenfield City Councilmember, and was then elected Mayor of Greenfield in 2002. After four successful re-elections, he served as Mayor until February 2017. John attended Hartnell College and Loyola Maymount University. He has more than 27 years of professional experience in public works management with the County of Monterey.
John has served in various public service capacities, including as Chair of the Monterey County Mayors Association, and Chair of the Transportation Agency for Monterey County TAMC, and as a member of the Association of Monterey Bay Area Governments AMBAG, Salinas Valley Mayors & Managers Group, Community Restorative Justice Commission of Monterey County, Monterey Salinas Transit, and Monterey County Water Resources Agency Board of Directors.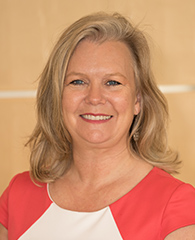 Britt Rios-Ellis, PhD
Board Member | Founding Dean, College of Health Sciences & Human Services, California State University, Monterey Bay
Britt holds over twenty-six years of experience in the health sciences as a health educator, administrator, and researcher. Britt joined California State University, Monterey Bay, in 2014 serving as the Founding Dean of the new College of Health Sciences and Human Sciences. Her research has focused on the betterment of Latino and underserved community health and education. Britt received a Bachelor's degree in Political Science and Spanish, Master's degree in Health and Fitness Management, and a Doctorate in Community Health from the University of Oregon.

Charles J. McKee
Ex-officio member | County Administrative Officer of Monterey County
Bio coming soon…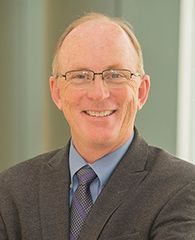 Gary Gray, DO
Ex-officio member | Chief Executive Officer, Natividad
Dr. Gary Gray is the Chief Executive Officer at Natividad. His previous roles at Natividad were Chief of Medical Staff and Director of the Family Medicine Residency Program. He is certified by the American Board of Family Practice and was formerly Assistant Professor and Director of Pre-Doctoral Education for the Department of Family Medicine at Georgetown University School of Medicine in Washington, D.C. He received a Doctor of Osteopathic Medicine from the University of Osteopathic Medicine and Health Sciences in Des Moines, Iowa and completed a residency and internship in Family Medicine at Womack Army Medical Center in Fort Bragg, North Carolina. Dr. Gray was previously a staff physician at the former Fort Ord and in private practice in Denver, Colorado.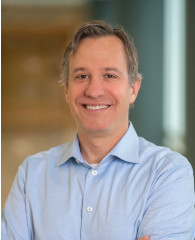 Charles "Chad" Harris, MD
Ex-officio member | Chief of Medical Staff, Natividad
Dr. Chad Harris serves as the Chief of Staff and Chief Medical Information Officer at Natividad. He is a UCSF Assistant Clinical Professor of Family and Community Medicine with Natividad's Family Medicine Residency, a hospitalist and an HIV clinic provider. Dr. Harris is also a member of the Executive Committee for the Monterey County regional Health Information Exchange, Central Coast Health Connect. Prior to joining Natividad, he served in the Emergency Department at Contra Costa Regional Medical Center, several Chicago area hospitals and Erie Family Health, a Chicago Federally Qualified Health Center (FQHC).
Dr. Harris is board certified by both the American Board of Family Medicine and the American Board of Preventive Medicine in Clinical Informatics. He received his Medical Degree from the Medical College of Virginia/Virginia Commonwealth University and completed his Family Medicine internship and residency at Contra Costa Regional Medical Center.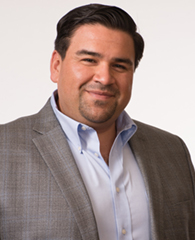 Chris Lopez
Board member | District 3 Supervisor for Monterey County
Chris Lopez is the Supervisor to the constituents of the Third District of the County of Monterey. Lopez replaces the Trustee position previously held by longtime supervisor Simon Salinas, who retired last year. Lopez was a staff member for Salinas' office before being elected in June 2018. Supervisor Lopez was born and raised in southern Monterey County. An alum of Claremont McKenna College, he has a Bachelor of Arts in International Relations and Economics. After starting as an intern with Supervisor Salinas' office, Lopez was promoted to Board Aide and then to Chief of Staff, a position he held for more than seven years before being elected to the District 3 seat when Salinas retired. Lopez has served on the boards of Youth Orchestra Salinas, Hartnell College Foundation, the Arts Council for Monterey County, the Redevelopment Oversight Boards of the cities of King City, Greenfield, Soledad, and Gonzales among many others. He currently lives in Greenfield with his wife Jazmin.