First-Year Residents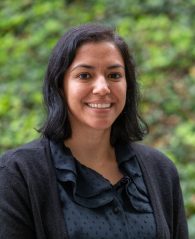 Georgina Aguilar, MD
Universidad Autonoma de GuadalajaraI was born and raised in San Fernando Valley, CA. by Mexican American parents, who taught me the values of hard work, higher education and family. My mother frequently encouraged me to be a positive leader and to strive for a successful career in order to become independent.
During college and graduate school, I worked part-time as a teacher's assistant at my local elementary school while maintaining internships and fellowships. Throughout these years I learned valuable lessons in teaching and research, which continues to help me in my career. Along my journey I met my husband, which taught me a lot about Salvadorean culture, and he has been one of my biggest supporters. After graduate school, I worked as a lab manager/technician and biology professor before heading off to medical school.
Attending medical school in Guadalajara, Mexico allowed me to provide care to rural, marginalized indigenous populations. It was then that I found my passion for family medicine. After my first two years of medical school in Guadalajara, I completed my clinical rotations in Phoenix, AZ, and it is now my honor to serve the community of Salinas.
Outside of medicine, I enjoy painting and crafts, dancing, reading sci-fi fantasy books, hiking, baseball, horseback-riding, caring for my dog and spending time with my family.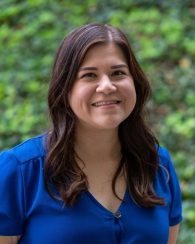 Maura Becerra, MD
University of California, RiversideI grew up in Holtville, California, a small agricultural town about 20 minutes away from the Mexico border. It is known as the "Carrot Capital" of the world, where several members of my family worked and continue to work in the fields. It is a small town that holds a big place in my heart.
I am a first-generation college graduate from California State University, San Bernardino and first in my family to attend medical school, at UC Riverside School of Medicine. While at UCR, I volunteered at the San Bernardino and Riverside Free Clinics where my passion for working with the underserved continue to flourish. I also had the opportunity to be an ultrasound instructor with local high school and community college students to expose them to the medical field. In addition, I discovered my passion for mentoring premedical students via the Future Physician Leaders Program as well as American Medical Women's Association.
Outside of medicine, I enjoy spending time with my husband and our two dogs, Leo and Benito, as well as my family. We enjoy movies, soccer games and spending time outdoors.
I am excited to joining the Natividad Family where I will be able to learn to care for some of the most vulnerable populations and play a role in decreasing healthcare disparities. Coming from a family of migrant fieldworkers I understand the challenges they face on a daily basis and I am proud to be able to give back to a community who taught me so much about hard work, persistence and determination.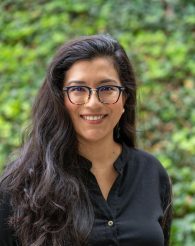 Alejandra Beristain-Berajas, MD
University of California, DavisI grew up in Santa Cruz & Watsonville, CA and I am thrilled to be joining Natividad. My mom and dad immigrated to the United States as teenagers and instilled in me the passion for social justice and the value of education. The seed for medicine was planted when I was a young girl accompanying my mother and grandmother on the bus to their medical appointments and seeing the many difficulties they encountered. As a first-generation college student, I attended Harvard University where I studied Neurobiology and began to explore my interest in medicine. After college, I returned to Watsonville and taught high school math for a few years and then enrolled in a post-baccalaureate program at UCSF. I attended medical school at UC Davis as part of the Rural PRIME program. During medical school I co-directed Knight's Landing, a student run clinic serving a small rural farming community. Later, I helped organize a health equity conference and develop of diversity training programs. I also traveled to Nicaragua and Nepal as a volunteer.
I am committed to reducing health disparities especially in rural communities in the U.S. and abroad, and I believe that some of the best ways to promote change are through advocacy and community partnerships. My medical interests include maternal and productive health, health education/preventative health, and increasing diversity in the medicine/STEM pipeline. Outside of medicine, I enjoy spending time with my husband Joao and our son Samuel, dancing, reading, traveling and trips to the beach.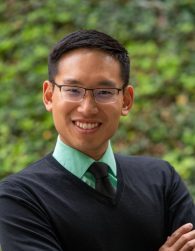 Jason Chen, MD
University of Utah School of MedicineI am a language lover who became a physician to advocate for minoritized communities. I spent my childhood in Buffalo, NY and adolescence in Salt Lake City, UT. Growing up in the middle of the country with Taiwanese immigrant parents inspired my curiosity about different cultures. As a native English speaker, heritage speaker of Mandarin, and L2 learner of Spanish, I learned the power of language as a vehicle for equity as a medical interpreter in college.
After studying Spanish, Biology, and International Relations at the University of Utah, I pursued a Fulbright ETA in México. As an English teacher in Oxolotán, a town of 2,000 people along the Tabasco/Chiapas border with a majority indigenous Ch'ol population, I saw the intersections of racism, classism, and social accountability. Another key lesson was the importance of education as the great equalizer. I highly enjoyed my time in México- in addition to playing in the university rondalla, I even taught my own Mandarin class!
Living in rural México made me astutely aware of the importance of understanding my Asian and Asian American heritage. I pursued International opportunities during medical school such as the Princeton in Beijing program, the CLS Scholarship in Xi'an, China, and my MPH at the Utah Asia campus. These experiences empowered me to explore the rich Asian American history available in my own backyard. By leading trips to the Topaz Internment Camp and the Golden Spike of the Transcontinental railroad, I gained a better perspective on my thread in the American fabric. I am honored to continue exploring America's cultural diversity through serving the immigrant and transnational communities of Natividad.
After residency, I am considering a career in academic medicine (clinician educator track), Public Health service (CDC-EIS), or as a medical director at an FQHC or the US Department of State. In my free time, I enjoy playing music, reading about American social identity (Educated, A Different Mirror, Borderlands/La Frontera, My Own Country, No-No Boy), and improving my language skills.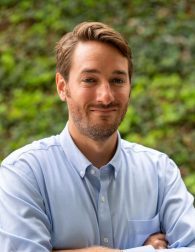 Chris Gunther, MD
Louisiana State UniversityI was born and raised in the Shenandoah Valley of Virginia. After completing undergrad at the University of Pennsylvania, majoring in Health and Societies, I moved to New Orleans, where I worked as a teacher in public schools for several years. I left the classroom to pursue a career in public health, obtaining a Master's in Public Health in epidemiology from the Tulane University School of Public Health & Tropical Medicine. I then spent five years working for the New Orleans Health Department, helping the City incorporate public health strategies in its efforts to address the issues of murder and gun violence. Hungry for a more direct approach to building community health, I went to medical school at LSU School of Medicine in New Orleans.
After more than a decade in New Orleans, I am thrilled to be joining Natividad! I was drawn here by the program's commitment to addressing the social determinants of health and service to the community alongside robust training in the full spectrum of family medicine. My interests in family medicine include obstetrics and reproductive health, critical care, point-of-care ultrasound, and evidence-based physical diagnosis.
My wife, Angela, and I are delighted to move to the Salinas area along with our three dogs: Beans, Domino, and Willie. We enjoy riding bicycles, playing board games, and being outside as much as possible. I am especially excited to bring my bodysurfing talents, honed over childhood summers on the Outer Banks of North Carolina, to the Pacific Coast.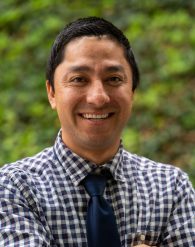 Miguel Lopez, DO
Rocky Vista University College of Osteopathic MedicineI was born in Guatemala. At the age of three, my family fled our country due to the civil war. I was raised in Oakland, California, where I worked from a young age in construction with my father and house-cleaning with my mother. My path into medicine began after my last cranioplasty surgery. I felt inspiration to pursue medicine as it showed me the possibility of helping others in need – something that resonated with my humble beginnings.
As an undergrad at San Francisco State, I began volunteering in primary care clinics that cared for underserved and uninsured communities throughout the Bay Area. During medical school, I worked on pipeline programs for underrepresented students with the goal of increasing diversity and providing an avenue for mentoring youth. After training, I plan to practice in an underserved community. My goal is to help others live a healthy life despite the challenges they may face.
As the first member of my family to graduate from high school, I have encountered many obstacles. These barriers are not unique to me, and I have witnessed firsthand how immigrants are resilient and resourceful. It is why I'm excited to live in Salinas, a community that reflects strength and ingenuity in the face of adversity. I'm also honored to train at Natividad, where there is a commitment to addressing health disparities and providing health care for all. Outside medicine, I enjoy eating and cooking different foods from around the world. You will also find me kicking a soccer ball at your local park, hiking and running the nearby trails, and spending time with my wife and dogs!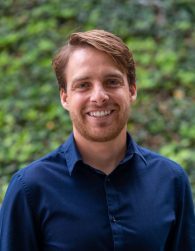 Joel Marshall, MD
Universidad de Navarra Facultad de Medicina, SpainMy fascination with biology and medicine started on day one, having been born with a rare genetic condition called Phenylketonuria. From a young age I was already attuned to the patient experience of having health restrictions and managing a chronic condition, and as an adult, this contributed to my desire to be a doctor and to provide compassionate healthcare.
I was raised in Santa Cruz, CA in a family of teachers and farmers in the Central Coast. I spent my youth working in Watsonville in a plant nursery alongside immigrant farmworkers, where I first learned Spanish and became part of its rich community. I also lived in France at my mother's family farm, getting my hands in the dirt and learning the values of respect and hard work. Being raised bicultural and bilingual, I saw the opportunity that languages open.
After completing my B.S. in Biochemistry at UC Santa Barbara I decided to become a doctor, and chose to study medicine at the Universidad de Navarra in Pamplona, Spain. My Spanish skills were put to the test, and I saw a glimpse of what it is like to be a foreigner in another nation. In Spain I also experienced another healthcare system, and after struggling for so many years to find health insurance in the US with a chronic disease, I was blatantly aware of the deficiencies of the American system. I am thrilled to join the Natividad team to help my home community receive equitable and family-focused healthcare.
In my time off I am an avid surfer, and I love to spend time at the ocean or in the mountains hiking, biking, or skiing. I also love to read fantasy novels and travel the world!
Francis Rangel, MD
University of California, DavisI grew up in Mexico on a little ranchito in Michoacan. At the age of 12, along with my mom, we crossed the border in the back of a van. My hometown is Chico, California, where almonds, walnuts and rice grow. Both my parents' roots are Mexican, and we come from an agriculture background. Most of our lives we have spent in the fields, where I learned the times tables by helping my abuelo during corn planting season. I'm the oldest of five and first one to graduate from high school and pursue higher education. While attending community college, as a dreamer and English learner, I worked as a nanny and attended instruction in the evenings. As a side job, I worked as a house cleaner and caregiver. During walnut season you can find us, my family and I, picking walnuts in the local orchards.
I transferred to University of California, Davis (UCD) where I graduated with a B.S. in Biological Sciences . At UCD School of Medicine, I had the honor to join the Rural-PRIME program, where my passion for rural medicine continue to grow. My long-term goal is to practice in rural California and serve at a Federally Qualify Health Center. I enjoy all aspects of Family Medicine, but I hope to assist in the fight for reproductive justice. As a 3rd year medical student, I rotated with Dr. Peng at Natividad and decided to return as a resident. It's my honor to returned as a doctor to serve the community of Salinas. ¡Gracias por la oportunidad y la confianza!
Outside of medicine, I enjoy carne asada with the family and walks in the afternoon with my doggy Gary. Outside of the hospital you will find me biking, running around town and at farmer's markets. Looking forward to seeing you around!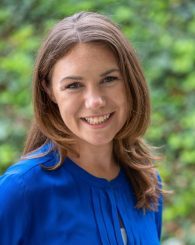 Marie Schow, DO
Touro University College of Osteopathic MedicineGrowing up, my family moved around the country with my dad's career as a wildland firefighter. I am lucky enough to call three places my hometown: Sandpoint, Idaho; Cody, Wyoming; and Peru, Vermont. Through these transitions, I developed a deep respect for the impact a community has on the health of individuals. This inspired me to study Community Health at Tufts University, where I furthered my understanding of the vast health disparities affecting our local and global population. I decided to pursue a career in medicine with the goal of improving health care outcomes for underserved populations through providing quality, affordable primary care. While preparing for medical school, I was able to volunteer with Amigos de Las Americas in Cusco, Peru, intern for Senator Bernie Sanders' state office and research diabetes outcomes in relation to patients' material needs.
As an osteopathic medical student at Touro University, I continued to focus on health care equity. I oversaw the implementation of a county-wide diabetes education program and advocated for health care access expansion legislation as chapter president of the California Health Professions Student Alliance. For my third-year clinical training, I rotated at Natividad, where I quickly felt right at home. I was delighted to discover an organization whose core mission aligned so closely with my own, and I am beyond excited to return as a resident.
In my free time, I enjoy outdoor recreation with family, friends, my partner and our growing puppy. I also love trying out new recipes and restaurants. I can't wait to explore the delicious food and the natural beauty of Monterey County!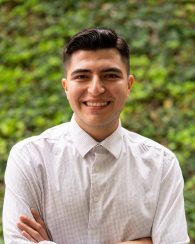 Saul Tapia, MD
Universidad de Guanajuato, MexicoI was born in Central Mexico into a young and vibrant family. I was the first of three children and grew up in various regions of California, Texas, and Mexico. Being a life-long member of a migrant Mexican American family meant moving from small communities in the Central Valley of California to larger cities in the state and Mexico. I became aware of the social disparities and struggles immigrant families face. Driven by an innate desire to help my community and family, I decided to enroll into medical school in Mexico, shortly after completing high school in Texas. In 2017, I graduated from the University of Guanajuato and began my journey as a physician in my parent's hometown. I provided medical care for the entire community for a year and learned the aspects of primary care and rural medicine. In 2018, I returned to San Jose, California seeking to make a difference in our migrant communities. In 2020, amid a global crisis caused by the COVID-19 pandemic, I was admitted to the UCLA International Medical Graduate Program. Here, I developed an interest in street medicine and our homeless population. Caring and advocating for the underserved and vulnerable population is a passion that Natividad Family Medicine will help me pursue.
Professional Interests: Community and rural medicine, preventive medicine, street and homeless care, LGBTQ+ health, and academia.
Personal Interests: Languages; Fluent in Spanish and English with moderate fluency in French. I desire to one day be able to speak Italian, German, and Portuguese. Sports: tennis and basketball. Outdoor activities like hiking, camping, rafting, and fishing. Traveling and road trips; enhancing multicultural engagement and making friends.
Second-Year Residents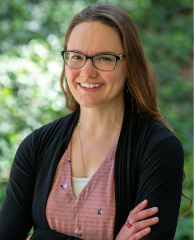 Rebecca Adams, MD
Texas Tech University School of Medicine I moved to Natividad from the US-Mexico border town of El Paso, where I had the opportunity to work with refugees and begin learning Spanish. Originally from Austin (the hippy-turned-tech capital of Texas), I learned interviewing techniques in my previous career of television and documentary filmmaking, and absorbed values of social justice while working at my local PBS station and volunteering with the Workers Defense Project. In my free time I enjoy hiking and swimming, novels by Louise Erdrich & Ursula Le Guin, and I like to be outside.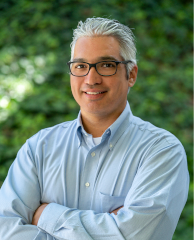 Joaquin Charles, MD
Universidad Autónoma de Guadalajara, Mexico Both sides of my family were migrant farmworkers, who eventually settled in California where the work was more consistent. My father, mother, two brothers and I moved around the country as my father broke the cycle and acquired higher education. However, we always returned to California to spend time with my grandparents during the summers.
I was born in Seattle, WA. We moved to Minneapolis, MN when I was two, where I spent my childhood until 5th grade when we moved to Salinas, CA for one year. We then moved to El Paso, TX for the next four years. Finally, we returned to our home in the central valley of California when I was a sophomore in high school. I graduated from high school in Visalia, CA. I then started my undergraduate course work at University of California at Santa Cruz. After finishing most my premed course work, I began a career in construction. I started doing tree work and landscaping, then eventually moved on to building/remodeling homes. At that time in my life, I had more time for my hobbies; traveling, woodworking, backpacking, mountain biking, surfing and playing basketball.
As life was passing by I realized I was ready to fulfill my dream of becoming a physician. So I took the MCAT and began my journey into medicine. My wife and I moved to Mexico for the two academic years of medical school at Universidad Autonoma de Guadalajara, where our first child was born. Our twins were born in Henderson, Nevada during my two years of clerkships. I am blessed to work at Natividad. Because of my family's roots in farm-working, I have a strong desire to focus my training on working with the underserved part of our community, especially farmworkers. My family and I continue to enjoy getting to know the Salinas Valley and its great people.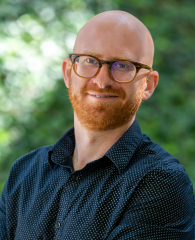 Jacob Ginsburg, DO
Chicago College of Osteopathic Medicine – Midwestern I took a winding road to get to medicine. I was born and raised in Chicago being a city kid doing city kid things. I went to college in upstate New York where I received a B.A. in History. The separation between academia and the people it desires to help pushed me away from that world. Through the unpredictability of random interest, I became an EMT. I continued on this path, traveling to Haiti after the earthquake with other EMTs, which helped persuade me to move back to Chicago to become a paramedic. There, I also met my future wife, adopted a couple of kitties, and eventually decided to become a physician. My degree in History gave me the words to describe the inequity I had seen growing up in Chicago and working (mostly) in bars and restaurants for the last 20 years; I found in medicine a fulfilling way to utilize my experiences to advocate for social change while providing a very useful direct service. Family medicine lends itself to many areas of focus, but I am particularly interested in working in community health centers and in correctional medicine. I am drawn to Natividad because of its actual ties to the community and its blend of academic pursuit and direct action. I'm excited about training with faculty and staff dedicated to improving health equity in a meaningful way.
But while I can't emphasize enough the importance of continuously studying medicine, it's equally important to not let it take over your entire life. I still love cooking (especially since I don't do it for work), and being from a city I love exploring nature and the pacific coast with my fiancé! I also read all sorts of things, but nothing beats a good science fiction novel.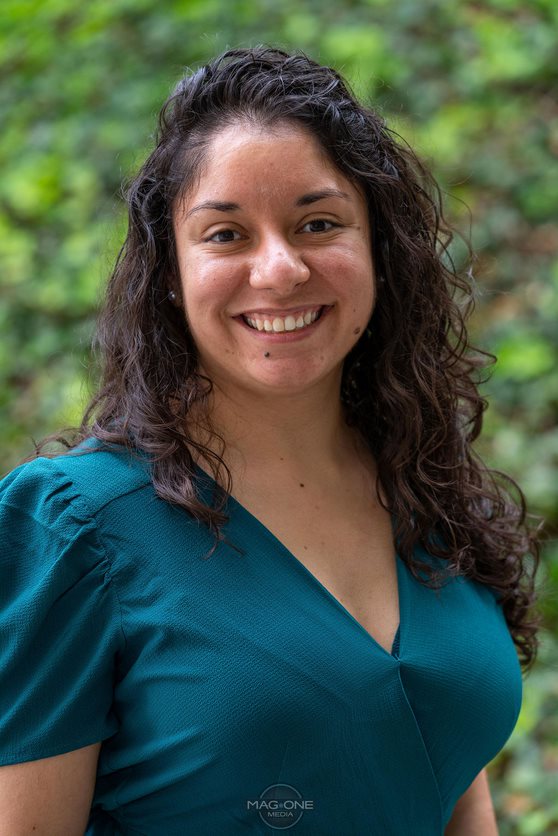 Evelin González, MD
University of California, Davis School of Medicine I was born in Mexico City and lived there for 10 years while my father worked as a migrant farmworker in northern California. As a child I was used to the idea of only seeing my father for a few months out of the year until we all moved to Woodland, CA in 2002. I then became the first one in my family to graduate from high school and pursue higher education. Migrating from my home country, learning a new language and adjusting to a new culture has been one of the most difficult things I've had to overcome but it has also greatly informed the issues I am most passionate about. While I attended UC Davis for undergrad I worked for the Early Academic Outreach Program which allowed me to help first generation students pursue higher education. I was also a volunteer for the Knights Landing One Health Student Run Clinic which provided basic primary care services to rural agricultural families who were predominantly Spanish speaking. Through this work I became more aware of the health disparities that many of our rural and farm working communities face. I was able to continue this work later as Co-Director while at UC Davis School of Medicine and as part of the Rural PRIME track. Thus, I am very passionate about Latino health, community outreach and healthcare disparities that affect our Latino communities.
Outside of medicine, I am a big family person. My family means the world to me and would not be here today without them. I also love to cook (my favorite way to procrastinate), love the outdoors (running and hiking), will always say yes to dancing and enjoy traveling.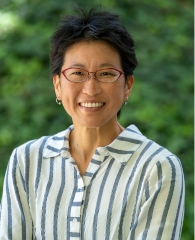 Elaine Lee, DO
Touro University College of Osteopathic Medicine California I grew up in Maryland as a first-generation Chinese-American under the cultural influences of the '80's: big hair, Jimmy Carter, and classic rock 'n roll. After graduating from Cornell University, I set off on a decade-long road-trip, pursuing my dream of professional rock climbing and working as an outdoor educator for the National Outdoor Leadership School and Outward Bound. Upon my return to conventional society, my passion for medicine was reborn after I was introduced to the principles of osteopathy during my continuing education as a Rolfing Structural Integrator—a form of hands-on manipulation that works with the fascia to achieve optimal alignment of the physical body. I realized that the pursuit of medicine was destined to be my next big adventure, and I began my training to become a Doctor of Osteopathy at Touro University in California.
For the past 20 years, I have called the Santa Cruz area my home, and currently live in the sleepy seaside town of Aptos. Completing my core rotations at Natividad Medical Center opened my eyes to the unique, diverse and incredible, yet often medically underserved, population of the Central Coast. I am inspired and passionate about bringing high quality, preventative care to the underserved Hispanic communities in this area. My medical interests include inpatient medicine, osteopathic manual manipulation, point-of-care ultrasound, and rural medicine. I feel grateful and privileged to continue my medical journey as a part of Natividad Family Medicine Residency program. Y estoy muy entusiasmada de mejorar mi español!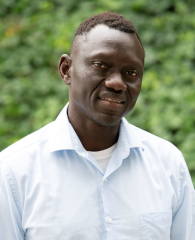 Alex Logono, MD
American University of Antigua I was born in South Sudan and fled my country when civil war broke out and survived ten years in Kakuma Refugee camp, in Kenya.
My life turned upside down in 2001 when I became one of the "Lost Boys of Sudan" selected by the USA government to resettle in America. Not long after the move, I began my education at Mohawk Valley Community College in New York and also seized the chance to work as a nursing technician at the local hospital. Through my work at St. Elizabeth Medical Center in Utica, and later at St. Peter Hospital in Albany, I thoroughly enjoyed my growing involvement in direct patient care. In addition, I have worked in the lab of Monterey Bay GI Consultants Medical Group.
My surviving experiences inspire me to become a medical doctor. I graduated with BS in Biology from University at Albany, State University of New York, before receiving my MD from American University of Antigua, College of Medicine. At a very young age I learned to provide care for those in need, working as a medical assistant in the Kakuma Refugee Camp Hospital in Kenya, where I enjoyed the opportunity to provide health education on HIV/AIDS and other communicable diseases, examine and diagnose patients, and even provide treatment to fellow refugees.
Through the McNair Scholars Program, I was also fortunate to gain experience in the research aspect of the medical field. My research was on "Genetics of West Nile Infection of Insect Hosts" at New York State Health Department, Wadsworth Center in Albany.
I am so grateful to be among the residents who serve this community. After completing my training, it is my dream to provide health care to the underserved and join Doctors without Borders.
I enjoy outside activities, like playing soccer and running. I speak several languages including fluent Moru, Arabic, Swahili, and basic Spanish. I am currently living in Salinas with my family.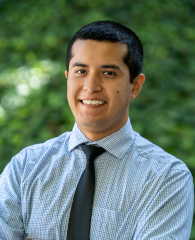 Rodrigo Mojica, MD
Universidad Mayor de San Andrés Facultad de Medicina, Bolivia I grew up in La Paz Bolivia, a crowded city in Los Andes Mountains. I applied to medical school at the University of San Andres where worked as a teaching assistant. In my fifth year, I joined a research institute where I experienced how medicine is improved through reason and curiosity. My social service year took place in a border town, where I practiced general medicine. I cared for a population that needed preventive medicine due to limited access to health care and medication. I learned the importance of continuity of care and the difference between episodic treatments and comprehensive care. After my internship, I graduated fourth in my class, and continued my medical career in Psychiatry. During my training, I worked with Family Medicine residents who taught me the longitudinal aspects of medical care. As a chief resident I was given the chance to lead a compassionate group of residents. After moving to the United States, I decided to specialize in Family Medicine. I admired the relationship that family physicians formed with their patients of all ages and their ability to provide health care, despite complexity of disease or resources available. Additionally, my hands-on experience with the UCLA International Medical Graduate Program was a unique opportunity to learn about the American medical system. Before residency I worked as a care giver in a nursing facility. Outside medicine I enjoy learning new languages- I speak French, Portuguese and Spanish. Riding motorcycles is nice too.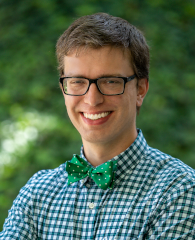 Matthew Musselman, DO
Touro University College of Osteopathic Medicine California I am humbled & privileged to be part of the Natividad family! I grew up immersed in a diverse San Francisco neighborhood, befriending individuals whose views and culture differed dramatically from my own and each other's. Drawing from my Jewish upbringing, I am dedicated to Tikkun Olam — Healing the World — through my actions and studies, which represent caring for fellow human beings, my purpose in practicing medicine.
When I'm not at the hospital/clinic, you can find me outdoors hiking (practicing my creative walking) with my partner Diana and our dog Bixby, or just hanging out with family and enjoying some comida salvadoreña.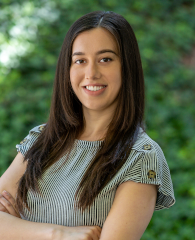 Dolores Peña, MD
Universidad Autónoma de Guadalajara, Mexico I was born and raised in Oakland, California. My parents are immigrants from Jalisco, Mexico who instilled in their children the core values of family and a strong work ethic.
I am a first-generation college graduate from the University of California, Davis, where I majored in Exercise Biology and minored in Chicano Studies. My interest in primary care began in undergrad as a member of a student-run clinic named Clínica Tepati, dedicated to offering free health services to the uninsured and low-income communities in Sacramento. In addition, I participated in a medical/public health internship in Oaxaca, Mexico. Studying abroad in Mexico further exposed me to the health care issues Latinxs face at a transnational level. I grew a passion for addressing the cultural, linguistic, educational, and geographical disparities that limit an individual's access to healthcare.
As a medical student I established an outreach initiative called, Nuestra Salud, aimed to offer chronic illness education, nutritional resources, and vital screenings for Spanish-speaking communities. Since graduating from medical school, I have returned to the Bay Area and worked in Women's Health for La Clinica de la Raza in Oakland, CA. I am actively involved in mentoring and passionate about supporting the next generations of health care providers. In my free time I enjoy exercising both indoors and outdoors, sports, cooking, music and spending time with family.
I chose Natividad because the residency incorporates community health advocacy and outreach in its curriculum along with rigorous, full-spectrum training.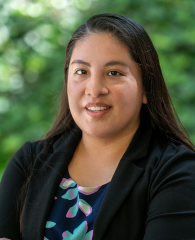 Natali Silva, MD
Universidad Autónoma de Guadalajara, MexicoMy parents immigrated from Mexico to Salinas, CA, and raised my sister and me locally. Growing up I saw the need for more physicians to cater to disadvantaged populations in our community, including migrant workers like my parents. My personal experiences motivated me to work diligently and pursue a career in medicine. I graduated from the California State University of San Bernardino and earned my bachelor's in Biology. I then moved to Guadalajara, Jalisco, to attend medical school at the Universidad Autónoma de Guadalajara. I discovered my passion for Family Medicine while learning about various pathologic diseases and caring for patients of all ages during my clinical clerkships in Reno, Nevada. I'm honored to play a role in the health care team at Natividad and provide full-spectrum care to those in my community. I especially enjoy using my fluency in Spanish. My goal over the next several years is to continue to gain medical knowledge in hopes of becoming a better diagnostician and providing quality care to my patients. In my spare time, I enjoy running, hiking, and walking my dogs. I also love to cook for my family and spend time with my loved ones.
Third-Year Residents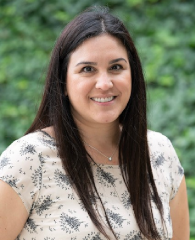 Guadalupe Arreola, MD
University of California, Davis School of Medicine A first-generation Mexican-American, I was raised in Southern California. I graduated from UC Davis with a Bachelor's of Science in Viticulture & Enology and a minor in Chicanx Studies. I worked as a Spanish interpreter at several sliding scale clinics, studied abroad in the Latinx Health Internship program in Oaxaca, MX and participated in the Cuba AIDS project.
After college, I returned to my hometown in the San Fernando Valley and joined Comision Femenil, a nonprofit organization dedicated to improving the quality of life for Latinas through education, leadership development, and community involvement. I also worked as a study coordinator at a Neurology clinic, before applying for the UC Davis School of Medicine Post-Baccalaureate program.
My desire to use medicine as a vehicle for advocacy and positive social change led me to focus on community engagement and psychiatry in medical school. I completed a fellowship in Child Adolescent Psychiatry, and was awarded the United Health Foundation/National Medical Fellowship. As a medical scholar I was able to partner with providers and parents from economically distressed communities to raise awareness of early language exposure and its role as social determinant of health.
My professional interests include increasing access to family planning services, integrating mental health services into primary care, investigating racial and ethnic disparities in adolescent pregnancy, health disparities among sexual minorities, but I enjoy all aspects of Family Medicine. Outside of medicine, I love the outdoors, road trips, dogs, cooking, board games, spending time with friends and family, especially my seven nieces and nephew.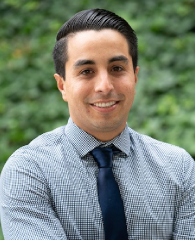 Gabriel Flores Jr., MD
Universidad Autónoma de Guadalajara, Mexico I grew up in Los Angeles in a close-knit household consisting of my mother, father, and three younger siblings. My father is an immigrant from central Mexico and my mother an immigrant from Colombia. Growing up I spent my summers changing tires and doing basic mechanic work at my father's mechanic shop. These experiences gave me a clear sense as to the importance of hard work and perseverance. I was fortunate to stay in sunny southern California for college at USC (Go Trojans!). My passion for providing medical care for vulnerable populations was inspired by participating in a medical brigade in rural Honduras. After graduating from college, I moved to Jalisco, Mexico to attend medical school at the Universidad Autónoma de Guadalajara and completed my clinical clerkships in Phoenix, Arizona.
I feel privileged to return to California and provide full-spectrum care for the underserved community of Salinas. I am excited to use my fluency in Spanish and familiarity with the Latino culture to make a positive change in the health of my patients. My intern year was full of positive learning experiences and I am eager to continue my training in serving the Salinas community.
Outside of medicine, I enjoy watching and playing soccer, going for runs, mountain biking, and traveling.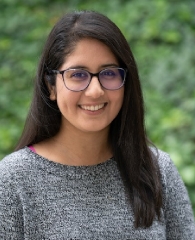 Jasmine Garcha, DO
Western University of Health Sciences Before joining the Natividad family, I grew up in Livermore, CA in the east Bay Area with my parents and two younger siblings. As a kid, I loved to read and back then I thought I would grow up to be an author. Over time, my love for reading remained but the subject of the books changed. I studied biological sciences at UC Davis and then earned my medical degree at Western University of Health Sciences in Pomona, CA.
Throughout my education, I found myself drawn to primary care, where the potential to empower patients to take control of their health is endless. As a family physician, my goal is to serve those with the greatest need and the least access to care. I feel so excited and privileged to be joining the Natividad family to learn full-spectrum family medicine and adopt their value of community wellness.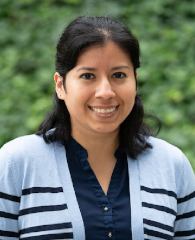 Vivian Garcia, MD
Alpert Medical School of Brown University I was raised in the Inland Empire in Southern California up until I graduated high school, at which point I decided to explore new surroundings, culture, and weather by moving clear across the country to Providence, Rhode Island. I graduated with a degree in Human Biology and Comparative Literature with 3 languages from Brown University. I then went on to attend the Warren Alpert School of Medicine at Brown. During this time, I found that one of my favorite parts of medicine was connecting with patients and helping them understand their illnesses. I enjoyed volunteering at a free clinic helping underserved and uninsured individuals.
In my free time, I enjoy watching movies and television, or taking a scenic hike. I've grown and learned a lot during intern year, and have enjoyed getting to explore the community. I look forward to further growth during second year, continuing to explore my interest in women's health, palliative care, and community outreach.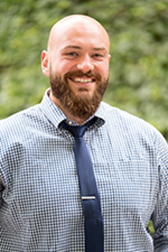 Forrest Hamlin, DO
Michigan State University I was born in Detroit, Michigan and grew up in a hard-working, midwest family that embraced a 'can-do' work ethic and emphasized the importance of an education. After seeing my father's experience at the cemetery where he worked I was motivated to heal people and keep them from that inevitable end. Gifted with a 6'5″ stature at the age of 16 and a talent for tackling on the field, I received a scholarship to play football at Saginaw Valley State University where I earned my Bachelor of Science in Nursing degree.
After undergrad, I became a pediatric intensive care nurse at Children's Hospital of Michigan, in Detroit working in both the trauma and cardiovascular ICU. My career would eventually lead me to California, where I worked at Lucile Packard Children's Hospital at Stanford.
Having cared for numerous children with preventable illnesses due to lack of primary care, I set out to explore how I could make an impact in comprehensive primary health care. So I completed my premedical studies at UC Berkeley and went on to medical school at Michigan State University.
The Natividad Family Medicine Residency is a special place to me, having had the privilege of training here for some time before leaving to be with my family during the birth of our first child, Forrest Jr. During my time away from residency, I learned a lot about health care through the creation of a private practice and co-founding a startup. From this, it became clear to me that the best way for me to serve my community was to be prepared in full-spectrum training. There is no place better equipped to provide this training than Natividad, and I am fortunate to return to this place I call home.
Outside of medicine, I am an avid outdoorsman and fanatical home cook. My clinical and entrepreneurial interests include a broad range of topics on 'food as medicine', lifestyle balance and burnout prevention, AI/ML streamlining of clinical/non-clinical workflows and workforce allocation, scalable home-based community health care models, aerospace medicine, wilderness medicine, and disaster preparedness.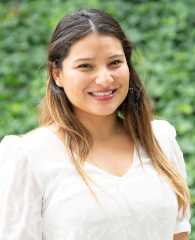 Ericka Jaramillo, MD
Icahn School of Medicine at Mount Sinai Originally from Ecuador, I moved to NYC at the age of 4 with my mom and abuelita. I majored in Spanish Literature and Language at CUNY-Hunter College and went to medical school at Mount Sinai. While there, I was lucky enough to be exposed to various clinical research settings in the Dominican Republic and Uganda.
My intern year at Natividad has been one of continued growth with unrelenting support both from residents, especially my co-interns, as well as from dedicated faculty. My medical interests include global health, women's health, and working in underserved communities.
Outside of work, you can find me in Zumba or yoga classes, but I prefer to cook and eat. I enjoy reading, listening to podcasts, and learning how to drive. I'm looking forward to continued community engagement both from the clinical and public health perspectives in order to empower our patients.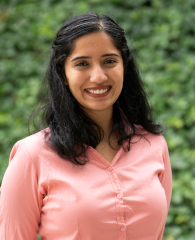 Malavvika Kulashekar, DO
Chicago College of Osteopathic Medicine I spent my early childhood in Mumbai, high school years in Cupertino, and graduated from UC Santa Cruz with a BA in Psychology. From a young age, watching my family constantly seek medical care, I became acutely aware of the importance of preventative medicine. Before medical school, my experience volunteering with a free clinic in Mountain View cemented my love for Family Medicine. During my clerkships, I discovered joy and fulfillment in bridging healthcare disparities. I decided that I would train with a county hospital, working closely with underserved communities. My interests within the field of Family Medicine include palliative care and women's health.
Outside of medicine, I am a strong advocate for conservation and sustainability. When I'm not working, you can find me exploring locales with my camera, baking something delicious for my friends and family, and devouring vegetarian tacos en masse (kindly direct me to your favorite taqueria in Salinas). Also, I am compiling a list of unusual dog names, and am accepting new entries at this time.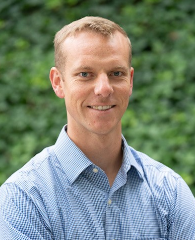 Stephen Matzat, MD
Icahn School of Medicine at Mount Sinai I grew up in the golden foothills of California's Sierra Nevada Mountains and earned a degree in Human Biology at Stanford University. I was drawn to New York City where I studied medicine at Mount Sinai before returning to California to train at Natividad's Family Medicine Residency.
I am motivated by social justice issues and hope to play a role in shaping healthcare systems that are more accessible and welcoming to historically marginalized communities. Natividad has been a place of much growth for me and I have deep gratitude for the coworkers and patients who serve as a constant source of inspiration for me. Outside of medicine, my passions run the gamut from crochet and crosswords to technology and travel.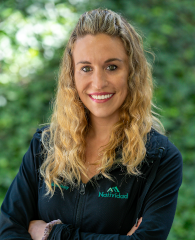 Alison Perry, DO
Chicago College of Osteopathic Medicine of Midwestern University I had a bi-coastal upbringing starting in a small town in Western Massachusetts, before moving to Placerville, CA at age 12, not far from my co-intern Dr. Matzat. I migrated down south to Los Angeles for college, and during this time I became interested in the biopsychosocial model and its role in illness and health. Following graduation, I worked at Kaiser in Population Care Management, experiencing a team-based model, and learning about the practice and delivery of whole-person care. I found this more holistic and practical approach to be pleasantly in-line with my values and passions.
Throughout medical school, my desire to address health disparities and work with underserved and vulnerable populations continued to grow, and naturally, I chose Family Medicine. I initially started residency in Milwaukee, WI, and was fortunate enough to join my now fellow residents here at Natividad in January 2020. I cannot express my genuine excitement to be part of such a wonderful group of people and training in such a unique, community-focused program.
I am particularly interested in Addiction Medicine and spent time working as a Drug and Alcohol Counselor at a perinatal residential treatment program in my home town prior to starting at Natividad. My interests also include mental health and mental health integration in primary care, correctional medicine, reproductive health, and harm reduction. Outside of medicine, my passions center around social justice issues, foreign travel/culture, music/art, and being outdoors.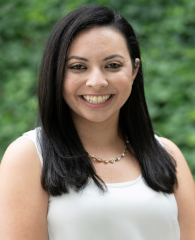 Erika Romero, MD
American University of the Caribbean
I was born and raised in inner-city in Los Angeles, CA in a large, close-knit, Salvadorian family. My parents are both immigrants from El Salvador. Growing up, I accompanied my mother as she cared for the elderly. I learned the value of hard work, dedication and compassion for others from my parents. By the time I went to college at UCSB, I knew that my goal was to care for people and play a role in reducing health care disparities. In college I was part of clinical care internships, Los Curanderos, and various organizations that worked directly with the surrounding community. I traveled to beautiful St. Maarten for medical school, and completed my clinical training in New York, Miami, and Washington D.C. This allowed me to embrace different cultures and communities.
Though I enjoyed the richness of my travels, I was very excited to return home to California for residency training. In my training thus far I have used my fluency in Spanish, to serve a large Latino population advocating for my patients in the fields, in a hospital room, ED bed, or in a patient room at Laurel Family Practice! I feel very fortunate to have this level of robust training, doing what I love to do everyday. I cannot wait for the rest of the year to see where the future leads us. Wherever I go, I look forward to continuing providing the best care possible to  patients from all walks of life, advocating for those in our communities, and having lots of pupusas while doing so.
Outside of medicine, I enjoyed spending time with my husband, yoga, dance, spending quality time with our multicultural families, or simply just reading a great book at our local coffee shop.