$1 million gift memorializes life of Nora Dowd, 30-year veteran Natividad nurse
The gift from Edward M. Dowd is the largest gift
from an individual in Natividad Foundation's history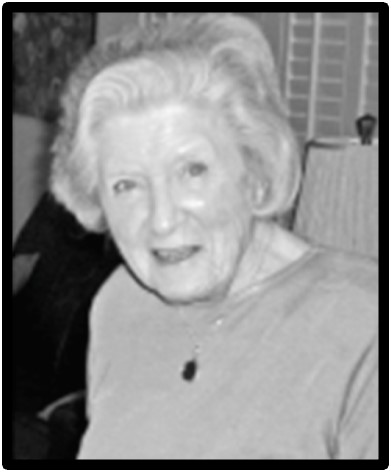 Natividad Foundation announced today it has received a $1 million gift from Edward M. Dowd in memory of Mr. Dowd's mother, Nora W. Dowd.
Nora was a registered nurse at Natividad from 1966 to 1996, caring for patients at the Mental Health Unit (MHU). In 1927, at age 8, Nora immigrated to the United States from Ireland. In 1939, the World's Fair was in New York, and Nora met her future husband, Thomas P. Dowd. They were married in 1940 before moving to San Francisco, where they raised three sons, Edward, Thomas and James. In 1952, Nora and Tom moved the family to Salinas.
"I have great memories of going to Sacred Heart and Palma in Salinas, and I made lifelong friends," Ed Dowd said. "I am delighted to have the opportunity to give back to Salinas with this gift that celebrates the life of my mother."
After a childhood in Salinas, four years of service in the Air Force and earning a Bachelor of Science degree from Santa Clara University, Ed Dowd established a successful investment real estate career. He was a founder of San Jose National Bank and Commerce Savings and Loan in Sacramento. In 1981, he founded EMD Properties, which today owns and operates about 1,000 residential rental units in the San Francisco Bay area.
"I am privileged to be able to make philanthropic investments in organizations where an infusion of capital can create change that otherwise would not be possible," Dowd said.
Natividad is that place, according to Natividad Foundation's President & CEO, Jennifer Williams. "Gifts of all sizes to Natividad Foundation have a tremendous impact, and this gift from Mr. Dowd is historic for Natividad. We are thrilled to be able to partner with him to create special places of healing at our public hospital."
Founded in 1988, Natividad Foundation is a nonprofit that provides philanthropic support for Natividad through its partnerships with foundations, individuals, businesses and government agencies. Owned and operated by the County of Monterey, Natividad is a hospital and trauma center that provides health care services to residents and visitors throughout Monterey County, including the vulnerable.
Nora graduated as a registered nurse from the nursing program at Hartnell College. She went on to share her kind heart and healing touch with thousands of patients during her 30-year nursing career at Natividad. She was also a faithful member of Sacred Heart Church and a volunteer in many organizations that benefited children and families who needed it most.
The gift will fund a complete overhaul of the existing main lobby courtyard at the hospital and improve two outdoor spaces for patients at Natividad's Mental Health Unit. The hospital's Mental Health Unit will be called the Nora Dowd Mental Health Unit / Nora Dowd Unidad de Salud Mental.
John D'Arrigo, President, CEO and Chairman of the Board, D'Arrigo California, founder of The Agricultural Leadership Council (TALC) that has raised more than $4 million for Natividad, and Natividad Foundation board member, said, "This gift and the naming of the Mental Health Unit after Mrs. Dowd demonstrates that there is a new standard for giving to Natividad and new ways to memorialize special people and major gifts. TALC set out to achieve a new model for giving more than a decade ago, and our work was followed with a $500,000 gift from the Matsui family and now a $1,000,000 gift from Mr. Dowd."
Dr. Jeff Bass, chair of the board of Natividad Foundation and emergency physician at Natividad, said, "We are deeply grateful that Mr. Dowd chose this Unit to honor the legacy of Nora Dowd and bring a more healing environment to the diverse patients on the MHU."
Ed Dowd said, "This gift in memory of my mother allows me to make sure that her legacy of love and caring is continued at Natividad. Philanthropy lets me bring healing for every patient at Natividad through beauty and the kind of gentle care and concern that my mother had," Dowd said.
"Everyone at Natividad – from patients to families and staff – will benefit from the creation of the new courtyard, and we are excited about the upcoming improvements to the Mental Health Unit," said Interim CEO, Dr. Chad Harris. "This gift from Mr. Dowd is transformational for the hospital, and his generosity allows us to bring special projects like this to life."