A pilot insurance program covering undocumented immigrants gets a new name and $2 million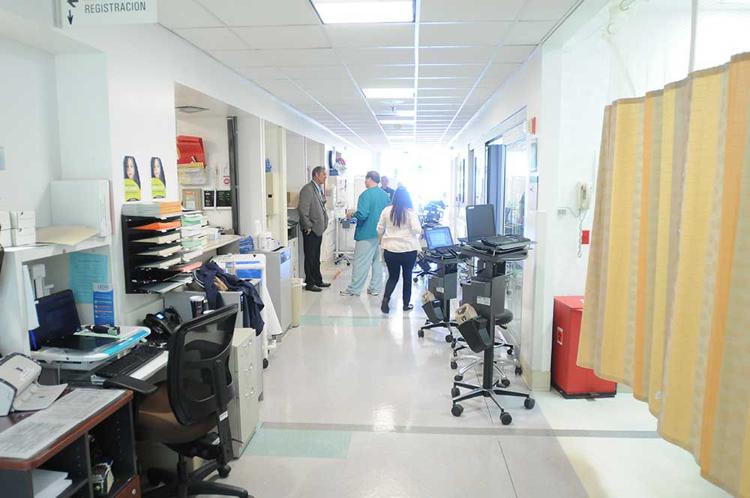 When Consuelo Rosales broke her knee in 2015, she had no backup plan. She had no health insurance, and her job was as physically demanding as they come: working in ag fields. "I wasn't able to continue working," says Rosales, a mother of two.
Because Rosales is an undocumented immigrant, she could not enroll in Medi-Cal, the state's subsidized health insurance for legal residents. Two years later, she's eager to enroll in Monterey County's newly expanded health plan for the undocumented and uninsured, called Esperanza Care. (Esperanza means "hope" in Spanish.)
In 2015, the county launched a pilot plan with $500,000 covering services like radiology and prescriptions for 2,500 people. The County Board of Supervisors finished negotiations on Oct. 6 to expand the program under a new name, and with $2 million for the 2017-18 fiscal year. Enrollment opened in September.
Under the expansion, $200,000 will be dedicated to data gathering and analysis to be done by a third party, Pacific Health Alliance.
The new plan also comes with more services, something Rosales advocated for; to her relief, she will finally be able to receive physical therapy.
The program will maintain its relationship with county-run clinics, Natividad Medical Center and Walgreens, the pharmacy partner for filling prescriptions. Esperanza Care has already enrolled 322 of the pilot program's patients plus 103 new patients, according to the Monterey County Health Department.
Tim McManus is an organizer with Communities Organized for Relational Power In Action, one of the community groups that helped create the pilot plan. McManus says the launch of bigger plan establishes the county's commitment to its two biggest industries: agriculture and hospitality.
"It's kind of an open secret that undocumented immigrants work in these industries," McManus says. "It makes sense."