All Four Monterey County Hospitals Ask Employees and Community Members to Get COVID-19 Vaccine
Vaccines required for all hospital employees by September 30
Chad Harris, MD, Interim CEO, Natividad Medical Center
Steven Packer, MD, President/CEO, Montage Health and Community Hospital of the Monterey Peninsula
Pete Delgado, President/CEO, Salinas Valley Memorial Healthcare System
Rena Salamacha, CEO, Mee Memorial Healthcare System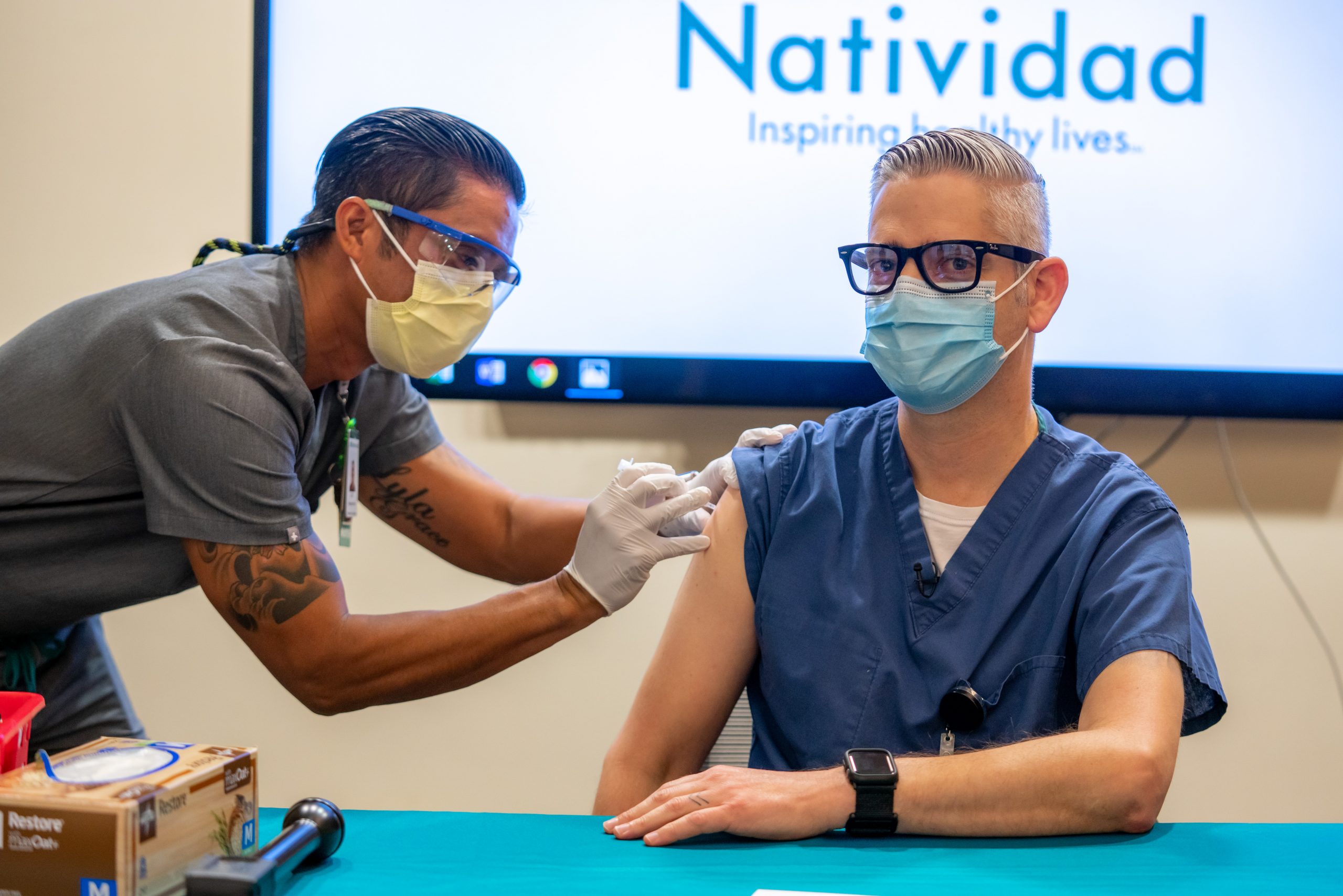 At Natividad, Mee Memorial Healthcare System, Salinas Valley Memorial Healthcare System, Healthcare System and Montage Health, we've seen firsthand how safe COVID-19 vaccines are. They are also the most effective way to prevent infection, subsequent transmission and outbreaks.
Sadly, COVID-19 hospitalizations and case rates in Monterey County continue to increase in unvaccinated patients who have contracted the more contagious Delta variant. And the vulnerable populations we care for are at the highest risk.
Nearly 5 billion COVID-19 vaccines have been administered worldwide. Vaccines are the key to getting our lives, our health care systems and the economy back to normal. We can't control this pandemic without widespread immunization. Our four area hospitals are unified and join health care leaders nationwide advocating vaccination for all eligible individuals. Vaccination is key to public health and the right thing to do to protect our patients, staff, families, friends and community.
California is the first in the nation to mandate all health care workers statewide be vaccinated against COVID-19. Every hospital in Monterey County and their health care systems stand behind this mandate.
Starting October 1, only vaccinated individuals will be permitted to work at all of our hospitals. Only those with a valid authorized religious or medical exemption may decline the vaccine. Our hospitals must test those with the rare exemption twice weekly.
Some have said they want to "wait and see" to ensure longer-term evidence that the COVID-19 vaccines are safe. However, last week, the FDA fully approved the Pfizer-BioNTech vaccine for people 16 and older. This approval is an important milestone that should give everyone the confidence they were waiting for to get vaccinated. If a community member has not received their COVID-19 vaccine, we encourage them to talk with their doctor if they have questions or concerns.
The COVID-19 vaccines are highly effective and significantly lower the risk of complications, hospitalization and death from the disease. Combined with the infection prevention strategies of masking, physical distancing, washing hands and disinfecting surfaces, getting vaccinated protects ourselves and each other.