Wondering If You Should Get Your Flu Shot This Year? Natividad's Medical Experts Agree: YES, DEFINITELY!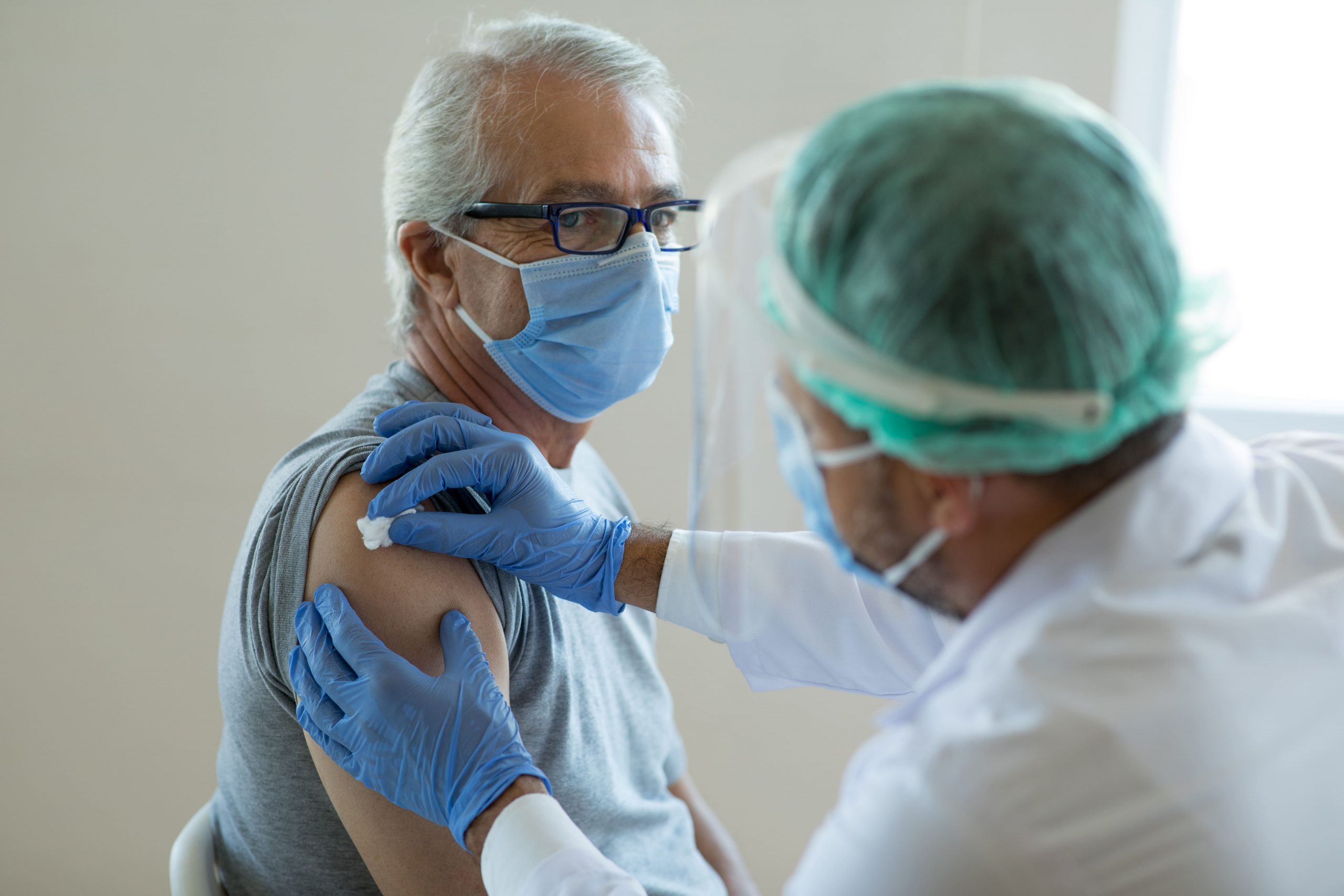 Flu season is coming and the COVID-19 pandemic is still active, so Natividad's medical experts are emphasizing that it's more important than ever to get the flu shot this year.
Why? The flu (influenza) and COVID-19 are both contagious respiratory illnesses, but they are caused by different viruses that can cause hospitalization and even death; and getting both at the same time is likely to be especially dangerous. While scientists are still working on a vaccination for COVID-19, we have a vaccine against seasonal flu which is safe and effective.
"In recent decades, the flu shot has proven to be the most effective way to decrease serious illness," said Dr. Sundeep Gupta, family medicine physician at Natividad Medical Group. "The vaccine is safe and does not cause the flu."
COVID-19 and the flu have similar symptoms, including fever, cough, shortness of breath, fatigue, sore throat and runny nose. So, anyone having any of these symptoms this year should be tested to rule out COVID-19. Depending on the test, results can take some time.
"This year is different than any other year in history, with anticipated dual epidemics of a severe respiratory illness. Because the symptoms of flu and COVID-19 are so similar, doctors won't know which you have without testing for either or both," cautioned Dr. Gupta, a medical epidemiologist who worked on international disease control programs with the Centers for Disease Control and Prevention (CDC) for more than a decade.
"While you wait for your test results, you will want to isolate yourself to avoid risking spreading COVID-19 to your family or others with whom you live," Dr. Gupta said. "In addition, those you live with will want to quarantine themselves (meaning they must stay home from work and other activities) even if they do not have symptoms, to avoid unknowingly spreading COVID-19 further, until we know your results. The flu vaccine not only helps prevent influenza, but also this potentially unnecessary cycle of quarantine for yourself and your household members."
While our community is dealing with the COVID-19 pandemic, hospitals are also at risk of filling up if they must take in flu patients in addition to coronavirus patients. This means that it's more urgent and important than ever that people follow the Natividad and the CDC recommendation to get the flu shot. "If more people get the flu shot and continue to follow COVID-19 precautions, it's more likely our health care systems won't be overwhelmed," Natividad Chief Medical Officer Dr. Craig Walls.
According to the CDC, about 26 million people in the U.S. get sick from the flu every year. The CDC recommends that children as young as 6 months old and adults of any age get vaccinated against the flu. Flu shots are also recommended and approved for pregnant women and people with certain chronic health conditions. The CDC recommends getting the vaccine as early as possible (September or October); before flu season typically gets into full swing. It takes about two weeks for your body to build antibodies to this year's influenza viruses. But it's never too late.
"The best thing everyone can do right now is to get a flu shot and continue to follow expert advice about preventing COVID-19: wear a mask and stay 6 feet away from others when you're in public or around people from outside your household. Also, be sure to wash your hands for 20 seconds or use hand sanitizer with at least 60% alcohol often – especially before eating, and don't touch your eyes, nose and mouth unless you've just washed your hands," Dr. Walls said. "Avoiding the flu and COVID-19 this winter will help keep you and your family healthy — and out of quarantine."
Getting a flu shot is worth the trip!
During the COVID-19 pandemic, the medical experts at Natividad strongly encourage you and your entire family to get the flu shot. In fact, everyone over 6 months old should get one! Flu shots are free with most insurance, just be sure to bring your photo ID and insurance info with you. Vaccinations are available at your primary care doctor during appointments or at local clinics, through VNA walk-in and drive-thru clinics (visit www.cvna.com/walk-in-clinics for more info) or you can walk-in to pharmacies throughout the area. CVS and Costco are also taking online appointments. Natividad Medical Group, the family practice center at Natividad, is accepting new patients of all ages. Call (831) 759-0674 to make an appointment.