Natividad Celebrates 60 Years of Volunteerism, Honoring the Hospital's 'Familiar and Friendly Faces'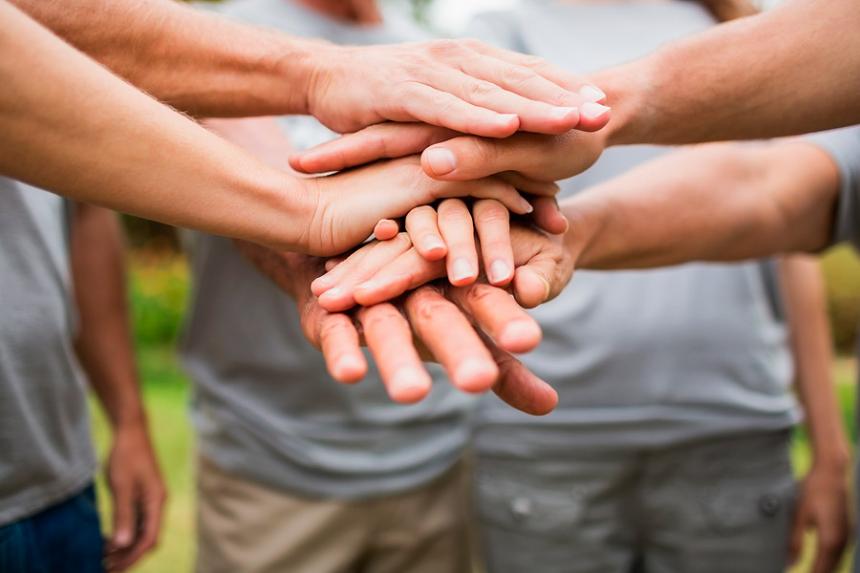 National Volunteer Week is April 19 through 25. The theme for 2020 is "Volunteers Improve Today for Tomorrow," and it highlights a special 60th anniversary of the Natividad Auxiliary, formed in 1960.
"National Volunteer Week serves as a reminder of how much we appreciate the volunteers at Natividad," said Jennifer Ferguson, Natividad's volunteer coordinator. "During this time of COVID-19 and in compliance with our revised visitor policy, we have sent all volunteers home. This is the first time in history we have not had volunteers at the front desk, and we cannot wait to have them back."
As the first point of contact for those who come through the doors of the hospital, volunteers at Natividad set the tone for each visit.
"It is our responsibility to ensure each interaction with our patients and visitors is warm and inviting," Ferguson said. "Empathy is a crucial trait in being a successful volunteer in the medical field."
"Whether they're helping hospital staff, selling get-well cards in the gift shop or assisting patients and visitors at the information desks, volunteers are important to our hospital, and we hope to continue to honor these familiar and friendly faces despite not being able to see them in person," said Natividad's CEO Dr. Gary R. Gray.
According to Ferguson, Natividad's opportunities attract those who seek to grow and evolve in conjunction with serving their community.
"Our volunteers develop professionally and personally while contributing to a larger cause," she said. "Many of our volunteers aspire to become medical professionals. By dedicating their valuable time to Natividad, volunteers learn more about the inner workings of a hospital and enjoy opportunities to expand their network, which is essential as a developing professional. Volunteers learn transferable skills to take into the workforce, such as teamwork and leadership."
Additionally, giving to others has significant health benefits. Volunteering is known to help reduce stress, combat depression, and develop a sense of pride and purpose. Dedicating time also helps volunteers stay physically healthy. By increasing activity, some find daily tasks easier and a reduction in chronic pain. As one of Natividad's senior volunteers says, "You just have to keep moving."
Natividad offers unique and rewarding volunteer opportunities. In addition to welcoming guests at the front desk, volunteers oversee and coordinate other essential activities and services. They provide concierge service to families in waiting rooms, spiritual care, patient transport, clerical support for administrative offices, meal delivery to patients, and even hospital tours.
Two of the more specialized volunteer services at Natividad are the Infant Cuddler Program and Pet Therapy.
"We offer a program for our babies in the NICU," Ferguson said. "Cuddlers provide extra love and developmentally appropriate support under the guidance and direction of our medical staff."
Pet Therapy involves trained volunteers working alongside their certified pet therapy dogs.
"Animals have a calming effect on people, improve mood and provide comfort. It is incredible to witness the power our pet therapy teams have on the patient experience," Ferguson said.
"Our dedicated volunteers provide thousands of hours of essential services to our hospital," said Dr. Gray. "We are extremely grateful and proud to honor our team of volunteers in tribute to National Volunteer Week and the Auxiliary's service to Natividad."
When COVID-19 restrictions are lifted, the hospital will resume hosting prospective volunteer interviews monthly. Each volunteer is required to commit to a minimum of one regularly scheduled shift per week for four months and must be 16 years or older. Prospective volunteers should reach out by email to volunteerauxiliary@natvidad.com.