Natividad Family Medicine Residency Program Among Best in the Nation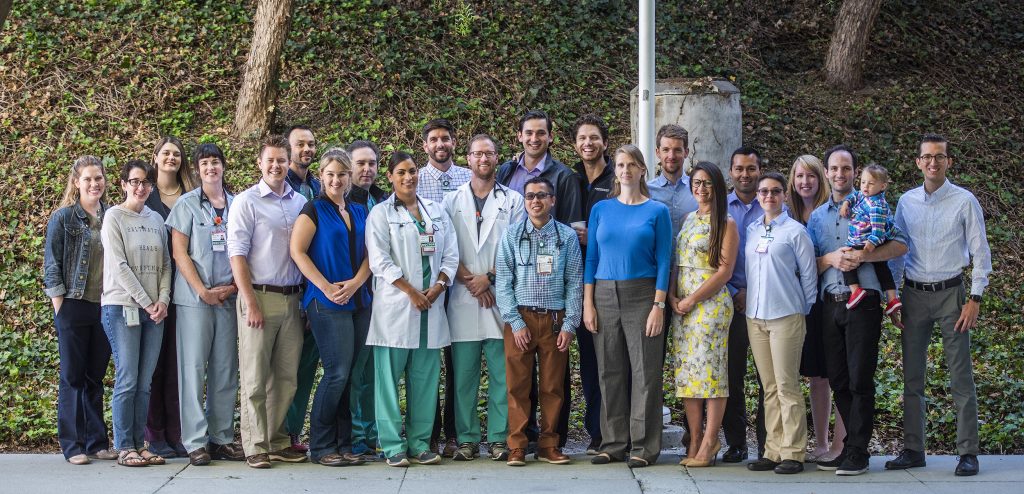 Program prepares the next generation of primary care doctors
Natividad's Family Medicine Residency Program has been awarded the highest level of accreditation offered by the Accreditation Council of Graduate Medical Education (ACGME) – a status achieved by less than 20% of residency programs in the country.
"We are proud to be among the top Family Medicine residency programs in the United States," said Natividad Director of Medical Education Dr. Walter Mills. "Each year, Natividad attracts some of the best and brightest medical students from around the country. Residency programs like Natividad are vital to training the next generation of primary care doctors."
The ACGME accreditation was achieved through a process of evaluation and review based on published accreditation standards. The ACGME is a private, 501(c)(3), nonprofit organization that sets standards for U.S. graduate medical education (residency and fellowship) programs and the institutions that sponsor them, and provides accreditations based on compliance with these standards. In academic year 2017-2018, there were approximately 830 ACGME-accredited institutions sponsoring approximately 11,200 residency and fellowship programs in 180 specialties and subspecialties.
One of the first hospitals in California to recognize the need for training the future generation of primary care doctors, Natividad established its Family Medicine Residency in 1974. Today the program is affiliated with the University of California, San Francisco and trains a total of 30 residents at a time. There are 10 residents in each class, or cohort, and each have primary clinical responsibility for all their patients, accounting for nearly 20,000 patient visits each year at the Laurel Family Practice Clinic. Residents also practice in multiple settings throughout the hospital. One week they may be assigned to a dedicated clinic, the next to the emergency room, medical ward or labor and delivery unit. The program places a special emphasis on underserved and rural communities, where the shortage and access to quality primary care is most in jeopardy. Residents train with Natividad for three years, and after graduation, many stay to serve the Monterey community for decades.
Dr. Melissa Nothnagle, Program Director for the Natividad Family Medicine Residency, sees the role of family medicine doctors as a service line to the community. "That's the culture of family medicine," she said. "We're going to take care of the whole person."
For more information about the Natividad Family Residency Program, please visit http://www.natividad.com/family-medicine-residency/welcome/.