Natividad Graduates 10 Family Medicine Physicians and Welcomes New Class of Residents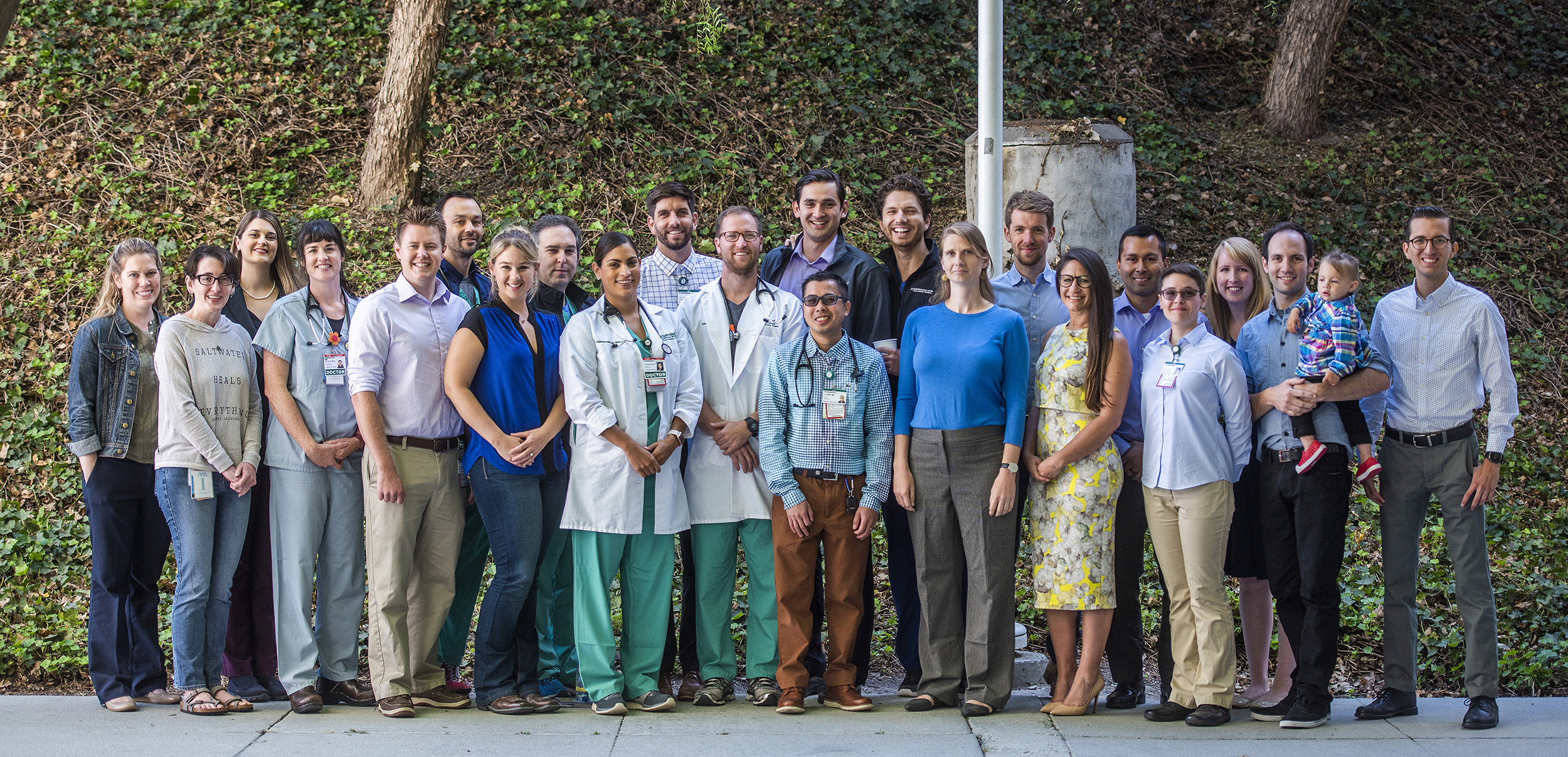 Natividad, the only teaching hospital on the Central Coast, graduated 10 physicians from its Family Medicine Residency program and welcomed its newest class on June 25.
"Half of our 2021 graduates plan to stay in Monterey or Santa Cruz County. In addition, this is the first year that all 10 incoming residents are Spanish speakers," said Dr. Melissa Nothnagle, Natividad Family Medicine Residency Director. "We are proud to offer a program that connects our residents with underserved communities and keeps many of them on the Central Coast when their training is complete."
Outgoing graduates include:
Kelsey Capron, MD — Pursuing an OB Fellowship in Illinois
Alvin Cardona, MD — Serving in outpatient family medicine at Medical College of Wisconsin
Cristian Carrillo, DO — Serving the Monterey County Health Department Alisal Clinic
Brittany Chamberlain, MD — Serving in outpatient family medicine in Monterey County
Brianne Huber, MD, MPH — Pursuing an OB Fellowship in North Dakota
Adrian Jordan, MD — Serving as a hospitalist at Salinas Valley Memorial
Rose Lovell, MD — Serving the Santa Cruz County Community Health Centers
Austin Shoener, MD — Relocating to Del Rio, Texas
Jacqulyne Sylvia, DO — Pursuing an OB Fellowship at Natividad
Francesco Tani, DO — Pursuing an Addiction Medicine Fellowship at Rush University
New family medicine residents include:
Georgina Aguilar, MD — Received her medical degree from the Universidad Autonóma de Guadalajara in Mexico. Originally from Lake View Terrace, California, Dr. Aguilar previously served as a biology professor and lab manager. She has volunteered with the Phoenix Urban Health Collective, One Hundred Angels Foundation, Phoenix Allies for Community Health and West Valley OB/GYN.
Maura Becerra, MD — Graduate of the University of California, Riverside School of Medicine. Born and raised in Holtville, California, a small farming town at the Mexico border of Imperial County known as the "carrot capital." Dr. Becerra previously worked at the San Bernardino and Riverside free clinics and volunteered as an ultrasound instructor and mentor for pre-medical students.
Alejandra Beristain, MD — Graduate of the University of California, Davis School of Medicine. Raised in Watsonville, California by immigrant parents, Dr. Beristain previously co-directed Knight's Landing, a student run clinic serving a small rural farming community, helped organize a health equity coalition and conference, and has completed global health work in Nepal and Nicaragua.
Jason Chen, MD, MPH — Graduate of the University of Utah School of Medicine. Originally from Buffalo, New York and raised in Salt Lake City, Utah by Taiwanese immigrant parents, Dr. Chen speaks both Mandarin and Spanish. He previously taught English in rural Mexico, served as a clinical assistant with the University of Utah and a preventive health intern with Comunidades Unidas.
Christopher Gunther, MD, MPH — Received his medical degree from Louisiana State University School of Medicine and a Master of Public Health in epidemiology from Tulane University. Prior to medical school, Dr. Gunther spent five years working for the New Orleans Health Department helping the city incorporate public health strategies to address the issues of murder and gun violence.
Miguel Lopez, DO — Completed his medical degree at Rocky Vista University College of Osteopathic Medicine in Parker, Colorado. Originally from Guatemala and raised in Oakland, California, Dr. Lopez has worked on pipeline programs for underrepresented students and has volunteered with Clinic by the Bay and Clínica Martín-Baró serving uninsured communities.
Joel Marshall, MD — Received his medical degree from Universidad de Navarra in Pamplona, Spain. Raised in Santa Cruz, California in a family of teachers and farmers, he spent his youth working at a plant nursery in Watsonville and also lived in France at his mother's family farm. Born with a rare genetic condition, Dr. Marshall's fascination with medicine started on day one and taught him about the importance of the patient experience and compassionate healthcare.
Francis Rangel, MD — Graduate of the University of California, Davis School of Medicine. Born in Michoacán, Mexico and raised in Chico, California in an agricultural family, Dr. Rangel has worked as a medical interpreter, home care provider, medical assistant and co-director of a student-run clinic.
Marie Schow, DO — Graduate of Touro University College of Osteopathic Medicine. Growing up, Dr. Schow and her family lived in various cities throughout Idaho, Wyoming and Vermont. She previously volunteered with Amigos de las Américas in Peru, interned for Senator Bernie Sanders and oversaw the implementation of a countywide diabetes education program during medical school.
Saúl Tapia, MD — Received his medical degree from Universidad de Guanajuato in Mexico. Born in central Mexico, Dr. Ruiz previously provided healthcare for the communities of Guanajuato and Paracuaro. Amidst the COVID-19 pandemic, he attended the UCLA International Medical Graduate program, where he developed an interest in serving homeless populations.
Natividad provides full-spectrum Family Medicine training in multiple settings throughout the hospital including in the medical ward, the emergency room, pediatric department, the labor and delivery unit, and surgical service. During their three-year residency, residents provide primary care for patients ranging from infants to seniors in the Laurel Family Practice Clinic, a federally qualified health center (FQHC) located on the hospital grounds.
The Family Medicine Residency is affiliated with the University of California, San Francisco. Natividad is one of the original family medicine residencies in California and has received the highest level of accreditation offered by the Accreditation Council of Graduate Medical Education (ACGME).
For more information about the program, visit www.natividad.com/residency.