Natividad Receives Quality Leader Award for COVID-19 Response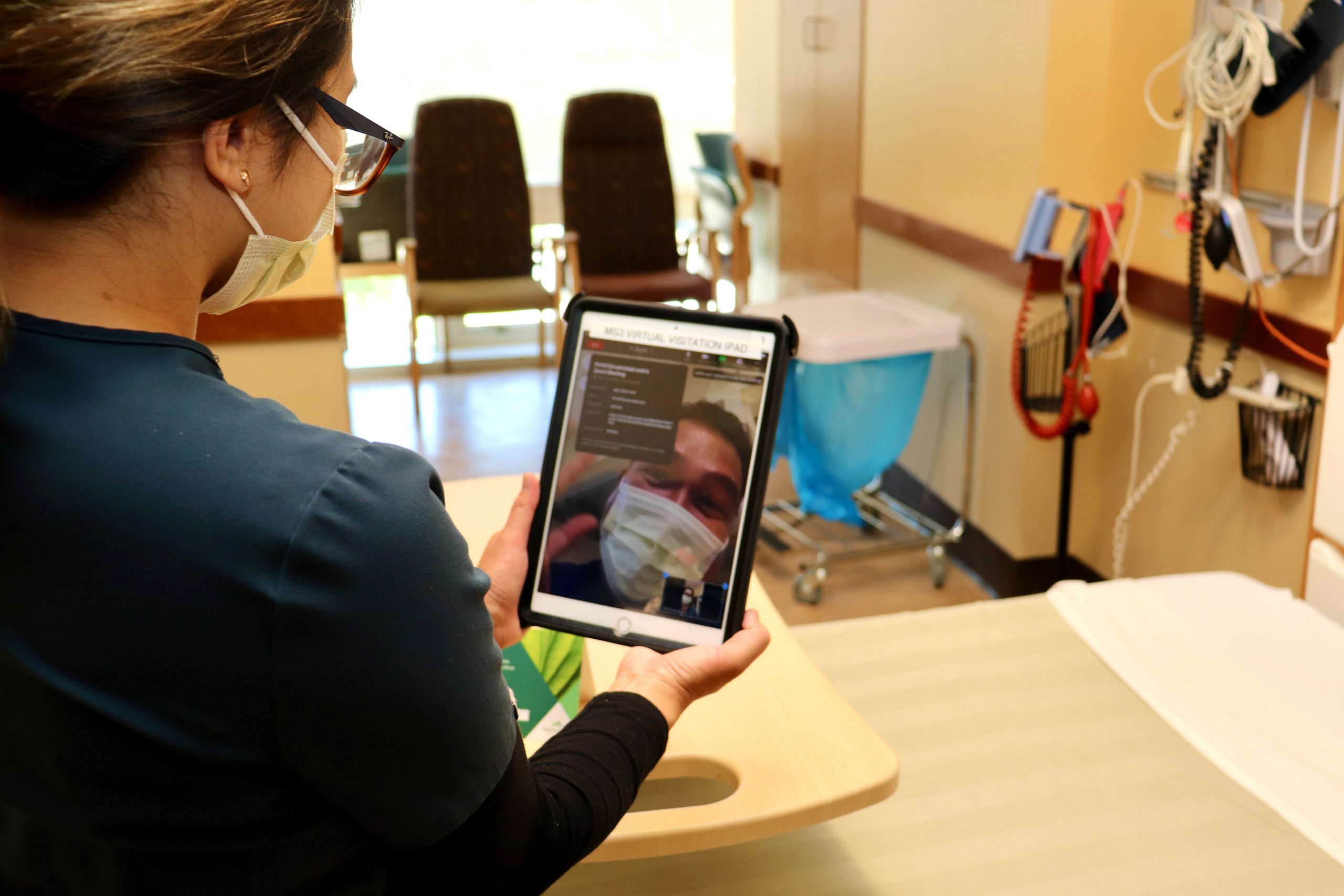 The California Association of Public Hospitals (CAPH) and the California Health Care Safety Net Institute (SNI) awarded Natividad the prestigious 2020 CAPH/SNI Quality Leaders Award (QLA) at its 2020 Virtual Annual Conference on December 4. Together, CAPH and SNI represent and provide support to California's 21 public health care systems.
The hospital's entry, titled Natividad's Action Plan for Caring for Communities in Crises & Beyond: Meeting Underserved and Vulnerable Populations Where They Are During the COVID-19 Pandemic, won Special Recognition — COVID-19 Response category. This is a new category created this year to recognize systems that made outstanding contributions to their communities with their COVID-19 response.
During the COVID-19 health crisis, Natividad Medical Center has focused its resources on providing education and outreach to help prevent the disease's spread in our community. Disadvantaged communities and communities of color are disproportionately affected by the disease with higher infection rates, hospitalizations and death. They also face the most barriers to receive accurate, timely information about the disease and prevention.
In February, Natividad began communications efforts about the virus targeting essential agricultural workers and other high-risk populations in Monterey County. The hospital created unprecedented partnerships with the other three hospitals in the county, the Monterey County Health Department, activists, coalitions and business organizations.
"I am so proud of our Natividad team — and all of the other public hospitals in California — that have risen to the challenge that COVID-19 presents, particularly for the most vulnerable patients that we serve," said Hillary Fish, Natividad director of marketing and community relations. "We are incredibly honored to be recognized with the 2020 CAPH/SNI Quality Leaders award."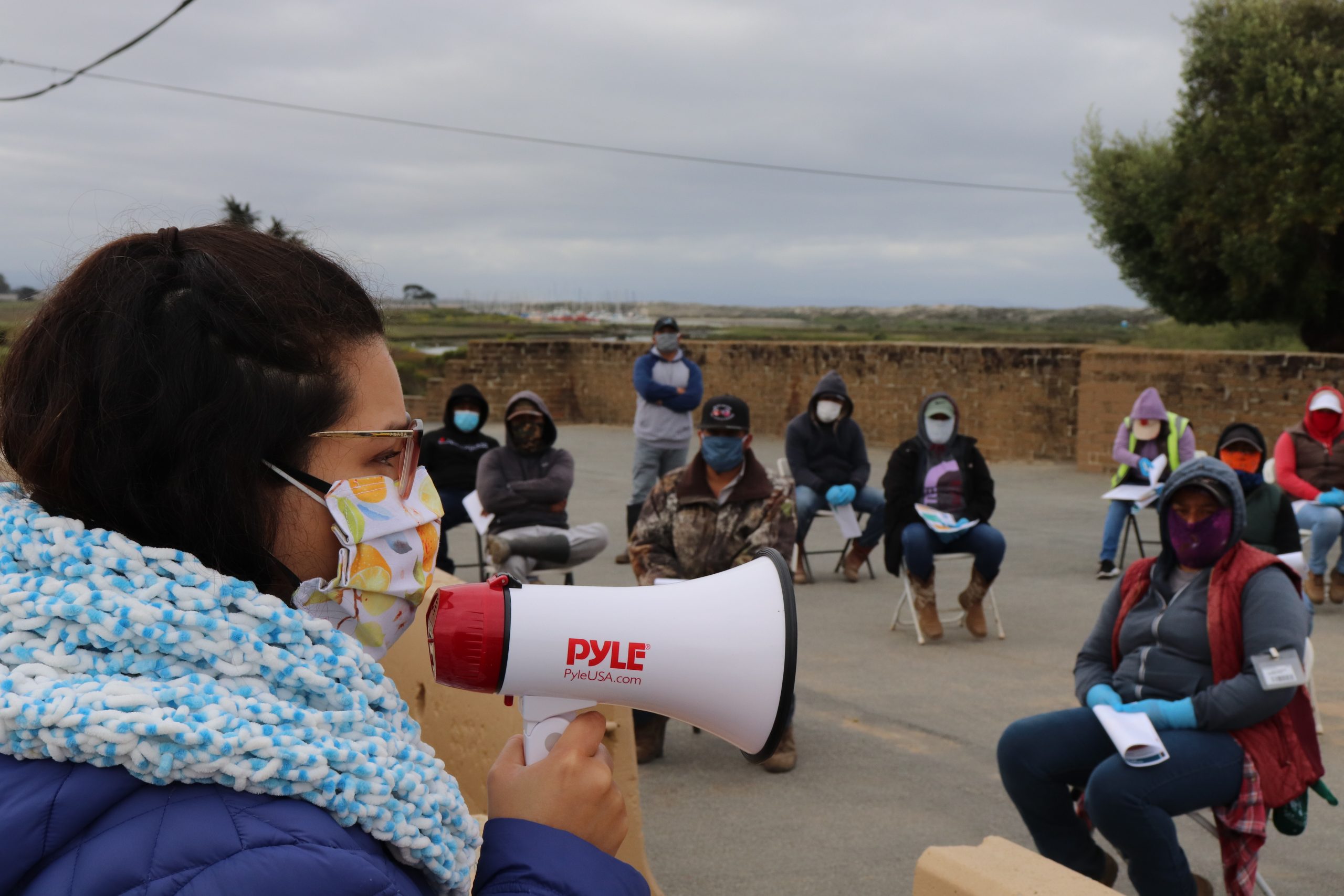 Natividad's COVID-19 prevention initiatives included reallocating its marketing program to focus on the need to communicate, educate and connect with the community and better serve the hospital's patients.
Natividad Family Medicine Residency, medical staff, nursing and marketing developed a comprehensive community outreach and education program to reach people directly. Dr. Erika Romero, a resident at Natividad, went into the fields to reach people where they were. "At the beginning of the pandemic, there was very little information available in Spanish and none in indigenous languages spoken in Latin America," she said. "We quickly realized the need to help educate people in their primary language and give them accurate information about COVID-19 so they could be empowered to act, receive health care and prevent the spread of the disease."
The hospital worked directly with the nonprofit Natividad Foundation to produce materials in indigenous languages, including public service announcements about COVID-19 and the Shelter in Place Order in Spanish, Triqui, Zapoteco, Mixteco and English. The foundation also purchased 5,000 reusable masks for agricultural workers, provided interpreters for outreach and brought virtual visiting technology to patients.
Since the hospital's COVID-19 awareness initiative began in February 2020, it has touched thousands of agricultural workers and hundreds of thousands of people in Monterey County directly, plus millions more nationally through media coverage.
"The judging panel was extremely impressed by the extensive outreach and patient engagement Natividad Medical Center undertook to care for and prevent COVID-19 transmission among the most vulnerable in their community," said Giovanna Giuliani, executive director of the California Health Care Safety Net Institute. "To address the emerging pandemic, Natividad Medical Center moved quickly to cultivate innovative partnerships and developed numerous and creative ways to reach the community. Congratulations to you and your team for your exceptional work!"
In addition to the recognition ceremony video, the award includes a $2,000 cash prize for the organization, which the hospital plans to use for community outreach.
LINKS TO RESOURCES
Watch or download the CAPH/SNI Quality Leader Award ceremony
PRI The World visited Natividad in February and aired a story to 2.4 million listeners. Listen to the story here or watch a PSA in Triqui.