Natividad's COVID-19 Response Receives Global Recognition from the World Health Organization's Dr. Tedros, NIAID's Dr. Anthony Fauci, and the CDC's Dr. Robert Redfield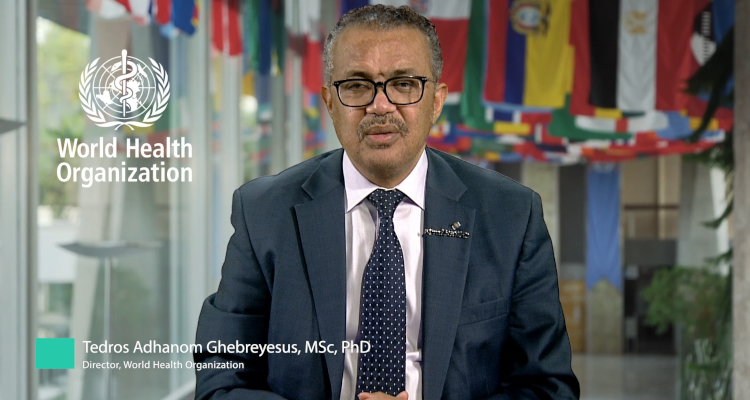 Like many events and award ceremonies, Natividad Foundation is following COVID-19 precautions and hosting its Annual Donor & Hero Award Celebration virtually via Zoom this Thursday evening. What stands out for this local annual event are the world, national and local leaders and celebrities honoring the Natividad "Family," named Natividad Foundation's 2020 Heroes.
In a video to be showcased during the celebration, Dr. Tedros Adhanom Ghebreyesus, Director-General of the World Health Organization (WHO), Dr. Anthony Fauci, Director of the National Institute of Allergy and Infectious Diseases, Former Secretary of Defense Leon Panetta, Congressman Jimmy Panetta and Monterey County Supervisor Chris Lopez congratulate the hospital and its staff for their COVID-19 response. In addition to video messages from renowned individuals and organizations, Natividad is also receiving a congratulatory letter from Dr. Robert R. Redfield, Director of the Centers for Disease Control and Prevention (CDC).
In their address, Dr. Tedros and Dr. Fauci focus on the challenges Natividad has overcome related to preventing COVID-19 in a diverse farmworker population that often speaks languages other than English, including indigenous languages from Mexico. Most of these languages do not have a written form, and many medical concepts have no Spanish or English equivalent. Dr. Tedros concluded his remarks with a special "Thank You" in Mixteco, an indigenous language from Mexico.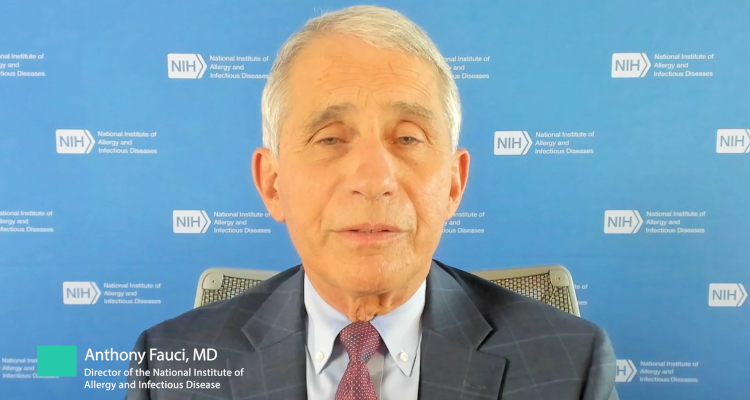 "Receiving recognition from extraordinary people like Dr. Tedros, Dr. Fauci, Dr. Redfield and our Congressman is humbling," said Natividad CEO Dr. Gary R. Gray. "Our hospital team is just doing what we know how to do: provide the best possible care to a very diverse population. We don't think of ourselves as heroes, so it's quite an honor to receive these messages."
Natividad Foundation's "Hero" Award was established in 2008 to recognize and honor individuals and organizations that have made significant contributions toward fulfilling Natividad's mission to provide essential health care services for everyone in Monterey County.
"We've seen the important work Natividad does for our community for years and years, but this year was different," said Natividad Foundation President & CEO Jennifer Williams. "The planning, preparation and care the hospital staff has delivered during the pandemic has been remarkable."
At Thursday's event, The Agricultural Leadership Council (TALC), represented by John D'Arrigo, President, CEO and Chairman of the Board for D'Arrigo California, will present the Foundation with a gift of $269,400 collected from the 2020 members of TALC. Some funds purchased medical equipment, including a portable hospital tent, personal protective equipment for hospital workers, and monitors for the hospital's new Isolation Unit — all as part of the hospital's COVID-19 response. TALC also purchased the NICView camera system for the Level III NICU, allowing families to keep a loving eye on their babies from anywhere.
Williams said she began planning the event in the spring after she and the Natividad Foundation Board of Directors saw the incredible work the hospital was doing to prepare for and respond to the pandemic. She identified key leaders who have been deeply involved in driving the world's COVID-19 response and invited them to comment on this special recognition. "Our event is about Natividad Foundation's 2020 Heroes, but we proudly honor all of our health care and essential workers throughout the nation as our heroes."
Natividad Foundation's Annual Donor & Hero Award Celebration is this Thursday, October 29, at 6:00 pm. It is a private, invitation-only live event. It will be recorded, and the video will be available for public viewing by Friday.