COVID-19 Information for Patients & Families
Natividad is here for you and your family, and we are committed to your health and safety.
Natividad is offering vaccination clinics as a free service to our community for everyone 12 and older. There are no out-of-pocket costs for the vaccine or administration if you receive it at one of Natividad's clinics. There are many free clinics available in Monterey County. Visit mcvaccinate.com or call 211 to schedule an appointment or find a walk-in clinic near you.
Natividad and the Centers for Disease Control and Prevention (CDC) recommend everyone 12 and older consider getting the COVID-19 vaccine. Only people who have had a severe allergic reaction to the vaccine or the ingredients in the vaccine should not get it. Find ingredients at cdc.gov.
The Pfizer-BioNTech vaccine is currently the only vaccine authorized for 12 years and older. Moderna and Johnson & Johnson are authorized for those 18 years and older.
If you have questions about getting vaccinated or the safety or effectiveness of the vaccine, please read the following information or talk with your health care provider.
The vaccine provider will need to verify your identity, name and age. Please bring an official form of identification to your appointment that shows your name and date of birth. You do not need to show proof of citizenship or residency. If you have confirmation of your appointment, please bring it as well. Minors must be accompanied by a parent/guardian and do not need to bring an ID.
Accepted forms of ID:
Driver's license
California ID card or REAL ID card (from the DMV)
Social Security card
Military ID
Passport
Medical document/records from medical provider, clinic, or doctor
Membership card for a seniors-only organization that shows current age
Any official document that includes name and date of birth
Documentation of residency is NOT required and your identification will still be accepted if it is expired or from another state or country.
Your privacy matters to us. California law strictly limits how personal information about those who are vaccinated can be shared. California negotiated with the federal government to limit the required data sharing to only information that will not allow an individual to be identified. Your information is only used by the state for public health purposes and will be handled securely and with care.
Once vaccinated, plan to stay 15 to 30 minutes in a supervised area to be monitored for any side effects. If you think you will need food or water while you wait for your vaccination, please bring snacks with you. There are no food and beverage services at the vaccination sites.
Visit montereycountycovid19.com for the latest information.
Make an appointment to get your COVID-19 vaccine
Trusting the COVID-19 Vaccine
By Dr. Craig Walls, Chief Medical Officer
Over the last year and a half, Natividad has tested tens of thousands of people for COVID-19 and cared for hundreds more. We've worked around the clock to prepare and respond to the pandemic, and we've seen the devastating effects of COVID-19 firsthand. I am incredibly proud of our health care workers for putting our patients and community first.
When the hospital received its first doses of the COVID-19 vaccine in December 2020, I got my shot as soon as it was my turn, and my second shot three weeks later. Hundreds of my colleagues, friends and family members have safely gotten vaccinated. Some, like me, had common side effects of fatigue and arm soreness, and some had less common side effects, like fever and joint aches. A few of my friends had to stay home from work the day after their shot, but they all say the benefits outweigh the negative. Collectively, we are relieved and happy to be protected against the disease that has consumed much of our lives for the past year and a half. For us, getting vaccinated was a smart personal and mental health decision.
I have no doubt that the COVID-19 vaccines are our hope for bringing the pandemic to an end. Getting vaccinated keeps you, your family, and our community healthy and safe. Every vaccine given gets us closer to spending time with friends and family, reopening businesses, attending school, playing sports and traveling. And the more quickly we get people vaccinated, the quicker we'll drive down rates of infection. Because we won't be vaccinating kids under 12 immediately, it's especially important that all adults get vaccinated so we can protect them. In fact, a huge majority of adults need to get vaccinated for herd immunity to work.
After you are fully vaccinated — which is two weeks after you get your final vaccine dose — you can safely start doing some things that you stopped doing because of the pandemic. You're also helping protect others from getting the disease.
If you haven't gotten vaccinated due to concerns about side effects or are skeptical about the vaccines, we hear you. I've looked closely at the data on COVID-19 vaccines. Every study and every trial phase was carefully reviewed by the Food and Drug Administration (FDA) and a safety board, and shared with the public and health care providers like Natividad. The process was transparent and rigorous throughout, with continual expert oversight. The vaccines were authorized quickly because red tape was cut, not corners.
If you've postponed getting vaccinated, I hope that the information shared in this newsletter helps give you the accurate information you need so you can decide if the vaccine is right for you and your loved ones. Every vaccine we give moves us all one step closer to safely reconnecting with all the people and activities we miss and need.
How safe are the COVID-19 vaccines?
Very safe. Every study, every phase, and every trial was reviewed by the Food and Drug Administration (FDA) and a safety board. Vaccines were studied in tens of thousands of people to ensure safety and hundreds of millions have safely received the shot since December. They were tested in many races, ethnicities and ages and in those with chronic medical conditions.
How do the vaccines work?
The vaccines work by helping our bodies develop immunity to the virus, without getting us sick. It prevents the disease or can reduce the severity of the disease without giving you the actual virus.
Will I have side effects from the vaccine?
You may experience some physical effects for a few days after getting the vaccine. These are a good sign that your body is working to build immunity. You may have stronger side effects after the second dose. Side effects could include:
Sore arm (most)
Muscle aches (some)
Headaches (some)
Fatigue/tiredness (some)
Nausea (rare)
Joint aches (rare)
Fever (rare)
In very rare instances with the Johnson & Johnson vaccine, serious blood clots have occurred, mostly in women under 50. See Fact Sheet)
Can my kids get the COVID-19 vaccine?
As of May 2021, the CDC recommends that everyone 12 and older considers getting the vaccine. Safety studies are being done on kids 6 months and older now. Once those studies are reviewed and authorized by the FDA, vaccines will be available to younger children. We encourage you to talk with your family doctor or pediatrician if you have any questions about the vaccine.
Is the COVID-19 vaccine effective?
Yes. The vaccines are very effective at preventing COVID-19 and decreasing the severity of illness. They are also extremely effective at preventing hospitalizations and deaths.
Can I still get COVID-19 even if I've been vaccinated?
Some people may still catch the virus after being vaccinated, but for those who do, the illness will likely be much milder than if they were not vaccinated. The vaccines prevent the disease in most people and drastically reduce severe illness that can result in hospitalizations and death.
Can I get the vaccine if I'm pregnant?
Pregnancy puts women at higher risk of severe COVID-19, but there is limited data about the COVID-19 vaccine for pregnant people.
The World Health Organization (WHO) notes there is no reason to believe there will be a specific risk for pregnant patients. The Centers for Disease Control and Prevention (CDC) and Natividad recommend that pregnant patients who are part of a recommended priority group should consult with their health care provider.
Who should get the vaccine?
The CDC recommends that everyone over 12 considers getting the vaccine unless they are allergic to ingredients in the vaccine. Visit mcvaccinate.com or call 211 to make an appointment or to find a walk-in clinic near you.
Is it allergies or side effects?
After getting the COVID-19 vaccine, you may have some side effects. These are normal signs that your body is building immunity. Your arm may hurt where you got your shot, or you may have redness or swelling. You may be tired or have a headache, joint or muscle pain, chills, fever or nausea. You may have stronger side effects after the second dose. For some, they may affect your ability to do daily activities and should go away in a few days. Many people have no side effects.
The CDC recommends women younger than 50 years old be aware of the rare risk of blood clots with low platelets after taking Johnson & Johnson's Janssen COVID-19 vaccine, and that other COVID-19 vaccines are available where this risk has not been seen. The California Department of Public Health has produced a fact sheet to help the public understand the risks and benefits of receiving the single-dose Johnson & Johnson COVID-19 vaccine. It is available in both English and Spanish.
Allergic reactions to the vaccines are very rare. If a patient has a history of a severe allergic reaction to a COVID-19 vaccine or its components, they cannot receive the vaccine and should alert their provider. People with a history of severe allergic reactions to other medications or causes should alert their provider but can still be eligible for the COVID-19 vaccine. They will be monitored for 30 minutes after their shot for their safety.
If you have experienced a side effect after COVID-19 vaccination, you can report it to:
When to call the doctor
In most cases, discomfort from pain or fever is a normal sign that your body is building protection. Contact your doctor or healthcare provider:
If the redness or tenderness where you got the shot gets worse after 24 hours
If your side effects are worrying you or do not seem to be going away after a few days
If you get a COVID-19 vaccine and you think you might be having a severe allergic reaction after leaving the vaccination site, seek immediate medical care by calling 911. Learn more about COVID-19 vaccines and rare severe allergic reactions.
Concerned about long-term effects?
Getting vaccinated teaches your body how to fight the virus, which prevents you from getting sick or reduces sickness severity if exposed to COVID-19. The vaccine trains our immune system to create proteins to fight disease, known as antibodies, without making us sick. It is unable to make copies of itself and goes away quickly. In contrast, if you get sick from the actual virus, your body reacts in a much more extreme way. The virus can make unlimited copies of genetic material that goes throughout your body and can stay there a week or more. Getting sick with COVID-19 also makes your immune system go into overdrive, which can cause collateral damage such as fever, loss of smell and taste, cough, trouble breathing, permanent organ damage, long COVID after recovery or death.
If you are concerned about unknown long-term health effects, vaccines are the best way to avoid the virus.
For the most up to date COVID-19 information from the Monterey County Health Department, please visit montereycountycovid19.com.
---
FAQs
Fact or fiction? Test your vaccine knowledge and take our quiz
Watch our videos about the COVID-19 vaccine
Triqui Coronavirus Public Service Announcement
Mixteco Coronavirus Public Service Announcement
American Sign Language Resources
Zapateco Coronavirus Public Service Announcement
Your health and safety are important – wear a mask in public
COVID-19 vaccine information was reviewed by a Natividad medical expert and is for educational purposes only. Find the more information at cdc.gov
---
COVID-19 Testing
Call our bilingual COVID-19 hotline at (831) 772-7365 to review your symptoms with a nurse and get the right level of care.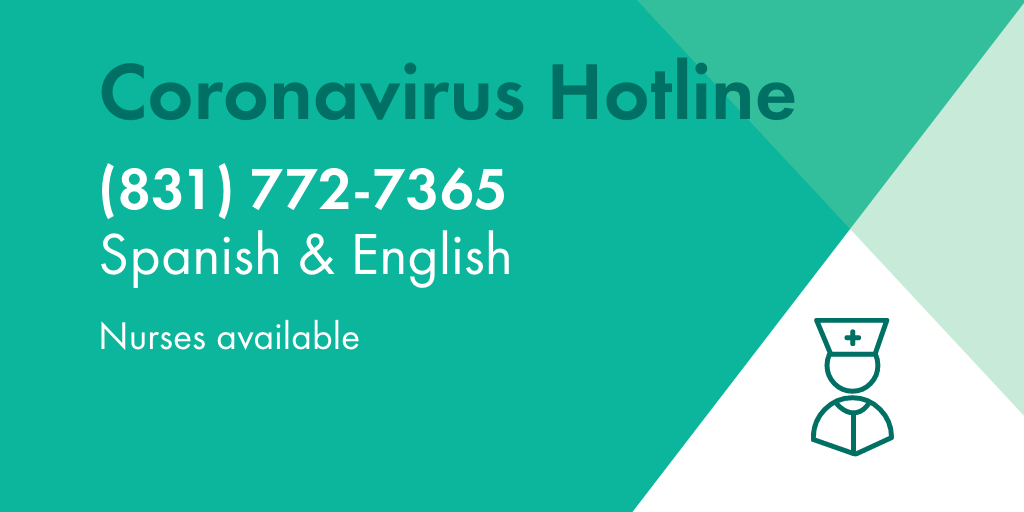 We offer a free bilingual hotline to answer questions about COVID-19. If you are experiencing symptoms, including cough, fever and shortness of breath, call us for a screening. Our nurses can also answer questions and direct Natividad's patients to the appropriate level of care.
(831) 772-7365
Monday – Friday 7:00 am to 3:30 pm
If you are experiencing a serious illness or medical emergency such as an injury, chest pain, difficulty breathing or confusion, please seek urgent or emergency care or call 911.
Natividad is located at 1441 Constitution Blvd. in Salinas. You don't need an appointment to get tested.
There are many testing locations in Monterey County, including state-supported testing sites that are completely free. Click here for more information. https://lhi.care/covidtesting
Monterey County testing locations
The CDC offers an online symptom checker.
---
Symptoms and Testing
COVID-19 Information & FAQs
Find out COVID-19 information, local health orders and more.
Throughout the pandemic, we have remained committed to serving all community members and providing a high-level of patient care. For the most up-to-date information from the Monterey County Health Department about COVID-19, please visit montereycountycovid19.com
For general information about COVID-19 and ways you can protect yourself, please visit the CDC website.
6 Simple tips to help prevent the spread of coronavirus
TIP 1: Wash your hands often with soap and water for 20 seconds or use a hand sanitizer with at least 60% alcohol. Do not touch your eyes, nose or mouth.
TIP 2: Avoid close contact with people who are sick. Stay 6 feet away from people outside of your home.
TIP 3: Cover your mouth and nose with a cloth face covering or mask when around others in public. Children under age 2 should not wear masks.
TIP 4: Cover your cough or sneeze with a tissue, then throw the tissue in the trash, and wash your hands.
TIP 5: Clean and disinfect frequently touched surfaces every day.
TIP 6: Monitor your health. Be alert for fever, cough, shortness of breath or other symptoms of COVID-19. If you're sick, stay home except to get medical care.
Frequently Asked Questions
What is a coronavirus?
Coronaviruses are members of the coronavirus family of viruses — one of the many families that include viruses able to infect people and animals. Seven members of the coronavirus family can make people ill, one of which is the new coronavirus strain SARS-CoV-2, which causes COVID-19. Certain coronaviruses infect animals, though we do not have evidence that companion animals, including pets, can spread COVID-19. In humans, coronaviruses are a cause of the common cold as well as Middle East Respiratory Syndrome (MERS) and Severe Acute Respiratory Syndrome (SARS), which can be fatal.
What is COVID-19?
COVID-19 refers to the human infection caused by the new coronavirus strain SARS-CoV-2. While symptoms of many human coronavirus infections are mild, COVID-19 infection symptoms can be serious, leading to pneumonia and in some cases death. COVID-19 is caused by a new virus strain that is believed to have originated around the city of Wuhan, China, and began spreading among people in late 2019.
How does the virus spread?
There are a variety of ways COVID-19 can spread, typically it spreads between people in the following ways:
From respiratory droplets that become airborne when someone, who is infected, sneezes or coughs nearby.
From close contact with people who have it.
From touching our mouths, noses or eyes after touching a surface that has the virus on it.
What are the symptoms of COVID-19?
Symptoms may appear two to 14 days after exposure to the virus. People with COVID-19 may experience one of the following:
Fever or chills
Cough
Shortness of breath or difficulty breathing
Fatigue
Muscle or body aches
Headache
New loss of taste or smell
Sore throat
Congestion or runny nose
Nausea or vomiting
Diarrhea
What should I do if I have symptoms?
If you begin to feel ill with symptoms, the best thing to do is to isolate and quarantine yourself for up to 14 days. While at home be sure to monitor your symptoms carefully, get rest, stay hydrated and consider the use of over-the-counter medications to reduce fever, cough, congestion, etc.
If your symptoms continue to worsen, contact your primary care provider before visiting the office, who will determine if a COVID-19 test is appropriate. If you are having a medical emergency, please seek emergency care by calling 911.
When and who should get tested for COVID-19?
For the most accurate results, you should wait at least five days after being exposed to the virus to get tested. The following are recommended for testing:
People with and without symptoms of COVID-19
People who have had close contact with someone who is sick or has tested positive for COVID-19
Health care workers, first responders, caretakers to high-risk individuals (e.g., the elderly), and other essential workers who have frequent interactions with the public
If I'm sick and I'm not sure if I have COVID-19, should I go see a doctor?
People who are mildly ill and think they have COVID-19 must isolate themselves from others, track their symptoms and get a COVID-19 test. Additionally, contact your primary care
provider, who will assess your symptoms and exposure.
Can I get tested for the virus at my doctor's office or at the hospital?
Yes, you can get a COVID-19 test administered by your primary care provider. Click here for more information.
How can I protect myself from getting COVID-19?
Here are general practices to help prevent spreading viruses:
Avoid close contact with people who are sick.
Avoid touching your eyes, nose and mouth.
Stay home when you are sick.
Cover your cough or sneeze with a tissue, then throw the tissue in the trash and wash your hands.
Clean and disinfect frequently touched objects and surfaces using a regular household cleaning spray or wipes.
Wash your hands often with soap and water for at least 20 seconds, especially after going to the bathroom; before eating; and after blowing your nose, coughing or sneezing.
Should I wear a mask to keep from being infected?
Yes, everyone should wear some form of face covering in public settings where other social distancing measures are difficult to maintain. This is to protect others from the risk of being infected. The use of face masks also is crucial for health workers and other people who are taking care of someone infected with COVID-19 in close settings (such as at home or in a health care facility).
If I have COVID-19, what can I do to keep from infecting others?
People who are actively sick with COVID-19 should avoid all contact with other people. That means separating yourself from others in your home, or, if you're sick enough, being isolated in a hospital. You should restrict activities outside your home, except for getting medical care. Do not go to work, school or public areas. Avoid using public transportation, ridesharing or taxis. You should remain isolated until there is no longer a chance you can infect others. The length of time you may be considered actively sick can vary by case, so a decision about leaving isolation should be made in consultation with doctors and other health or public officials.
Can someone who has been quarantined for COVID-19 spread the illness to others?
Being quarantined means being separated from people who have been exposed to COVID-19 but who have not had symptoms for the length of the incubation period of the disease. For COVID-19 that period is 14 days from the last date of exposure. Someone who has been released from quarantine is not considered a risk for spreading. However, this does not mean that they cannot be exposed to the virus in different ways (i.e., grocery shopping, eating at restaurants, taking public transportation, etc.)
Is there a vaccine or treatment for COVID-19?
Yes, the Food and Drug Administration (FDA) has authorized COVID-19 vaccines and there are treatments available for severe cases of COVID-19 and for patients at high risk of disease progression and severe illness.
Your healthcare provider also may recommend the following to relieve symptoms and support your body's natural defenses.
Taking medications, like acetaminophen or ibuprofen, to reduce fever.
Drinking water or receiving intravenous fluids to stay hydrated.
Getting plenty of rest to help the body fight the virus.
Billing and Insurance
What to expect for COVID-19 testing, treatment and vaccines.
Safe Care During COVID-19
Emergency Care
If you are experiencing a serious illness or medical emergency such as an injury, chest pain, difficulty breathing or confusion, please seek urgent or emergency care immediately or call 911.
Natividad's emergency room is available 24/7 and continues to be the safest place to treat those with general illnesses, diseases and life-threatening conditions. We are treating our patients with suspected or confirmed COVID-19 in separate areas. Natividad is following all CDC guidelines when treating our patients and regularly clean and disinfect our patient rooms and facilities.
If you have a severe injury, trouble breathing, chest pain, or confusion, call 911 or get emergency care immediately. If you have trouble breathing, constant pain or pressure in the chest, if you feel confusion or are weak, or have blush lips or face, get immediate urgent or emergency care. If you have a medical emergency, call 911 and tell the operator your symptoms. If you are coming to Natividad's Emergency Department by car, or are a walk-in patient, you do not need to call us before you arrive.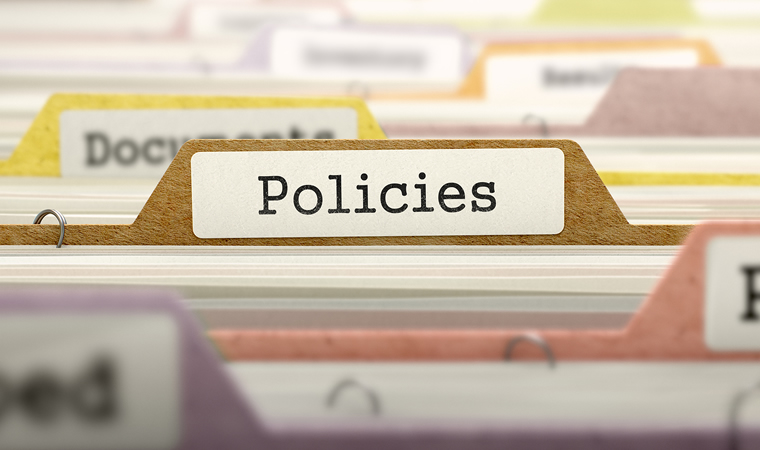 Dear Patients and Families,
Thank you for choosing Natividad for your health care needs. It is critically important that we protect our patients, their families and our staff while we continue to provide high-quality care at our hospital and clinics.
General visitation:
Adult inpatients are allowed two designated for the duration of hospitalization. Visitors from the same household may visit at the same time (provided social distancing can be accomplished) from 10:00 am to 8:00 pm daily. If visitors are not from the same household, visitors should visit at alternate times. Verification of visitor household completed by nursing. Visitors and support persons should stay in the patient's room except during eating, resting and bathing.
In addition/exception:
For Neonatal Intensive Care (NICU) patients, two banded support persons 24-hours a day at the same time when there are eight or fewer patients in the NICU.

When more than eight patients are in the NICU, only one banded visitor, such as the newborn's mother, can visit. The second banded visitor will be allowed to visit at specific times as coordinated by the department. This is to allow for social distancing of visitors and staff due to limited space of the unit.

For Pediatric patients, two parents or legal guardians may stay overnight at the child's bedside when census and capacity allow (providing social distancing can be accomplished).
For Labor & Delivery patients, one banded birth partner, one additional support person and a doula for patients in labor at any time.
For Maternal Infant Unit (MIU) patients, one banded support person is encouraged to stay the night if the patient desires. Overnight stays may need to be limited for patient privacy and/or room capacity at nursing discretion. One additional visitor is allowed for visitation during designated visitor hours from 10:00 am to 8:00 pm daily.
For end-of-life patients, two visitors may visit at the same time at all hours. With exchanges, the total number of visitors is limited to eight for the hospital stay.
Patients with physical, intellectual, and/or developmental disabilities or cognitive impairments will be allowed two designated support persons, allowing one designated support person at a time for overnight visits (providing social distancing can be accomplished).
One caregiver/support person is allowed if the patient needs assistance with admitting into the facility or during an outpatient appointment (such as needing help walking, wheelchair assistance, getting to the bathroom or understanding instructions).
Surgery patients are allowed up to two visitors until the patient is taken into prep (provided social distancing can be accomplished), and up to two visitors when the patient is in recovery and preparing for discharge.
In addition to the above:
No visitors will be allowed for suspected or COVID-19 confirmed patients with the exception of:

One banded parent is allowed for pediatric or NICU patients.
One visitor/designated support person is allowed for patients with physical, intellectual, and/or developmental disabilities or cognitive impairments.
One support person will be allowed during labor and delivery. Visitors should be limited to those essential for the pregnant person's well-being and care (emotional support).

The support person must be asymptomatic of COVID-19 symptoms and screened before entering the unit. If a support person develops symptoms during the patient's hospital stay, he/she must leave immediately.
The support person is not allowed in the operating room during cesarean section deliveries and will be escorted to the patient's assigned Maternal Infant Unit room while the patient is in surgery.

For end-of-life COVID-19 positive patients, visitation exceptions will be evaluated on a case-by-case basis by Quality/ Infection Prevention (IP) and the Chief Nursing Officer (CNO).

Visitors by exception for suspected or COVID-19 confirmed patients will be informed about the appropriate use of personal protective equipment and the importance of hand hygiene.
All support persons are highly encouraged to stay in the room, minimize exit and reentry into the facility, and not go to other facility locations, such as the cafeteria, waiting areas or newborn nursery.
A suspected or COVID-19 confirmed person is not allowed to visit or be a designated support person. Except for visitor/designated support person of the above #1, these cases will be reviewed on a case-by-case basis by Quality/IP and the CNO.
All visitors/support persons must sign in and get screened before entering the facilities to ensure they do not have a temperature above 100˚F or any other COVID-19 related symptoms. If a visitor screens "Yes" to any screening symptoms, the visitor will not be allowed in the building.

Except for visitor/designated support person of the above #1, these cases will be reviewed on a case-by-case basis by Quality/IP and the CNO.

All visitors are required to wear a hospital-provided mask while in the facilities.
Visits by clergy are allowed. Please coordinate with your care provider.
Outside deliveries of flowers are allowed during business hours, 9:00 am to 4:00 pm Monday through Friday and dropped off at the Human Resources department. Patients in the Intensive Care Unit, NICU and Isolation Units may not receive flowers.
Items from home needed to support patient communication such as glasses, hearing aids, and communication devices (mobile phones, laptops, tablets, chargers) are permissible. These items may be dropped off at the screening desk during business hours (8:00 am to 5:00 pm Monday through Friday) or at the security desk at the emergency department entrance during non-business hours.
We recommend using FaceTime, Skype or the phone in your room to connect with and update your loved ones who cannot visit during your stay. We are unable to accept deliveries of gifts and food for patients at this time. Mail is welcome. If you have questions or need additional information, please call us at (831) 755-4111 or visit natividad.com/covid-19.
Sincerely,
Dr. Craig Walls
Chief Medical Officer
See our medical providers in-person or from the comfort of your home by phone or video.
Call us to make an appointment in-person or schedule a phone or video visit.
D'Arrigo Family Specialty Services: (831) 755-4156
Natividad Medical Group: (831) 759-0674
Cardiology Services: (831) 796-1630
All other services: (831) 755-4111
If you need to make an in-person appointment, our hospital and clinics follow all COVID-19 guidelines and precautions to ensure your visit is safe.
Telehealth Brings our Medical Experts to You
We urge community members to not delay essential or preventative care. Natividad Medical Group, Natividad Cardiology Clinic, and other medical providers offer phone and video visits with doctors and health care providers.
It's especially important during the pandemic to manage any underlying conditions you have, such as diabetes, high blood pressure or heart disease. This may help you from becoming severely sick with COVID-19 if you become infected.
We contact each patient in advance of their telehealth appointment to determine their comfort level with telephone or video chat.  Even though we are unable to do a physical examination remotely, with phone and video visits, our providers can get useful information that helps with care. By offering telehealth services, we see fewer patients delaying care, leading to fewer patient visits to the emergency department for cardiac and other issues.
Committed to Your Health and Safety
Natividad is making sure you will be safe if you need to be hospitalized or treated at our hospital or Emergency Department. There is a strict visitor policy, universal masking, physical distancing, and enhanced cleaning and disinfecting processes. We are following the best practices about patient safety, including those recommended by the CDC.
Thank you for helping us protect the health and safety of our staff, patients and community. We appreciate your understanding and cooperation.
For more information about COVID-19, please visit the CDC website at www.cdc.gov/covid-19.
Monterey County Hospital Phone Numbers: 
Natividad: (831) 755-4111
CHOMP (Montage): (831) 624-5311
Salinas Valley Memorial: (831) 757-4333
Mee Memorial: (831) 385-6000
For the most up to date information from the Monterey County Health Department on the 2019 Novel Coronavirus please click link below:
https://www.co.monterey.ca.us/government/departments-a-h/health/diseases/2019-novel-coronavirus-2019-ncov